I had my son in January 1991 and Charlie is expecting her second son this May 2018. Whilst there have been changes in the law for the benefit of all expectant parents, both mothers and fathers, it seems that the biggest change has been in the general climate of working mothers and the attitudes surrounding supporting them.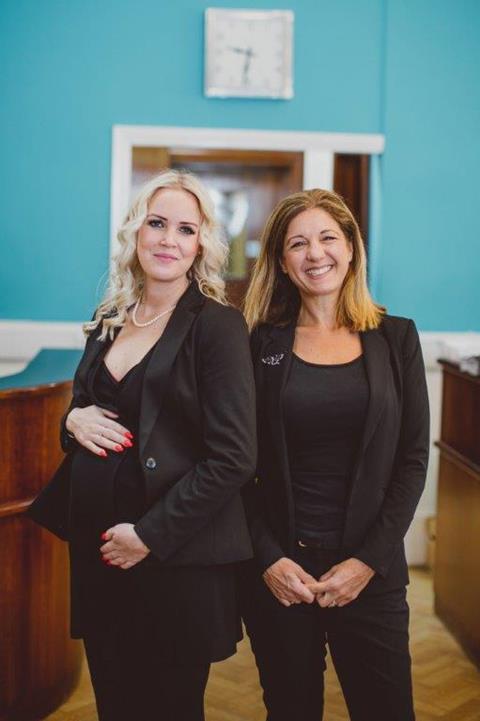 At the time I had my first child I was a junior fee earner and the firm was much smaller. Unfortunately, my pregnancy was viewed as a nuisance by my employers and, frankly I, tried to ignore it at work - not wanting it to have any impact on my career. Sadly at the time it just was not spoken about. As a result, I worked as late through the pregnancy as I could and returned as quickly as was safe to do so. I can even remember when the occasional client had heard I'd had a baby, I paused to work out a suitable response, rather than feeling chuffed that indeed, I had had a baby. Hand in hand with unsupportive employers - who all happened to be men - came my maternity package, or lack thereof. I was not offered any maternity pay and at the time I was too afraid to ask for any!
This is why now as a partner at Giles Wilson Solicitors I am determined that we approach maternity leave differently and support working mothers where possible. When Charlie joined the firm in October 2017 she was already pregnant and was offered the position of head of residential conveyancing as a partner. She shared this information at her interviews and it made absolutely no difference to the decision to offer her the position that she deserved.
We've found the key to preparing for maternity leave is to plan early and offer flexibility from both sides. As Charlie says, her role is to manage her team and to service her clients, and having set a standard in both respects, she is determined that it will be maintained whilst she is absent. Paid maternity leave is so important as it assures Charlie that she is financially secure, allows her to rest and to spend some time with her family at a very important time.
It's been a learning curve for both of us, managing the maternity leave of a senior manager and lawyer can present challenges both for the business itself and also personally. But it's a challenge that we are determined to see through, pregnancy and motherhood which should not impact on a woman's ability to succeed and thrive in the working world, especially in an industry with justice at its core.
In this current era where the issue of discrimination against women in the workplace, and particularly senior professional women is so much on the agenda, we are proud at Giles Wilson to celebrate our female partners and their achievements as lawyers and working mothers.
Melinda Giles and Charlie Wenborne are partners at Giles Wilson LLP