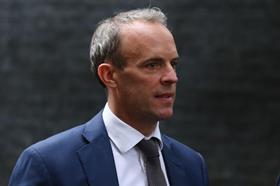 We can revise the Human Rights Act 'in a smarter way' without touching on core fundamental rights, Dominic Raab promised MPs last week. The justice secretary was concerned that foreign offenders were avoiding deportation by relying on the right to family life. But a consultation paper he will publish 'relatively soon' would not go all one way: for example, the government would be looking at providing greater protection for freedom of expression.
Raab's oral evidence to the Commons Justice Committee was his first opportunity to set out his plans. He had received the report of an independent review conducted by Sir Peter Gross and had met the former appeal judge twice. Gross's report would be published 'broadly at the same time as we consult on our overhaul of the Human Rights Act'.
The justice secretary's main concern was that our courts had gone further than Strasbourg in interpreting aspects of the human rights convention.
There was a clear argument for the UK remaining within the European Convention on Human Rights, Raab confirmed. But there was also 'a very strong case for an overhaul of the procedural framework' created by the legislation passed in 1998. He referred specifically to section 2 of the act, which says UK courts 'must take into account' rulings by the human rights court in Strasbourg. He also mentioned section 3, which says UK judges 'must' – if they can – give effect to legislation compatibly with convention rights. This is the provision that allow courts to 'read down' legislation: effectively, to reinterpret it.
Ministers needed to respect the independence of the judiciary, Raab acknowledged, but also the 'democratic prerogatives of parliament'. So perhaps he wants to change 'must' to 'may' in one or both of those provisions. But I also wondered whether his use of the word 'prerogative' was a hint that he wanted to reverse the effect of the Miller 2 judgment, which decided that the prerogative powers to prorogue parliament were reviewable by the courts.
Of course, it's not just the courts that must take Strasbourg rulings into account. Raab referred to the case of Osman v UK, decided in 1998. The human rights court held that a widow should have been allowed to sue the police for not warning her that her husband's life was at risk from a known threat.
As a result, police forces may issue hundreds of 'Osman warnings' every year – some to gang leaders who are at risk from rival gangs. Officers were spending a 'significant chunk of their time dealing with threat-to-life notices for those who are engaged in serious and organised crime', Raab said. Should 'policing priorities be determined by a piece of precedent which hasn't taken into account the other priorities that will be displaced'?
The justice secretary's main concern was that our courts had gone further than Strasbourg in interpreting aspects of the human rights convention. He referred to AP (Trinidad and Tobago) v Home Secretary which was decided by the Court of Appeal in 2011, under legislation that has since changed. A tribunal had been right to block the deportation of a young man who had assaulted his former partner and been imprisoned for a drug offence because his entire family, including his daughter, lived in the UK.
Raab was replying to a question from Laura Farris, a barrister and Conservative MP. She pointed out that in AM (Somalia) v Home Secretary, decided in 2019, the Court of Appeal held that the impact on an appellant's family life was not strong enough to outweigh the public interest in his deportation. 'In general,' said the court, 'only a claim which is very strong indeed… will succeed.'
The justice secretary accepted that 'the case law on this has ebbed and flowed'. But, he added, 'precisely because what ebbs may flow, there is a case for codifying it'. Most successful appeals against deportation were brought under article 8, which deals with private and family life, rather than article 2, the right to life, or article 3, the absolute ban on torture and inhuman or degrading treatment or punishment.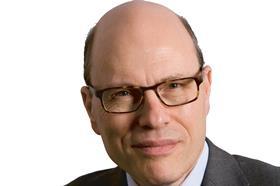 But there was more to 'revising and overhauling' the Human Rights Act than giving greater latitude to parliament or the government. 'I think there are other areas where we ought to be more pro-freedom,' Raab said. He thought the scope for free speech and democratic debate had 'closed in a little bit in recent years'. There were limits, of course, but 'one of the quintessentially British traditions in this country is freedom of speech, the freedom that guards, frankly, all the others'.
Raab extended an already lengthy evidence session by exercising his own freedom of speech and thanking officials at the Ministry of Justice. 'We really are blessed with a terrific team at the MoJ from top down,' he said.
Much appreciated, I'm sure. But why did he feel the need to say it?