Everyday events rarely manage to penetrate the Solicitors Regulation Authority. Come hell or high scandal, its immutable principles sail on, and are meant to be magically clear to solicitors navigating choppy waters. But if the SRA is itself dragged into an event, it may issue guidance.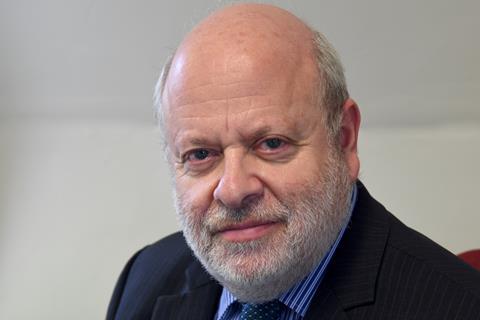 And so it happened last week that the waves from the Russian invasion reached the SRA. Solicitors had been in hot water day after day over their actions in respect of Russian clients. The lord chancellor was reported to be looking into action, including 'ramping up regulatory powers against firms'. And Bob Seely, the Conservative MP for the Isle of Wight, who has led the charge against solicitors in parliament, called on the government to toughen up the SRA.
Hey presto! By the end of the week, the SRA had issued guidance, very useful for all solicitors across the 'professional enablement' piece – or, rather, it tweaked existing guidance to cover recent events.
Before we go further, 'professional enablement' is a perfectly good and neutral description of solicitors' work in every field, but it has been turned by our detractors into a slur against the legal profession, to be used only when lawyers are accused of helping their clients towards undesirable ends, even if those ends are lawful. If it were not such a handy short-hand, I would stop using it. Suggestions for a new and better phrase to cover the same topic are welcome.
Interestingly, the SRA guidance now specifically covers SLAPPs (strategic litigation against public participation – or, in common parlance, intimidatory litigation intended to silence critics by exhausting their resources).
Until the Russian invasion, it was almost impossible to get air time in legal conversation for SLAPPs, despite London being called 'The Town Named Sue'. Now, SLAPPs are mentioned everywhere, and the government is threatening imminent legislation.
Russian oligarchs stand accused of using SLAPPs in various well-known cases against journalists and publishers, and the solicitors who helped them are now vilified. The Daily Mail did one of its 'attack' pieces on some of the solicitors concerned - 'How DO they sleep at night?'.
For newcomers, the SRA uses much of the section devoted to 'Purpose of this guidance' to describe SLAPPS in detail. Having explained which of the SRA Principles are engaged, it then provides guidance.
The relevant principles are: independence, honesty, integrity, public trust and confidence in the legal profession, the constitutional principle of the rule of law and the administration of justice, and the best interests of each client.
First, the SRA says that where individual principles conflict with each other, those which safeguard the wider public interest take precedence over an individual client's interests. The wider public interest is clearly represented by the principles mentioning the rule of law, and trust and confidence in the profession.
Second, a solicitor must inform the client when the solicitor's public interest obligations outweigh the obligations to the client. It emphasises that independence includes independence from the client.
The guidance quotes this very useful citation from a case before the Solicitors Disciplinary Tribunal (In the matter of Paul Francis Simms, SDT, 2002): 'A solicitor is independent of his client and having regard to his wider responsibilities and the need to maintain the profession's reputation, [they] must and should on occasion be prepared to say to [their] client 'What you seek to do may be legal but I am not prepared to help you to do it''.'
There is much more. For instance, there are sections on making allegations without merit; pursuing litigation for improper purposes; taking unfair advantage; misleading the court; and conducting excessive or aggressive litigation. And it covers more than SLAPPs, such as immigration appeals and non-disclosure agreements after allegations of harassment. Case studies are included.
As for the future of SLAPPs, the fuss over Russian oligarchs has forced the government to act much faster than otherwise. There is a UK anti-SLAPP working group, made up of various free speech NGOs and others, which has come up with precise proposals for reform, covering judicial guidance, civil procedural reform and a UK anti-SLAPP law. Given the detail of its work, which includes draft clauses for changes in both procedure and law, and given the urgency, it is likely that the government's eventual proposals will follow similar lines.
The number of SLAPPs (even if one is too many), and the number of solicitors involved, are tiny when compared to the overall profession and its daily transactions. Legal aid, for instance, is an issue which is of importance to many more citizens and lawyers.
But from time to time there are issues which are so high profile, and cause such damage to reputations – here including those of our government, our claims to be a global legal centre, and our support for Ukraine – that action must be taken. SLAPPs have finally taken up position centre stage.