Banging our pots and pans for those on the frontline of the Covid epidemic proved to be mere virtue-signalling. A recent survey of 2,500 nurses and health workers found that 14% are now using food banks. Talk is cheap – just like applause – when the public realm is being slyly throttled by an ever-tightening fiscal noose.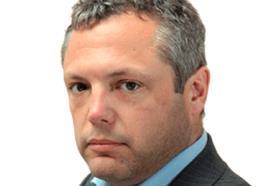 It occurs to me this week that not too many of us had residential conveyancers in mind while making a din at the front door. But perhaps we should have done. Buying a house is the biggest financial decision most of us will ever make. When the property market got going again, conveyancers demonstrated a Stakhanovite work ethic in helping people 'buy their dream home'. They deserved plaudits, too, but didn't get many. Solicitors rarely do.
I thought at the time conveyancers would be feeling pretty good about themselves, regardless. More transactions mean more income and bigger profits. Supply and demand. Trebles all round!
I was naive. Conveyancing has become commoditised. Some would say deskilled. Profit margins were – and remain – low. The sector is also hamstrung and demoralised by the systemic failures of government agencies suffering the squeeze alluded to above. Then there is the perennial headache of obtaining affordable professional indemnity insurance, as the risks that conveyancers face multiply.
Practitioners tell the Gazette of a looming succession problem not dissimilar to that faced by the criminal bar. 'Very many good solicitors are leaving the profession,' laments Sarah Dwight of the Law Society's Conveyancing and Land Law Committee.
So what to do? There are no pat answers here. Or perhaps just one. Conveyancing solicitors should put their prices up. Some, indeed, have taken the opportunity of soaring demand to do just that – and not before time.
That is not without risk, of course. As the housing market weakens, as it must, competition will intensify. In normal circumstances, this bears down on both prices and capacity. Will we see a shakeout in the sector in the event of a housing crash which has long been predicted, but has yet to arrive?