People are naturally disposed to assume that the law evolves in lockstep with social mores. Not so.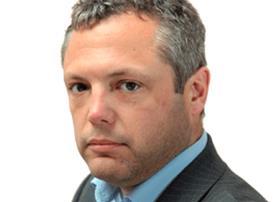 Research shows that two out of three cohabiting couples wrongly believe 'common law marriage' laws come into play when dividing up their finances. In fact (as most solicitors could tell them) that quaint construction has been defunct since the 18th century.
More than a decade after the Law Commission recommended the introduction of a statutory scheme of financial relief for cohabitees on separation (based on contributions to the relationship) policymakers continue to sit on their hands. In the meantime, the number of unmarried couples living together has proliferated. There were some 3.3 million cohabiting couples in 2017, up from just 1.5 million in 1996.
Last week the media predictably fixated on a landmark Supreme Court ruling that piles pressure on the government to open up civil unions to opposite sex couples. Rebecca Steinfeld and Charles Keidan, who believe that the institution of marriage is patriarchal and sexist, fought a long and defiant campaign after losing earlier legal challenges at both the High Court and the Court of Appeal. We salute their indefatigability. But even if the government does belatedly legislate here, this would barely amount to a sticking plaster for cohabitees.
It takes both partners to agree to any form of union, for a start. One cohabitee might be married already and be dragging their feet on a divorce – or not want a divorce at all. Or there may be a potentially ominous imbalance of power in the relationship.
Unmarried couples are presently encouraged (by lawyers at least) to take out a cohabitation agreement to protect themselves and any offspring upon separation or bereavement. Wise counsel, but it's not enough. Politicians cannot ignore the elephant in the room for much longer, particularly in the wake of Steinfeld and Keidan v Secretary of State for International Development.
As Resolution says, it is long past time for government to put in place basic protections for cohabiting couples.