In Unison v Lord Chancellor, issue fees in employment tribunals. were adjudged to be unlawful. Fees paid since their introduction in 2013 will now have to be repaid, costing the taxpayer an estimated £32m.
The judgment recognises that the fees were prohibitive, and that as a result there were some who might have wanted to claim but did not do so because of their inability to pay.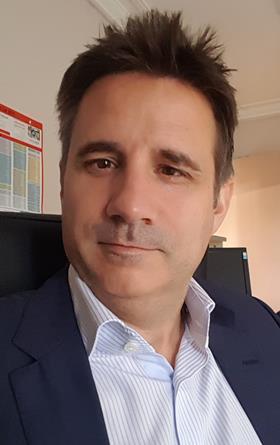 This introduces a discussion regarding the definition of 'inability to pay'. Does it refer to those who do not have spare money to make the payment? Or should it include those who could afford it if they adjusted their ordinary spending plans?
The government argued that people on low income (but not low enough to trigger a fee remission) should adjust their spending and make sacrifices to enable them to pay the issue fee. This argument was not warmly received, partly because the reality of this scenario is much more difficult than the theory. In addition, while spending on other necessities could be postponed, a postponement means only that spending is deferred not extinguished. Therefore the government's stance was deemed to be unworkable.
From an ethical point of view, the argument was distasteful, too. It was shown to the court that members of the public who really struggled to make ends meet simply could not free up funds to pay a court fee. Yet the government's insisted they could afford it if they really wanted to.
So, what now for hypothetical cases which were not pursued? Presumably, there will be resurrected claims. While such claims might be long outside of the limitation period for pursuing an employer, the potential claimant might now be able to make a case against the government for the lost opportunity.
This will add further to the burden on the taxpayer to a degree not yet quantified.
Moreover, there could well be worse to come.
At the higher end of the scale is the £10,000 issue fee for claims with a value of £200,000-plus.
Of course, if court fees are challenged, the government is going to seek to distinguish the civil issue fees from employment tribunal fees. But the only real differences are:
They have been in existence for a considerable period of time (unlike employment fees)
Other than in exceptional cases, there is no mechanism by which employment fees can be recovered from the party at fault.
These two distinctions cannot be disputed. However, are they sufficient to warrant the Unison case not being followed in the event that court fees are the subject of a challenge?
Well, Unison deals mainly with two questions: are the fees unlawful by virtue of impeding access to justice? Are the fees discriminatory?
On the first question, it is difficult to see why a court issue fee of £10,000 would not be deemed prohibitive for the same reasons advanced in Unison.
On the second, it was found in Unison that ET were indeed (indirectly) discriminatory; though this was a superfluous point as the fees had already been found to be unlawful.
In the case of the £10,000 fee, having regard to the fact that the most claimants who have an accident which warrants damages exceeding £200,000 will have been disabled in some way, it would seem likely that the fee will be indirectly discriminatory on grounds of disability. As such the fees would be adjudged unlawful.
In summary, in addition to the costs arising directly from Unison, the taxpayer is potential exposure to more expensive future losses relating to other court fees. I have cited only the £10,000 issue fee which applies to cases valued at £200,000-plus - but other court fees also exposed to challenge.
As a result of indifference to its obligation to preserve our right to unimpeded access to justice, the government has therefore incurred a substantial financial burden which will be the responsibility of the taxpayer for years to come.
One hopes ministers learn the lesson that they are here to facilitate rather than profit from (or deprive people of) access to justice.
Guy Platt-Higgins LLB (Hons) is managing director of Law Costing Ltd.