Does a law firm with dozens of owners each earning hundreds of thousands of pounds a year have any excuse for not paying the 'real' living wage?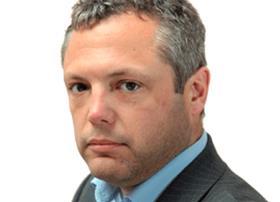 That is a leading question, of course. You will infer how I would answer it.
The issue cropped up again last week when cleaners at Addleshaw Goddard employed by a sub-contractor announced strike action over shift rates. Acutely conscious of the adverse publicity, no doubt, Addleshaws moved swiftly to ensure night workers will be bumped up to the London Living Wage (£10.55 an hour).
Earlier this year, City law firms were among those in the sights of the City of London Corporation and the Living Wage Foundation (LWF) when they ran a campaign encouraging businesses to sign up to the 'real' living wage.
That benchmark is not to be confused with George Osborne's mandatory 'National Living Wage', which stands at £8.21 an hour for the over-25s.
I can't believe anyone directly employed by a top City firm gets less than £10.55 an hour (if you do fall into that category, let me know). Importantly, however, the LWF requires accredited firms at least to have a plan to ensure sub-contracted staff get the real living wage too.
Most of the Square Mile heavyweights do so. Of the top 30 firms by income, around two-thirds are among the 136 employers in the legal sector now accredited by the foundation. In the last three years alone, the number of law firms, barristers chambers and related organisations signing the pledge has climbed by half.
Solicitor Catherine McGuinness, policy chair at the City corporation, has pointed out that one in five people employed in the capital does not earn a wage they can live on. She has called on all City businesses to 'consign that statistic to the history books' – a plea that deserves to be echoed here.
So what's preventing the few remaining laggards in the top 30 (and indeed the top 100) from signing up? Until they do, I won't be blamed for regarding their glossy corporate social responsibility brochures with a jaundiced eye.