How has the economic confusion of the Covid-19 pandemic changed legal recruitment?
Little about the past 15 months has unfolded as the legal sector expected. Elite City firms furloughed staff using public funds, only to decide to voluntarily repay the exchequer when the flow of instructions did not dry up. Over at the bar, the prediction that the economic fallout from the pandemic's lockdowns and restrictions would see 80% of chambers close, if no state subsidy was forthcoming, remains unfulfilled. And back in March 2020, when activity in the property market froze, the subsequent boom in prices and transactions was not predicted.
'The inflated demand on the sector has pushed the demand for good quality lawyers and we are seeing a favourable market for those lawyers wanting to change employers, for whatever reason'

Colin Secomb, Lewis Denley
Activity did not stop
The recruitment market, as a result, has had a period like no other. As Jason Connolly, chief executive of JMC Legal Recruitment, recounts: 'We have been [very] busy over the last 12 months and have seen many practice areas that have become incredibly busy and thus we have experienced candidate shortages.'
Midway through the pandemic, September and October 2020, Connolly says family and employment law saw an increase of over 50% in the number of mid-level roles JMC was receiving. Litigation saw a general 'uplift'.
But it is residential conveyancing where the greatest increase in demand occurred. 'Since the stamp duty freeze introduced by the chancellor, we have seen over a 60% increase in the number of job instructions compared with that of pre-pandemic levels,' Connolly notes.
Residential conveyancing practices began the first lockdown fearing that the combination of restrictions on physical viewings, a stop on international travel and a general economic hit meant the sector was heading for a period of serious contraction. Such practices had, after all, seen it all before in the 1990s and following the global financial crisis.
Such worries were short-lived. The surge in instructions related by Connolly is reflected in the experience of law firms nationwide. As Colin Secomb, managing partner of West Sussex firm Lewis Denley explains: 'Expanding firms, like ours, have had access to hiring new talent hindered by the sector generally scrambling to recruit property lawyers to handle the increase in work resulting from the temporary stamp duty land tax holiday.'
He adds: 'The inflated demand on the sector has pushed the demand for good-quality lawyers and we are seeing a favourable market for those lawyers wanting to change employers, for whatever reason.'
The market is favourable for candidates wanting a move partly because many whose positions have remained secure are reluctant to move. Melinda Giles at Essex firm Giles Wilson observes: 'Throughout the pandemic there was a general shortage of qualified solicitors as it seemed no one wanted to move jobs while there was so much uncertainty.'
Fear is not the only reason to stay put, Jonathan De Meuse, head of human resources at London firm Goodman Derrick, says: 'There… appears to be a new-found sense of loyalty to those employers who have looked after and supported their staff throughout the pandemic, which makes drawing those prospective candidates out even more challenging.'
The combination of a surge in demand and a shortage of candidates would, ordinarily, lead to a jump in the remuneration on offer. But due to uncertainty over future lockdowns, the unknown impact of Brexit, and the knock-on effect for the economy, the effect has been uneven.
Hampshire firm Paris Smith's human resources director Paula Al-Yousif notes: 'Many organisations have put a hold on salary reviews until they feel comfortable that the economy is picking up.'
Remote and flexible working leads candidates and firms to question traditional remuneration, though there is no clear picture here. As Mary Bonsor, CEO and co-founder of Flex Legal, says: 'Candidates now ask about salaries with remote working – for example, if everyone is working remotely, how can you distinguish between location in terms of salary? It will be… interesting to see how this plays out in the future.'
Secomb's experience of the past year's impact on remuneration is mixed: 'On one hand we have seen a restriction in salary increases resulting from the early-stage redundancies and furloughing which meant many employees were feeling grateful to have a job in the uncertain market.' There has been, he adds, 'an acceptance that firms may need to make an effort to reduce overheads. Staff have been less aggressive in requesting salary reviews or increases'.
Those seeking a move, Secomb says, are another matter: 'Those candidates willing to seek new opportunities have leverage in the market due to the higher demand in hiring as the market bounces back. Most firms have retained their higher-quality, value-for -money staff during the initial rounds of redundancies and budget cuts, leaving the market for more experienced lawyers in the candidates' favour, thus being able to demand a higher salary.'
Connolly confirms that picture: 'We have experienced a never-before-seen amount of counter-offers where some candidates we have worked with have had pay increases in their current role of up to £40,000. Firms are all too aware that recruitment poses challenges given the demand in the market for candidates in many practice areas. If you are a savvy individual, you could find yourself earning a big pay rise.'
There is also a case being put by law firms and lawyer 'platforms' that, if lawyers want to work more independently, based anywhere, then they can keep more of their billings. After all, if their 'entrance and reception area' is in fact their own porch and hall, why should two-thirds of their billings go back to the mother ship?
Simeon Spencer, senior partner of City firm Spencer West, makes the case: 'Our remuneration is based on a share of revenues generated by the lawyers working on any partial piece of work or client. The share is vastly more favourable to the lawyers than the traditional law firm split of roughly 30% finding its way into the lawyer's pocket. We don't operate on standard salaries. However, because our work has increased manifold over the last 18 months of the pandemic, there has been a concomitant increase in what we pay our lawyers, on average.'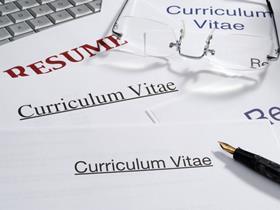 Should you consider a portfolio career?
The 'new normal' has given many solicitors the chance to stop and reflect on what they want from their careers. Our research into the future of legal recruitment showed that the desire for flexibility in the legal market has been around for some time, and going forward it will become a prerequisite. The introduction of freelance/consultant solicitors and the shift towards homeworking has shown an industry traditionally resistant to change that new ways of working are possible.
Roles can include a combination of your experience or interests, such as:
non-executive director
committee or board membership
trustee
multiple part-time legal roles
consultant for legal businesses
A portfolio career can be extremely financially rewarding, as you are not reliant on one source of income but rather multiple income streams. If one dries up or slows down, you can lean on the others to get you through.
However, if you're a freelance/consultant solicitor, the pressure of having to constantly juggle priorities to make sure that you have a regular income can be stressful. If you are considering multiple part-time roles, the company benefits for part-time roles may be poorer (for example, pension contributions and sick pay).
The stress of having multiple projects on the go at once could lead to burnout, so it is important to start out gradually. Most portfolio careerists start by reducing their hours at one job, and taking on freelance work on the side in an area they are skilled in. For example, becoming a part-time teacher or coach, sharing your knowledge in your expert skill while working part-time.
Rachael Gordon, The Law Society
Flexibility
Candidates are not just swayed by financial rewards. A legacy of the 'work from home if you can' order is that for many, the benefits of doing so, and the greater flexibility they experienced during the past year, are now on their wish list. Bonsor says: 'Candidates also are now asking how many days are expected in the office.' She says 'a hybrid model is expected'.
On this point, traditional practices are slugging it out with law firms, and lawyer 'platforms' that predicate their business on remote working and flexibility. Nigel Clark, chief executive of legal services platform nexa law, says: 'We… wanted to build a business based around choice and flexibility and giving our consultant lawyers and employed teams the freedom to work how they want, when they want and for whom they want. The pandemic has probably helped us in that respect, as it means more people are interested in us and our way of promoting professional services.'
'Flexible working and working from home has become something of an expectation,' James Hollingsworth, chief executive of London property, family and private client firm Laurus, says. 'While we support it as a firm, we have hired from firms who have been less willing or prepared to offer it.'
This is also Giles' experience in Essex. She says: 'We place complete trust in our team to work as suits them.' As a result, she adds: 'We have had applications from candidates who are seeking to remove themselves from firms who want to return to the same style of working as before.'
'We've been recruiting recently,' Al-Yousif says, 'and some candidates have asked about flexible working before taking things further – specifically about the prospect of doing a mix of working from the office and from home. As part of our recruitment process we talk about how the firm has been operating successfully during Covid and how, wherever possible, we will accommodate flexible working going forwards.'
As with remuneration, the self-styled 'disrupter' firms have their own arguments to make about flexibility. 'Being freelance is now a genuine mainstream option,' Clark says. 'In our market, the key difference for candidates is whether they want, and have the ability, experience and client portfolio, to serve their own client base or whether they need and/or want to be given the opportunity to work for other lawyers' or firms' clients.'
Within that model, he says, there are options: 'Does the lawyer want to feed themselves and just want to look after their client stable or does the lawyer want to be fed work? This differential is key and the good news is that there is now a choice of providers and platforms for both types of solicitor.'
Trust and culture
Experienced candidates who are willing to move have greater awareness of the importance of a firm's culture and values – after the extreme events of 2020/21, there is an enhanced wariness of attaching to a firm that has a toxic work environment.
'Since the pandemic began,' Jason Romer, group managing partner of offshore law firm Collas Crill relates, 'we have seen candidates focused much more on the culture of the firm, our approach to flexible working, what support we offer to those working from home and how we all stay connected. While the remuneration is still clearly an important factor,' he adds, 'in any candidate's decision to take a role, they are concerned to ensure that they will be happy – happy working with their new colleagues, happy with the culture and happy that the firm will trust them to do the right thing whether in or out of the office.'
And candidates want to know that a firm's financial management is something that can be trusted to withstand a shock. As Secomb notes: 'Candidates are now more carefully considering and questioning the future viability of firms and posing detailed questions around a firm's business continuity plans, including how they have dealt with the initial impact of the pandemic, how many redundancies and furloughing of staff were made, the debt position and the firm's growth strategies.'
'While we support flexible working as a firm, we have hired from firms who have been less willing or prepared to offer it'

James Hollingsworth, Laurus
Investment and training
The 4,029 vacancies currently listed on the Gazette Jobs website are heavily weighted towards experienced candidates. For recent graduates and many junior lawyers, the picture is very different. Giles identifies 'a glut of quality law graduates and newly qualifieds'. In her case the firm has 'taken on a number of quality law graduates'. She adds that she has 'huge respect for their determination and resilience, and [for] our existing team for their adaptability in training such new and junior recruits during that time'.
But not all firms are putting such a premium on less experienced candidates' qualities – or, understandably, feel that a lack of experience cannot be overlooked, especially given the challenge of remote supervision.
Spencer explains: 'We are therefore reliant on sourcing candidates who are already experts and seasoned in their chosen field of practice. One of our core values is around expert quality in all matters and this can't easily be guaranteed if any lawyer with supervision of client work is not at least a relatively seasoned practitioner. Normally we need 10 or more years of focused practice experience in any given area for a lawyer to lead client work.'
Spencer West, he says, has trainees and junior lawyers, but could not plug shortages from their ranks.
What then, of the idea of retraining lawyers to switch disciplines? It is, admittedly, a serious investment, after which the lawyer may still leave. 'Despite certain practice areas becoming very busy, we have not seen a massive appetite for firms wanting to retrain lawyers in new practice areas,' is Connolly's experience. 'Despite candidate shortages, the problem here is the training in itself, with lots of firms still working part remotely.'
Secomb says: 'Some cross-discipline training may assist in staff retention and hence reduce associated costs of new hires and training.' However, he warns, 'the practice areas which allow for easy crossover training are limited and should be considered carefully. Requesting an employee to 'retrain', he adds, 'may be unwelcome and must be addressed strategically with consultation with both the employee and management'.
At nexa law, Clark's assessment is: 'This isn't very relevant for the part of the market that nexa inhabits, but promising candidates are almost always a worthwhile investment if they are ambitious, driven and are good at looking after clients.'
City lawyers, Clark observes, 'used to be pigeonholed very early in their career but I'm not sure that really benefits the client, lawyer or firm. Specialist expertise 'is of course incredibly useful, but for the first three years after qualification I think lawyers are better off upskilling in client management, technology and communications and the other practical skills that a really good professional services adviser needs'.



Features editor