Notwithstanding the ructions across Europe, for now Brussels remains the continent's undisputed political centre. As the seat of the European Commission, the Council of the European Union and the European Parliament, among other EU institutions, the Belgian capital has developed into one of Europe's main hubs for global legal services.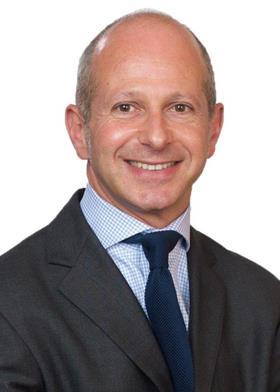 Foreign law firms outnumber domestic counterparts and firms originating from London are among the biggest contingent there.
This legal market boomed in the early 1990s, particularly after the introduction of the Single European Act in 1987 that paved the way for the single market launch on 1 January 1993; the Merger Regulation in 1990; and the plethora of EU regulations and directives that followed. That led to growth in demand for specialised advice on EU law from businesses across the world.
Proximity to EU institutions is the reason why many foreign law firms have set up in Brussels. 'Our constant counterpart is the European Commission,' says Matthew Levitt, Hogan Lovells' Brussels managing partner. 'The majority of what we do is with or against the EC,' says Levitt, who routinely deals with the commission's Directorate-General (DG) for Competition, which directly enforces EU competition rules.
Trevor Soames, managing partner of the Brussels office of Quinn Emanuel Urquhart & Sullivan, has been practising EU competition and regulatory law for more than 30 years – 24 of those from Brussels. He explains that EU legal and regulatory services are not exclusively provided out of the Belgian capital. National practices do that too. 'However, the Brussels practices have a significant competitive advantage because dealing with major cases before European institutions requires not just being a very good lawyer (that is the necessary but wholly insufficient condition to provide success), but a very deep and clear understanding about how the system works here, and the players.' By being 'onsite', a lawyer is likely to be 'more persuasive'.
Brussels is not just a political centre. Belgium has been a major recipient of inward FDI since the 1960s, particularly from the US. There are more than 1,500 US subsidiaries in the country, many with European headquarters, according to the Embassy and Consulates of Belgium in the United States. Hence the large continent of American law firms.
Tale of two markets
As Soames explains, there are two distinct legal markets in Belgium: one focuses on the provision of legal and other services relating to the EU, and is dominated by foreign law firms; the other centres on Belgian law and it is largely the prerogative of Benelux law firms. But there is 'some degree of overlap' between the two. Firms such as Cleary Gottlieb Steen & Hamilton, Freshfields Bruckhaus Deringer and Linklaters also have 'significant' Belgian practices, he notes.
Soames joined the US arbitration and litigation specialist from Shearman & Sterling in December last year as the firm's first full-time partner in the Brussels office, which opened in 2014 with no permanent staff. The firm moved into new premises in February, ahead of a major expansion. Soames has been working with Hamburg managing partner Nadine Herrmann (and chair of the EU and German competition law practice) to build a 'very powerful' and 'very aggressive' Brussels practice.
'Brussels is the European centre for competition and antitrust,' he says. 'It is a profitable opportunity.' The US firm practises antitrust and competition law in London and Germany, but 'you need to have a strong practice at the federal centre'.
Hogan Lovells' office in Brussels has a team of 28. The firm focuses on: EU competition law, which accounts for two-thirds of the office's workforce and activity; international trade and investment; European life sciences regulation; and EU food legislation, including animal feed. 'Our clients are very international, we have few Belgian clients,' Levitt says.
Gibson Dunn & Crutcher's mainstay is EU competition law and state aid, advising 'high-profile international clients' on the application of competition rules, says David Wood, an antitrust partner in the Brussels office. The US firm also advises on telecommunications regulation and unfair trading practices, at member state and EU level, and often represents clients in litigation before German national and EU courts.
'In recent years, we have seen a growing number of national and EU merger filings as a result of increased consolidation across a number of sectors, for example, in technology, media and telecommunications,' Wood says. The firm successfully represented LinkedIn in the commission's Phase I clearance of Microsoft Corp's $26.2bn acquisition of the professional social network in December last year.
Data protection law has been a major area of expansion for firms in Brussels. 'Our clients are increasingly seeking advice and representation in relation to data privacy, cybersecurity and big data, in particular in light of recent judgments from the Court of Justice of the European Union and new EU rules soon to come into force,' adds Wood. He alludes to the Schrems and Costeja cases, and the General Data Protection Regulation that must be transposed into national law by 6 May 2018.
Squire Patton Boggs Brussels office managing partner Brian Hartnett adds: 'There is an extraordinary demand for advice in the area of data protection and privacy. It is a big growth area for us.'
The US firm has been in Brussels since 1974. 'A major part of our firm's activity is in EU regulation, competition law, and state aid, that is an area of continual growth for us,' Hartnett says. Among a number of notable mandates, it is representing an airline in the EC's investigation (which started in 2006) of an alleged global cartel in the airfreight sector involving 11 other major airlines. The commission fined 11 airlines €800m in 2010. Ten won a 2015 challenge in the European Court, though the commission 'readopted' fines totalling €776m earlier this year. There is no news regarding a further challenge.
Squire Patton is also active in the local law market. The Belgian law practice is rapidly expanding and advises on all aspects of M&A, commercial law and employment law, Hartnett says. 'We have had more clients requiring Belgian services. As our European corporate practice expands, we have a greater need for Belgian law capability.' Last year Bart Vanderstraete, a partner with almost two decades of experience in advising on major Belgian and cross-border transactions, joined the firm's global corporate practice in Brussels (from Clifford Chance). Corporate clients include Estonia's Graanul Invest, which the firm has advised on its acquisition of a power plant in the port of Genk and subsequent investments into the largest biomass renewable energy project in the Flemish region (qualifying for about ¤2bn in subsidies over a 10-year period).
Cleary's Brussels office, established in 1960, has some 85 lawyers. Two-thirds practise EU law, and a third corporate law, including Belgian law, with the aid of four Belgian partners and two Belgian counsel, among other Belgian-qualified lawyers.
'Our Brussels corporate practice was one of the very first international legal practices in Brussels with a strong domestic component,' says Brussels-based antitrust partner Nicholas Levy, pointing to the Belgian state, bpost, Dexia, and BNP Paribas Fortis, among other prominent domestic clients. The practice spans all areas of national and international corporate law, including M&As, capital markets, sovereign debt restructuring and tax law. Brussels-based attorneys act as lead transaction counsel, even where the transaction's 'locus' is outside Belgium, or the governing law is not Belgian law, Levy says. He highlights Cleary's recent representation of Ontex, a Belgian multinational manufacturing company, in its acquisition of Mexico's Grupo Mabe.
Levy says that since the start of 2016 business has been 'very strong' in the Belgian corporate market. He highlights advice on the merger of two independent private banking and asset management institutions (Petercam/Degroof) to create an independent private bank in Belgium.
M&A activity in Belgium has been fuelled by bank credit and private equity investors, and reflects global market trends – 2016 was the third-biggest year on record for M&As globally after 2015 and 2007.
That has also led to 'a record year' for the firm's top-rated antitrust practice with representations in major mergers: such as the London Stock Exchange Group's planned ¤510m sale of LCH SA to Euronext; Deutsche Börse/LSE (vetoed by the EC in March); Abbott Laboratories' $25bn acquisition of Canada's St. Jude Medical; and the $130bn Dow Chemical and DuPont tie-up.
Public policy
Brussels is to the EU what Washington DC is to the US, and so it is not a surprise that lobbying is a significant part of what international law firms do in the city, which is also the NATO headquarters.
Squire Patton Boggs' European public policy practice is based in Brussels, and draws from the experience and reputation of DC-based Patton Boggs. The latter, a US lobbying powerhouse, merged with Squire Sanders in 2014.
'[The public policy practice] has been a major growth area for us with significant representations, and it has also been a boost to our more traditional service offering such as tax and competition law,' Hartnett says. The team advises both private and public sector clients, from the US and beyond, on government relations issues where there is an EU law aspect. He adds: 'Obviously, something like Brexit, which creates a degree of uncertainty in the market, fuels our public policy practice.'
Freshfields Bruckhaus Deringer's EU regulatory and public affairs practice, established in Brussels 15 years ago, comprises four non-lawyers, including Christiaan Smits, who heads the practice. Before joining the magic circle firm in 2009, Smits worked for about 10 years as a lobbyist, including for American insurance multinational AIG. The team acts in 'mixed mandates' where clients need more than just a legal opinion or advice. 'Where things become more political we advise on the policy context as well,' says Smits, emphasising that legal and policy advice is 'very much integrated'.
'We are very busy right now,' he says. That is because the team is dependent on 'deal flow', which has been high, and the recent spate of fiscal state aid investigations – such as the commission's three-year long probe into claims that Ireland granted an illegal tax arrangement to a technology company. 'Corporate taxation is a very big deal in Brussels right now,' Smits says, pointing to the commission's corporate tax reform package which includes the Anti-Tax Avoidance Directive and the Common Consolidated Corporate Tax Base.
'We follow the policy cycle. Five years ago, the commission was very busy trying to fix the financial crisis, but currently the focus in Brussels is on energy and technology. There is a whole package of legislative proposals that we are following for clients.' In addition to corporate tax avoidance measures, this includes: a proposed update to the Energy Efficiency Directive; amendments to the Audiovisual Media Services Directive; and a new framework for transatlantic data flows – the EU-US Privacy Shield – agreed last year between the commission and the US.
And, of course, there is Brexit. Smits says: 'The importance of having a team like ours has increased. There has been a real need for guidance on what happens behind the scenes in Brussels. We work through [possible] scenarios and try to understand the thinking within the European Commission and the Council, and also within Germany, which [is] very influential.'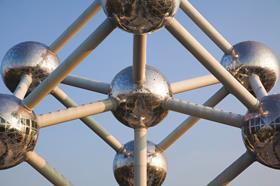 Brexit means exit?
The UK's vote to exit the EU last June, and the triggering of Article 50 in March, raise questions about the future of firms and lawyers in Brussels. Will they bolster their presence there, or instead divert resources to other jurisdictions outside Europe? It could go both ways, it seems.
Some suggest firms' London-based EU competition practices will lose out to counterparts in Brussels, post-Brexit. London has become a jurisdiction of choice for the private enforcement of competition law by claimants. 'In a price-fixing cartel, you can sue in London for damages in relation to the behaviour through the whole of the EU,' says one senior lawyer. 'You need to have one anchor defendant in London and then the UK will seize jurisdiction. However, post-Brexit the attraction of London for this sort of litigation is going to diminish.'
Furthermore, he asks: 'If you are a Japanese car company, why would you go to London for representation before Brussels post-Brexit?' UK competition lawyers may lose their rights to EU legal professional privilege, and to argue before the Court of Justice of the European Union in Luxembourg.
The impact of Brexit on London-based EU competition practices is somewhat uncertain, interviewees note. There is possibly a defection issue around the use of London-based competition lawyers to handle European matters, whether they are investigations or merger filings. At the moment many of those cases are handled out of London, as opposed to out of Brussels or elsewhere in Europe.
Mickaël Laurans (pictured), head of international at the Law Society, says: 'Brexit is a challenge for our member firms based in Brussels as well as [for those] which do EU competition and regulatory work from London.'
Irish question
Laurans highlights two main issues: 'Whether advice from solicitors of England and Wales will be able to attract legal professional privilege for their clients when dealing with EC investigations into cartels or mergers [for example], and whether they will be able to have rights of audience before the Court of Justice and the General Court in all these competition and regulatory cases. We don't have an answer as to what the future looks like. Obviously one of the key priorities of the Law Society is that practice rights are preserved.'
Laurans says the surge in English lawyers registering in Ireland is 'part of a legitimate and normal exercise in risk management' given the unprecedented uncertainty they face.
'From a substantive point of view, English and Welsh law, and Irish law are close enough to enable automatic requalification, so many of our members have gone through the Irish route,' Laurans says. Ireland and the UK are English-speaking, common law jurisdictions with very similar legal institutions; conversely, the Belgian legal system is based on the civil law tradition. Under a reciprocal agreement dating from 1989, England and Wales-qualified solicitors are exempt from the Qualified Lawyers Transfer Test when applying to practise in Ireland. The fee for a certificate of admission is €300.
In order to retain these rights, UK lawyers are registering in Ireland. A record 806 solicitors from England and Wales were admitted to the roll of the Law Society of Ireland last year, as the first step towards taking out an Irish practising certificate.
Brussels-based lawyers are also considering other routes to secure their EU practice rights. 'For those of us who appear in court, where we need the EU courts in Luxembourg, then clearly anyone who is solely qualified in the UK needs to consider their options,' Hartnett says. That would include registering in Ireland or with the Belgian Bar, says Hartnett, a barrister and member of both the English and Irish Bars.
Under the professional rules of the French and Dutch bars in Brussels, foreign lawyers wishing to establish themselves in Belgium can either register on the 'EU-list' of lawyers who are nationals of a EU member state or on the 'B-list', which is for lawyers outside the EU. Soames does not believe the Irish solution is 'a secure route for Brussels' because it is 'highly unlikely' that the Brussels Bar will consider the Irish practising certificate of a British lawyer who has never established themselves nor practised in Ireland to be 'sufficient for them to go on to the EU-list'.
Soames is one of a small group of Brussels-based English lawyers to have qualified as a Belgian avocat following the Brexit vote. 'The Brussels bar is being very accommodating and very flexible,' he says. Soames has also applied for Belgian citizenship. He is recruiting for the new office, and is looking for both EU-27 and UK-qualified lawyers, but he adds: 'As regards UK-qualifieds, they are welcome, but they need to recognise that the UK qualification on its own is inadequate, and I will want them to commit [to obtaining] an EU-27 qualification that works in Brussels.'
Cleary is considering both the Irish and Belgian routes for the handful of UK-qualified lawyers based in the Brussels office. Gibson Dunn has several longstanding partners and associates in Brussels who practise European law who are dual-qualified in England and Wales, and Ireland, and are also registered on the EU-list of the Brussels bar: 'Although some of our solicitors have taken the decision to qualify in Ireland since the Brexit vote, others were already Irish solicitors before 23 June 2016.' Wood, who has lived and worked in Brussels since 1991, is an English- and Irish-qualified partner.
There are other downsides to leaving the EU for UK lawyers wishing to practise in Brussels. 'Many people we recruit have done a masters degree at Bruges [College of Europe] and a six-month stage or traineeship at the European Commission, typically in DG Comp,' Levitt says. But either or both routes are 'very likely to be harder' for British nationals to pursue post-Brexit, due to issues such as UK budgetary contributions. This would be 'very unfortunate', he says: 'Brussels is the most powerful driver of innovative thinking in competition law, it does have the most interesting cases. So to spend time practising here, if you want to devote your career to being a competition lawyer, is an enriching experience.'
So what are the implications of Brexit for foreign law firm resources in Brussels? Lawyers expect certain areas of law and practice to benefit from the process of exit: 'Trade law as a legal discipline will certainly grow in Brussels,' says one.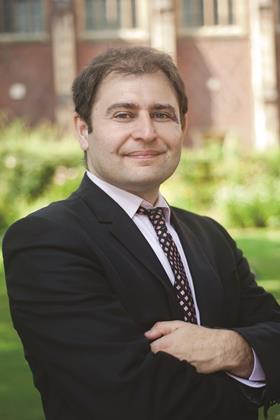 'To a large extent these Brexit-related issues are really trade issues,' Levitt says, pointing to the trade deal negotiations between the UK and the EU, and the 'triangulation effect' of similar deals the UK will attempt to negotiate with non-EU countries, and the impact they will have on any future trading relationship with Europe: 'There is going to be an ever-growing need for advice on increasingly complex issues.'
IN NUMBERS
242 - England and Wales solicitors registered as practising in Belgium. The vast majority are based at international law firms in Brussels.
1,500 - Number of US company subsidiaries in Belgium, according to the Embassy and Consulates of Belgium in the United States.
$26.2bn - Value of Microsoft Corp's acquisition of LinkedIn, which obtained European Commission Phase 1 clearance last year.
12 - Airlines in the commission investigation of an alleged global cartel in the airfreight sector.
806 - Solicitors from England and Wales admitted to the roll of the Law Society of Ireland last year. Many hope admission in Ireland will help them retain rights of audience and practice post-Brexit.
'We have a very well regarded trade department here, and it is possible that we would see the need to expand [it], Levitt says, adding: 'If one did see a significant shift of competition law from London to Brussels then that would be a reason to upscale.'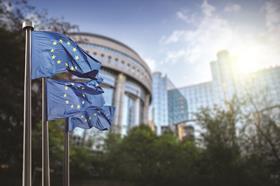 The same goes for public affairs advice and lobbying in relation to Brexit: 'These are things that we haven't done or decided to do, but, and this is possibly true of most firms, they are areas of potential growth.'
US firms arguably have a more pan-European approach, and so they say Brexit will make no difference to resource allocation: 'Office location is really not determinative of what work is being done and for whom.' Hartnett co-chairs the competition-antitrust practice, where work is assigned to partners and associates regardless of where they are based in Europe, but on the basis of their availability, skill-set and experience.
'We are continuing to invest [in] and expand our Brussels office, which will remain one of [the firm's] primary hubs for EU competition law post-Brexit,' Wood says. The US firm had recently taken on extra space for further expansion in Brussels. But he adds: 'Since the Brexit vote, little has changed in the way we serve our clients: we continue to work seamlessly with our London, Munich, Paris and US colleagues.'
'I don't think Brexit has implications for whether we will strengthen our Brussels antitrust and corporate practices. We have generally grown through internal growth and have every expectation of making new partners and counsel in the coming years,' Levy says.
While Soames' US-based firm is expanding, he observes that firms headquartered in the UK are boosting their Brussels offices including by sending additional partners there. 'The UK law firms here are seeking to rebalance and strengthen their [Brussels] practice,' he says.
Levy says that that in recent years the Brussels legal market has 'remained stable or retrenched slightly'. He thinks it is 'quite possible' that Brexit may chill some UK firms' readiness to grow their Brussels offices, although a number of US firms are 'continuing to come into Europe in a significant way'.
A wider fall in confidence in the EU is more significant than Brexit alone for many firms. All eyes are now on the French presidential elections, the second round of which took place yesterday (7 May). Pro-EU Emmanuel Macron was expected to win at the time of writing, but the mistrust of EU institutions that has fed France's Front National – and to a certain extent the left-wing contender Jean-Luc Mélenchon – will not go away anytime soon. Furthermore, the French legislative elections in June may not secure a parliamentary majority for Macron and his fledgling political movement, En Marche!
'The future is uncertain, particularly if one compares [the current situation] to 20 years ago when there was an awful lot of optimism about the expansion of the [EU] project,' Levy says.
Getting lumpier
Lawyers say the legal market is 'very competitive'. Competition for the provision of EU legal and regulatory services is not just between firms based in Brussels, but also between them and the national EU practices, Soames observes. That also explains why work is 'getting lumpier', as Levitt puts it.
'There is a polarisation, with the European Commission's handling fewer, but bigger cases, and the national authorities handling more of the routine cases that might have previously been handled by Brussels.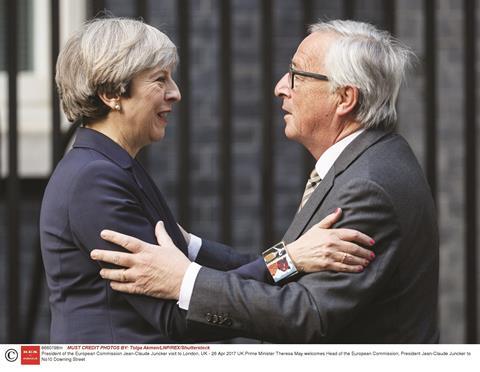 'What it means for law firms is that if you win the big mandates then that is a lot of work for a long time, but if you miss out [on them] you may be scratching around.
'We are in the happy position of having quite a lot of the big cases,' Levitt says. A global Hogan Lovells team, including senior lawyers in Brussels, spent more than 18 months advising Alstom on the competition issues stemming from its merger with GE; and also advised UK's SABMiller on EU and US merger clearance issues in its £79bn acquisition by Leuven-based Anheuser-Busch InBev NV. The Brussels office is also working on another 'very big merger'.
'You need to have enough lawyers and experience to handle these increasingly demanding and large scale investigations,' he concludes.
The Benelux country is also an expensive jurisdiction: 'The prime challenge we face is the cost of doing business and operating in Belgium, particularly relating to employment costs and regulation,' Wood says.
The Law Society Competition Section annual conference takes place on 18 May, with keynote speaker Sir John Vickers. For more details on section events and membership, see www.lawsociety.org.uk/competition.
Marialuisa Taddia is a freelance journalist