As a magic circle lifer one of Michael Castle's toughest assignments was paving the way for development of Arsenal FC's iconic Highbury stadium. Recently headhunted to lead Deloitte's ambitious legal arm he now has more hallowed turf in his sights, hears Jonathan Rayner
BIOG
BORN
Royal Leamington Spa
EDUCATION
Uppingham School, Rutland
Read modern history at St Hugh's College, Oxford (1992-95)
Conversion course, Guildford College of Law (1995-97)
ROLES
Trainee, Allen & Overy (1997-99); solicitor and associate (1999-2007); banking partner (2007-2019); managing partner, Deloitte Legal UK (February 2019-)
KNOWN FOR
Joined Deloitte Legal UK in February 2019 to spearhead the accountancy giant's technology-driven push into the £465bn global legal services market
Deloitte Legal UK's new managing partner Michael Castle has come a long way from consecrated football turf and East-West cultural confusion over clocking in and out of work. Long gone, too, are the early days of his 21-year legal career, when emails were still new on the scene and faxes were deemed more secure. But still with us, he regrets, are certain time-consuming law firm practices, such as expecting lawyers to review paper documents manually and to charge clients by the hour.
This is a curious anomaly, comments Castle: 'As consumers, we have grown comfortable with online banking, smartphone apps, Wikipedia and Google in our private lives. And yet, as lawyers, we have been slow to embrace the digitalisation of legal services and are lagging years behind other professional services, such as HR and finance. It's time we caught up.'
This is fighting talk from Castle, who until February this year was a banking and finance partner at magic circle firm Allen & Overy. His appointment as Deloitte Legal UK's managing partner signals the accountancy giant's determination to join the other big beasts of the accountancy world – EY, KPMG and PwC – in grabbing a share of the £465bn global legal services market.
As lawyers, we have been slow to embrace the digitalisation of legal services…It's time we caught up
Technology has a key role to play in making inroads into this lucrative market. Does Castle anticipate encountering barriers to employing technology to deliver legal services? Do many old-school lawyers insist that face-to-face consultations, and not new technologies, are the only way to serve clients' best interests? Is the law irredeemably resistant to change and still guided more by precedent than innovation?
'Not at all,' Castle replies. 'Today's world is a technologically enabled one. Technology will never replace lawyers, but it will relieve them of the burden of, for example, wading through hundreds of documents and free up their time to do the bit of the law that only lawyers can do. Lawyers, even old-school ones, are open to change. We no longer print off all emails and put them in a file, for example. Technology, in time, will transform the way we deliver legal services.'
But we race ahead. Castle is asked to trace his path from school days to managing partner of Deloitte Legal UK. After Uppingham School, a private co-educational establishment in Rutland, he went up to Oxford to read modern history. Having graduated, he moved on to Guildford College of Law for two years, culminating in Law Society finals in 1997. He joined A&O as a trainee, qualifying in 1999 and becoming a partner in the banking and finance department in 2007.
Castle details a couple of his more memorable transactions while at A&O. 'I was involved in financing the specially designed Hitachi trains for the Channel Tunnel Rail Link,' he recalls. Also known as High Speed 1, this is a 67-mile railway linking London with the Channel Tunnel. Trains achieve speeds of up to 186mph on parts of the railway, which cost £5.8bn to construct. The trains cost some £250m. 'This was Hitachi's first rail venture in the UK,' Castle says, 'and required trains designed to run at high speed on brand new rails, while also being suitable for 1970s legacy rails. The trains were delivered on time and are still running.'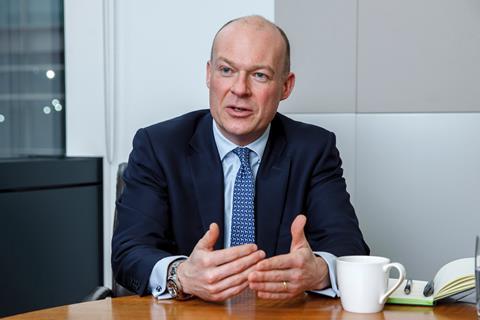 LIGHTING A FUSE
'I was known within the firm as someone with an interest in technology and innovation,' Castle says. 'In common with other global law firms, Allen & Overy has invested in companies that are breaking new ground.'
One such company is fintech [financial technology] start-up Nivaura, which A&O helped to design a platform for issuing financial instruments. The platform services bonds for the instruments' lifetime, then redeems them at the end of their life cycle. The process is fully automated and does away with much of the lawyering required in the traditional transaction process, saving cost and time.
In September 2017, moreover, A&O launched Fuse, which the firm defines as a 'collaborative tech innovation space to explore, develop and test legal, regulatory and deal-related solutions'. Tech companies, A&O lawyers, technologists and their clients participate in the collaboration.
Any hiccups at all? Castle replies: 'Hitachi built a maintenance depot in Ashford, Kent, but couldn't quite understand the need for local staff to punch in and out of work. In Japan it is a privilege to work and, apparently, Japanese staff don't need to be so closely supervised.'
So many ardent, but now deceased, Arsenal fans had their ashes scattered in the goalmouth that some people protested that the pitch had become consecrated ground
Castle references a second memorable transaction: the financing of Arsenal FC's Emirates Stadium. Arsenal decided to leave its Highbury ground in November 1999 and moved to its new stadium in Holloway at the end of the 2005/06 football season. The project required the redevelopment of the old Highbury ground into some 650 flats, which were officially opened by the then Arsenal manager Arsene Wenger in 2009. The pitch itself was to become a communal garden. 'And that's where matters got difficult,' Castle recalls. 'So many ardent, but now deceased, Arsenal fans had their ashes scattered in the goalmouth that some people protested that the pitch had become consecrated ground. That issue was resolved.'
A&O was legal adviser to the stadium facility banking group, consisting of Royal Bank of Scotland and other prominent financial institutions.
So we turn to Castle's recent move to Deloitte Legal UK. Earlier this year, he told business-focused freesheet CityA.M. that his new employer is 'poised to transform the legal landscape… by combining our growing legal capabilities with our existing pre-eminence in consulting and technology'.
Most law firms cannot begin to match Deloitte's potent combination of lawyers (1,800 globally) supported by many thousands more professionals working across disciplines that include alternative legal service providers, consulting, risk, and technology- and data-driven products. Even the very biggest law firms are dwarfed by Deloitte's buying power. In 2017, it posted global revenues of around £30bn. In comparison, just two law firms broke the £2.3bn mark in the same year.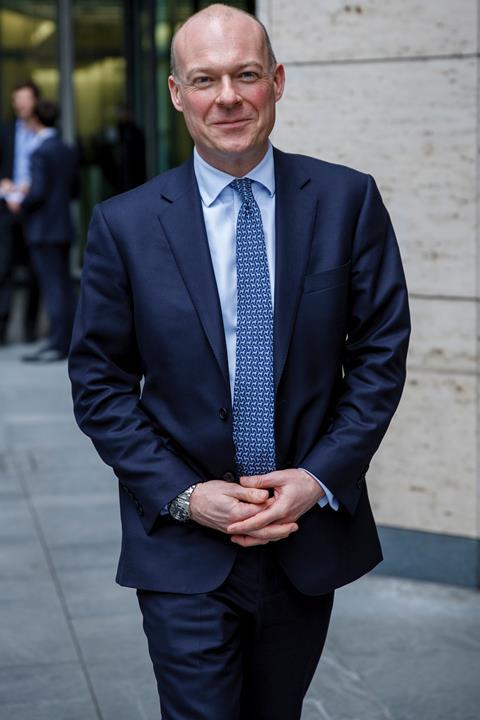 Was it a culture shock to move from a law firm to a multidisciplinary business the size of Deloitte? Castle shakes his head. 'Most professional services partnerships are similar in the way they are set up. And anyway, we share a common culture of wanting to deliver the best service in the best way to the best clients. The multi-disciplinary nature of Deloitte makes for a rich environment where people feed off others' ideas. The world is becoming more complex and more regulated. We now produce more data daily than the total we produced pre-1982. It's an exciting challenge.'
Does Deloitte share the City's macho culture of all-night sessions? 'We all do what's necessary,' Castle responds. 'If a client decides in the 59th minute of the 11th hour that it is time to compromise, then we will do what's necessary to deliver the best outcome for our client.' We return to Deloitte's stated ambition that it intends to 'transform the legal landscape'. Is it a done deal? 'It's an ongoing process,' he replies. 'If we were to sit down with our clients today, what could we tell them that the best-in-class legal function looks like? Nobody in the current market could advise on that because, unlike HR for instance, the operating manuals and software packages have yet to be written. But as lawyers we know that technology has the potential to review documents more accurately than humans – because machines do not get bored or tired.
'Some machines can now actually read handwriting. In future, all contracts will be in electronic format and interrogated digitally from day one. Change is on the way.'
Castle proceeds to list some of the many technology-driven developments in which forward-looking firms – such as Deloitte Legal UK - are investing in order to give their clients the benefits of lower fees, more flexibility and increased transparency.
One such is artificial intelligence and machine learning. AI does not remotely resemble the anthropomorphised robots beloved of Hollywood. AI is essentially a method of teaching computers through machine learning. This enables a computer to learn using a predictive algorithm (which predicts what is likely to happen) without being explicitly programmed to learn new skills. It can then carry out routine tasks and /or search through vast volumes of data much faster and more efficiently than a person. Where legal services are concerned, AI has obvious applications in electronic disclosure, contract reviews post-GDPR, employment contracts following new legislation and other areas where huge numbers of documents are generated.
Another technology-driven development is cloud computing.
A third development is automation, one that has been adopted by big and small firms alike. Investment in legal technology has automated billing, administrative and secretarial processes not only for larger firms with deep pockets, but also for smaller boutique firms which have been quick to recognise the market opportunity. Even sole practitioners have turned to technology-driven outsourced services.
But exactly how will all this affect Deloitte Legal UK's client base? 'In essence,' Castle says, 'our objective at Deloitte Legal UK is to expand those areas of our law practice which are synergistic with Deloitte's consultancy business. For example, we plan to grow our existing employment law capability so that it can work with Deloitte's global employee business to give clients a single, but comprehensive, solution when they decide to grow or reduce their workforce.
UK law is a combination of statute, case law and precedent. How is a machine ever going to pull all that together? How can we get computers to understand written law?
'Similarly, our immigration law teams will work closely with Deloitte's global mobility team to develop portals that, when a client wants to move an executive from the US to China, say, can promptly deliver the visa and all other necessary documentation. We'll be collaborating equally closely with Deloitte's tax and corporate teams. And also with in-house, showing them how they can radically cut expenditure by stepping back and seeing how, with the help of our experts across the field, they can develop processes that will deliver results.'
Castle is adamant that technology will not replace lawyers. 'UK law is a combination of statute, case law and precedent, and the role of the lawyer is to understand it in all its complexity. How is a machine ever going to pull all that together? How can we get computers to understand written law?
'Clients tell us they would like to see more collaboration in the legal market. We see opportunities to partner with existing law firms and share our broad knowledge of the market. We are a partner, not a threat.'
Castle is bullish about Deloitte Legal UK's ability to become a big player in the legal services market. Law firms have heard this before. And yet law firms have endured, albeit with an evolving model. Could it be that the English law firm regime is invulnerable because of its longevity and because it is so highly regulated?
Castle draws a parallel with London black taxi cabs and 'new kid on the block' Uber. 'We do indeed have a well-developed legal services industry, with regulators and watchdogs and continuing professional training. London black taxi cabs are also highly regulated and operate in a well-developed market. It takes three years to do the knowledge and drivers have to be of unimpeachable character. And if for any reason a consumer can't summon a taxi, there is always an extensive tube, bus or train network to fall back upon.
'And yet Uber has managed to make inroads into the market, with lower taxi prices and reduced waiting times. Uber drivers, too, are earning more than previously, thanks to algorithms that match drivers with passengers, reducing downtime between fares. Drivers don't even need to do the knowledge thanks to SatNav, which helps get them to and from their destination.
'Technology has made the difference and it will do the same for the legal services industry.' Castle repeats: 'We are poised to transform the legal landscape.'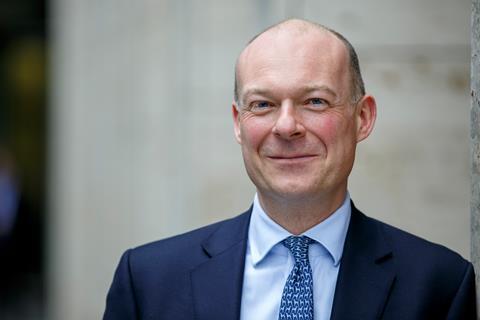 Photo credit: Darren Filkins