Can London cling on to its pre-eminence in high-value dispute resolution? Solicitors are cautiously optimistic, reports Marialuisa Taddia
THE LOW DOWN
The Commercial Court should be an easy sell to warring parties from all jurisdictions. Judges are 'incorruptible' and widely seen as free from 'home bias', and its willingness to consider freezing orders and search orders means it has power as well as respect for the 'gravitas' of its judgments. But does the Ministry of Justice take the court for granted? Litigators talk of judges' status being degraded to that of 'civil servants', and note that poor pay and changes to judicial pensions mean vacancies are not being filled. The 2015 hike in court fees sent out the wrong message to businesses, and the cost of disclosure is too high. Despite being globally pre-eminent, the court is facing a battle to maintain that status as overseas rivals look to expand.
London's Commercial Court should be taking centre stage in the UK government's campaign to persuade the world it will remain 'open for business' after Brexit. The court is far ahead of upstart rivals in other jurisdictions, and is at the apex of a commercial justice infrastructure that attracts international disputes worth hundreds of millions in legal fees to the UK. Arguably, the quality of commercial justice is a key reason global deals are done in the City.
That position underlines what Quinn Emanuel partner Ted Greeno describes as the 'symbiotic relationship' between English law and English courts, making them 'a very attractive option for people doing business internationally'.
'A great many international contracts are governed by English law,' Greeno notes. 'Lawyers are able to advise with a reasonable degree of certainty because of the detailed system of precedent that we have. That is borne of years and years of Commercial Court and other English court judgments which are extremely well-written and well-reasoned, and understandable and accessible to everybody.'
The system of precedents also means 'English commercial law continues to develop and adapt as international business [does]', he says.
This is part of the UK's so-called 'soft power'. Dechert partner Andrew Hearn notes: 'The enforceability of English judgments carries gravitas and weight around the world and tends to be given full force and favour.' He highlights the availability to litigants of interim remedies such as freezing orders 'to ensure that any judgment they obtain is effective, to prevent defendants from dishonestly parting with their assets'.
For Hogan Lovells partner Alex Sciannaca, what sets the court apart from its competitors is the 'array of weapons' available to litigants. The freezing order regime is the main device the firm has utilised in litigation in the court, including in many disputes involving Russia and the Commonwealth of Independent States.
'It is a very powerful weapon and it brings with it disclosure orders that require the defendant to disclose the full extent of their assets to the claimant,' Sciannaca says. 'Strategically, that can be a very attractive option for a claimant who is pursuing a fraud claim.'
To that list of devices he adds search and third-party disclosure orders that other jurisdictions would consider 'invasive'. Finally, he notes, litigating in the Commercial Court is also attractive because there is 'a degree of cost protection' which is a big bonus in complex, protracted litigation.
That attraction is borne out by the figures. According to the Commercial Courts Report 2018, researched by the consultancy Portland, the number of international commercial cases heard in London rose by 7% in the year to April 2018, and the number of litigants by 22%. Some 656 litigants from 69 countries took part in 158 cases – up from 62 cases in 2015/16.
But while the UK is leading the way in international litigation, it cannot be complacent. Gary Campkin, managing director at lobby group TheCityUK, recently noted: 'The UK is the largest specialist centre for the resolution of financial, business and property litigation anywhere in the world. But high-value commercial dispute resolution is a competitive legal service, and other jurisdictions are vying to take Britain's crown.'
Alan Watts, a partner at Herbert Smith Freehills, says: 'There are other jurisdictions that would be only too happy to take some of the disputes work away from London and are trying hard to do so.'
Rivals include Dubai International Financial Centre Courts (DIFC), the Qatar International Court, the Abu Dhabi Global Market Courts and the Singapore International Commercial Court (SICC). The DIFC, for example, which plans to create the world's first 'court of the blockchain', is 'well established as a regional trade hub and is attracting an increasing number of international litigants, with a notable focus on Africa', according to the Commercial Courts Report. Adding to the challenge, perhaps, is the creation last year of the UK-based Standing International Forum of Commercial Courts, which was established to promote best practice among its 31 members from 23 countries.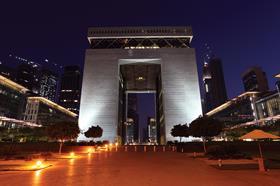 Five European cities – Paris, Dublin, Amsterdam, Brussels and Frankfurt – have signalled the possible launch of, or increasing funding for, anglophone commercial courts 'with common law features', notes the report, and the 'potential reward for these countries is high' given the 'record' number of litigants from the EU in 2017/18 (105 in total).
Supporting Watts and TheCityUK's caution is a widely reported Thomson Reuters survey of corporate counsel that showed Brexit uncertainty is making business leaders questions whether London is still the best option as a global centre for dispute resolution. Around 35% of the businesses surveyed have changed dispute resolution clauses in their contracts in the past two years, with around half of those having chosen for disputes to be heard in EU courts, such as those in France or Germany, rather than in the UK. Of those businesses yet to alter their arrangements, two-fifths say they intend to review contracts if there is no significant progress in negotiations before March 2019 on the future regime that will apply after Brexit for the mutual recognition of court judgments.
What, then, does London need to keep the disputes coming and retain England and Wales as a jurisdiction of choice in contracts?
Respect for, and enforceability of, the court's orders and judgments is high on the list. If the Recast Brussels I Regulation on the recognition and enforcement of judgments in civil and commercial matters ceases to apply to the UK post-Brexit, the court's judgments will no longer be automatically recognised and enforced in the EU, thereby diminishing its attraction.
Watts notes that 'there are alternatives to the Brussels Regulation' – among them acceding to the Lugano Convention, an international agreement that would preserve much of the current regime. He adds: 'The core principles of English contract law, such as the interpretation of contracts and remedies for breach, remain unaffected by Brexit. The respect of English law for parties' freedom of contract will make it a perennial favourite for commercial entities, and perhaps more so in light of the flexibility parties may choose to build into their agreements due to Brexit.'
For Sciannaca, 'all of the things that make the English courts an attractive option have nothing to do with the fact that the UK is part of the European Union currently'.
Greeno says there is no immediate threat from any overseas competitor. He singles out the example of Singapore's SICC, which is modelled on London's Commercial Court. 'It will be a long time before the SICC becomes a serious challenger to London because I just don't think there is the infrastructure there.'
For former bar chair Timothy Dutton QC, it is about the 'quality of the system' – not only does the court have 'high-quality, independent, impartial judges', but 'solicitors and barristers whose work takes them to the Commercial Court have high reputations. These are the core features which attract people to choose English law and the High Court.'
The judiciary is of central importance here. Greeno stresses the 'complete incorruptibility of the judges' as a selling point: 'There are a lot of courts elsewhere which vary from completely and obviously corrupt, where we have unearthed evidence of payments to judges, to countries where there is a very nuanced bias – for example a home town and home country bias – and you even get that in the EU.'
There is nevertheless a widespread view among litigators that the Ministry of Justice has not paid adequate attention to maintaining the strength of the judiciary. As Dutton observes: 'We need to keep the supply of high-quality appointees to the bench. If the process becomes too slow then we become unattractive.'
Greeno expresses concern about the morale of the judiciary and the ability of the Ministry of Justice effectively to recruit the best judges. 'That has been a problem for a while,' he adds. 'Many High Court posts are unfilled at the moment because they can't get the right quality of people to apply, and that is basically because of poor pay and the way judges are treated now as civil servants.' He notes that one of the perks of being a judge was a 'very good pension at the end of it' while 'the workload has increased immensely, partly because there aren't enough judges, and partly because of the bureaucracy that has been introduced'.
These problems all stem from the way 'the executive has managed to exercise an unhealthy degree of control over the judiciary in recent years,' Greeno argues. The Constitutional Reform Act 2005 diminished the role of the lord chancellor. Since the creation of the MoJ in 2007, lord chancellors have also been secretaries of state for justice, but they are no longer the head of the judiciary, nor speaker of the House of Lords and they have responsibilities for wider departmental policies and budgets. Recent postholders such as Chris Grayling, Michael Gove, Elizabeth Truss and David Lidington were not legally qualified. The current lord chancellor, David Gauke, is a solicitor, but only practised for seven years. 'Lord chancellors used to sit in the House of Lords as judges and were highly respected lawyers in their own right,' Greeno says. 'Now you have people who are career politicians and they are much more interested in keeping the Treasury happy.'
'The whole fabric of the legal system is being neglected because it does not have a strong voice at the cabinet table anymore. That is an existential threat to the pre-eminence of our legal system and English law,' he concludes.
Hearn highlights similar problems. 'We are not overly blessed with adequate numbers of judges in the Court of Appeal, which is under huge pressure. That results in delays and in my experience it becomes very embarrassing to say to [foreign resident] litigants in high-value cases that not only their appeal, but actually the application for permission to appeal, can take months and months before it gets heard.'

Victorian legacy
Established in 1895 to meet demands from the City of London for a forum with commercially minded judges who could determine business disputes 'expeditiously and economically', the Commercial Court has since had many of the greatest common lawyers of the last 120 years sitting as judges. Among them, Lord Justice Scrutton and Lords Atkin and Wright in the early decades of the last century; Lord Devlin and Lord Diplock in the 1950s; and Lord Goff and Lord Bingham in the more recent past.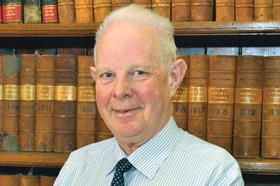 In a speech before the National Judges College in Beijing in April last year, the then lord chief justice Lord Thomas of Cwmgiedd summed up the court's raison d'être: 'A Commercial Court must have as its objectives the ability to deliver justice quickly and relatively inexpensively. Its processes must be simple and flexible. The quality of its judgments must be high. It needs to apply the law in a way that is certain, fair and predictable. It must ensure that the law keeps pace with market developments. It must maintain the strength and vitality of the legal framework.'
Then there is concern over the cost of litigating. As Hearn says: 'Documentary disclosure is perceived by many to be an advantage and a reason to want to litigate in England, but it is also treated with caution because it can get out of hand. If it is not adequately controlled it can become very time-consuming and expensive.'
Higher court fees are also an area of concern, Greeno notes, citing the 2015 increase of up to 600%: 'They put up the fees for issuing proceedings from about £1,800 to over £10,000 in one go.' He contrasts this with the Paris Appeal Court's international commercial court, which opened in March, and charges litigants a maximum of €100. Greeno argues that in high-value cases £10,000 'is not very much, but it is the message that is sent by government, effectively saying this is not a fee just to cover cost, this is a tax which is raising revenue from people who come to use the courts that is going to subsidise other activities'. Consequently, fees are a factor businesses consider when choosing English jurisdiction clauses in contracts.
On the cost of disclosure, by contrast, there is some positive news. In July the Civil Procedure Rule Committee gave its final approval to a two-year pilot scheme in the Business and Property Courts to introduce extensive reforms of the disclosure rules.
Jonathan Warne, a London-based partner and head of litigation and arbitration at CMS, says this is a good example of the 'continuing evolution and innovation around process and procedures. The Commercial Court is very alive to [the needs of litigants] and does a very good job at that'. The pilot will start on 1 January 2019.
Practitioners also point to the Rolls Building's Financial List, a specialist court within the Business and Property Courts, which began operating in October 2015; it handles cases that require expert judicial knowledge of financial markets and are worth more £50m. 'We often litigate in that list now,' Sciannaca says.
Also winning plaudits is the launch of the Business and Property Courts, the new umbrella name for business specialist courts across England and Wales that includes the Commercial Court, the Technology and Construction Court, the Financial List, and the Intellectual Property List. Sciannaca says: 'Rather than just being the Queen's Bench Division or the Chancery Division, this is a more modern approach to identifying the types of claim that can be brought in different courts, so I see it as a positive move.'
Sciannaca concludes that the court's future will depend in part on a public relations drive: 'If you go on to the courts and tribunals judiciary website you will see that they have released a couple of documents that are "sales pitches". I think that is a reaction to some of the concerns around Brexit. They are now publicising more the advantages of the English courts, and I hope they will continue to do that.'
Marialuisa Taddia is a freelance journalist