What has changed since the #MeToo movement reached the legal profession? Eduardo Reyes reflects on a turbulent year for allegations, high-profile departures – and resistance to change
THE LOW DOWN
The mutual respect and trust lawyers owe one another routinely breaks down in the area of sexual harassment. It ranges from bawdy behaviour by male lawyers that has the effect of humiliating, belittling or excluding their female peers to unwanted attention and assault. While some men experience harassment, the number is much lower, and the cliche of a powerful man harassing a more junior woman is the common pattern. Following the impact of the #MeToo movement in other sectors, law has seen a backlash against such behaviour, claiming some high-profile scalps, and firms have moved to reassure lawyers and staff that they have changed. Some of that is doubtless virtue-signalling, though errant behaviour certainly carries a greater risk for a perpetrator than it once did.
'I had my final grievance hearing at work and they didn't uphold my complaint of sexual harassment,' runs an email sent to me after Gazette coverage of sexual harassment and assault in the legal profession. 'My head of office simply scoffed that "we'd all had too much to drink that night"… a week after that I was constructively dismissed.'
It is an episode that includes an allegation of rape, a pregnancy, miscarriage and, at a later report, apparent police indifference to the allegation. The accused partner has left the firm. It is the most extreme of many stories related to the Gazette which pointed to a culture in many parts of the profession that tolerates behaviour falling within the legal definition of sexual harassment.
It should not be like this. Sexual harassment stories should be harder to find, as courtesy, trust and a commitment to just outcomes are formally built into the law's professional identity. 'Mutual respect and trust,' as the Law Society of Scotland puts it, are mandatory. That is an additional reason why episodes of sexual harassment and assault involving lawyers, and the way complaints are handled (or sometimes tragically mishandled), have the capacity to shock.
'Me too' and the commentary around this in the legal sector – and from the SRA and the Law Society – has made a difference

Catriona Watt, Fox & Partners
Since the Gazette's 2017 feature on sexual harassment ('You Too?'), some of those episodes have become very public. Global firm Baker McKenzie was forced to admit an associate had left the firm with a payoff, conditional on signing a confidentiality agreement, following an alleged sexual assault by a senior partner at the firm. The firm publicly apologised for its handling of the incident and announced the partner would leave. Another firm, Simmons & Simmons, was engaged to write a report and make recommendations for the future.
Then there was Linklaters, Germany. In February 2018, a former partner was sentenced to three years and three months in prison by a Munich court for sexually assaulting an intern at a firm party. Another partner who intervened, punching him in the face, received a suspended sentence and also left the firm.
Latham & Watkins' managing partner Bill Voge resigned in March 2018 following 'the exchange of communications of a sexual nature with a woman whom he has never met in person and who had no connection to the firm', followed by 'subsequent conduct relating to this matter' (attempts to suppress information on his earlier alleged conduct).
In November, a partner left Reed Smith, London, following a complaint, and lawyers at several other City firms have been linked to sexual harassment allegations.
Going into a law firm as an outsider – for example as a journalist or researcher – is no protection from harassment, it seems. Legal 500 publisher Legalease issued a statement claiming it had noted 'examples of inappropriate or unprofessional conduct initiated by lawyers during the research for our various guides'. The statement warned that researchers and editors would be encouraged to 'call out unacceptable behaviour', to walk away from meetings where it happened, and that reports of incidents would be made to firms' senior management. Research into offending partners' practices might be halted altogether.
The government has announced an intention to act, with Home Office minister Victoria Atkins opening a consultation on a code of conduct guiding, among other matters, the use of non-disclosure agreements (NDAs).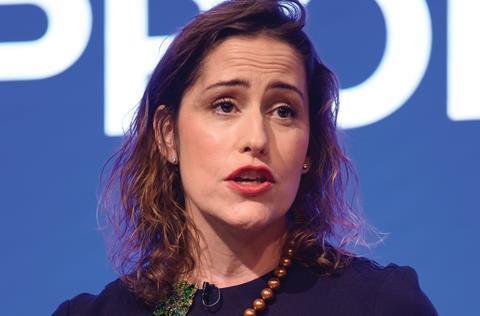 Then, at the end of 2018, there was the shock news of an Eversheds Sutherland partner's death following complaints against him by two women relating to alleged behaviour at social events.
SDT hearings
These are the events that made the headlines. Plenty else has happened besides. This year the Solicitors Disciplinary Tribunal has set aside 81 hearing days, close to a third of its total, for 25 cases related to sexual harassment allegations. They are the first of 43 allegations detailed in reports to the Solicitors Regulation Authority.
The difficulty of reading the near past, famously, is that it is a jigsaw, and we are sitting on the pieces. Can we assess the past 18 months?
'The recent top-level departures have been interesting because they've hit the press,' Wedlake Bell partner Suzanne Gill says. 'Previously the junior member of staff in a sexual harassment context would either have not been believed, not bothered to complain because of that issue and just moved quietly to another firm. Any departures would have been hushed up.'
Gill's judgement is supported by Iain Miller. A partner at Kingsley Napley, Miller advises on professional practices issues, including allegations of sexual harassment. 'In the next year there will a few high-profile cases,' Miller says. In the past year he has been advising on 10 cases and says 'a reasonable proportion of those will be SRA cases taken to the SDT'. How many harassment cases did he deal with the year before? 'None,' he replies.
What is different now to, say, midway through 2017 when examples of harassment and assault in the legal sector were not well known, and its culture in this area was not subjected to such public scrutiny?
Some considerations remain the same for many. 'Even if you are in an environment or culture where you are encouraged to speak out you still have to accept that there will be fallout for you,' Karen Jackson, managing director of Didlaw who acts for claimants, observes. 'There's office gossip, people talking in hushed tones about you, comments about whether you encouraged it in some way.'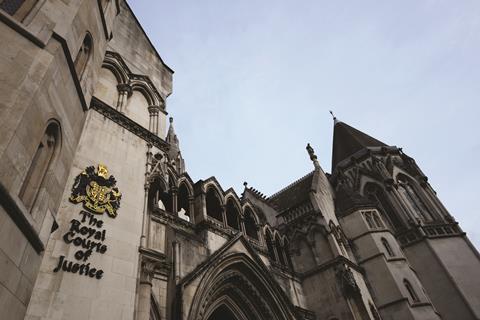 'LAW IS BY THE FAR THE WORST'
Sometimes you publish an article and realise from the response that you have barely scratched the surface. Below-the-line comments on sexual harassment articles in the Gazette commonly insist that men will be criminalised for old-fashioned courtesies such as opening a door for a woman or telling someone they look nice.
Privately, though, readers reveal conduct that was extremely serious. Examples range from persistent lewd humiliation in an open office to inappropriate touching, propositioning and assault.
'It's typical of most industries I've worked in, but law is by far the worst,' one business journalist wrote. On one occasion she was invited to lunch with a judge, 'midway through the main course he offered me sex'.
Another High Court judge, one barrister says, seems incapable of getting through the day without constant references to, and jokes about, oral sex, underage sex, homophobic remarks, and sexual questions put to counsel about their teenage daughters. He did not stop when challenged on this.
The victim of one serious assault, who lost her job after making a complaint, outlined the consequences for her – both of the assault and her firm's handling of her complaint: 'I still can't get a permanent job… I have complex PTSD, major depression and I haven't slept through the night in 403 days since… though he has irrevocably changed my life in every almost every conceivable way, he doesn't get to ruin it. He just doesn't.'
Notably, no one got in touch to complain about doors being opened for them. And while the test for 'sexual harassment' is not objective but based on how someone is made to feel about conduct towards them, nothing that has been reported to the Gazette in the past year could be described as 'old-fashioned courtesy'.
Jackson is also sceptical of the proposed Home Office code. 'What we need is a statutory duty,' she argues, 'not just another code without any real teeth. I'd like to see more naming and shaming – look how well the national minimum wage regulation sanctions, and now the gender pay regulations, are working – they make employers sit up and listen.'
Yet there has been a degree of change. Catriona Watt, partner at Fox & Partners, acts for individuals in dispute with organisations. 'We've certainly seen an increase in enquiries,' she says, detecting 'a willingness to speak up – a feeling from some individuals that they are more likely to be supported. Organisations are making noises as if they would support them. In general, "me too" and the commentary around this in the legal sector – and from the SRA and the Law Society – has made a difference.'
Others also detect a change. No one interviewed thought that a 'good' response to allegations had become universal, and some of what firms have done is labelled 'virtue-signalling', but firms' considerations in dealing with an allegation have altered.
As a test, what about the classic scenario whereby an allegation is made against a partner, the partnership closes ranks with a finding of 'no misconduct', the (most likely) woman who made the allegation leaves the firm and the offending partner is then quietly eased out?
'I think two or three years ago, that's how you managed the solution,' Miller says. 'What a firm should do now is different. It has to act independently and objectively. If [someone is] guilty of gross misconduct, you can't do the "soft landing" approach. Especially if the SRA is approached and takes an interest.'
Change in attitude
One woman, who signed an NDA following settlement of a harassment claim against her former employer, an international City firm, says she detects an change in attitude, but also sees obstacles to change being fully realised. 'The problem big firms have is that they are genuinely trying to stamp out harassment – I do believe that,' she says. 'But quite often the sex pest will be a major money spinner.'
Pinsent Masons was prompted by the prominence of sexual harassment issues to review its policies, practices and training. The firm's HR director Jonathan Bond says this was a chance to ask questions: 'Do we have a healthy culture? Can we be totally sure [of that], with 25 offices in 15 countries?' Might there be 'pockets' where what he judges to be the dominant culture of respect does not apply?
'We've tried to create a culture that's clear on what's acceptable,' he says. With regard to sexual harassment, that has included training based on that which Bond notes has secured the firm a consistently good ranking in the Stonewall employers index. Mandatory anti-harassment training is in the process of being introduced, based on 12 real-life scenarios.
Attention has also been paid, though, to the firm's processes that relate to complaints. One route for a complaint is called 'In confidence at Pinsent Masons', whereby a complaint is routed straight to Bond.
'It's not easy [for someone] to make a complaint,' he acknowledges, 'but if someone brings an allegation that is upheld, or one which is not upheld, this would never be to the detriment of their career with the firm.' Bond says there should be certain features of a good complaints system. 'If someone is accused, remind them of support,' he adds. 'They might feel spooked and alone. A responsible organisation needs to think about that.'

Bond says someone bringing a complaint and the person accused sometimes need to be separated. There follows an investigation, a panel, adjournment, and decision. If a finding of harassment is made, a written warning or summary dismissal would follow. Crucially, he adds, that process needs to move as fast as it can while remaining fair. That could mean, for a one-off incident, 'two-to-three weeks spent on an investigation. Seven-to-10 days on a decision, depending on the outcome of the investigation'.
Bond relates that there have been departures from the firm following the investigation of alleged incidents, though these are very small in number. He meets quarterly with the managing and senior partners to review all incidents and allegations made in the intervening time.
In some ways, while known incidents of harassment or assault relate to the largest law firms, these, by dint of size and resources, have more options for dealing with allegations. As the woman whose experience began this article points out: 'Large firms… can afford the cost of settling with the bad leavers to buy them out. Smaller firms can't afford the potential claim a leaving fee-earner would make for their dismissal.'
Where a partner is involved, old-fashioned partnership deeds may also prevent the partnership's preferred response. 'Partnership agreements tend to deal with decision-making and issues such as underperformance,' Watt notes. That may mean that, among other things, where the right thing to do is have a partner work away from the office while an investigation is carried out, there is no mechanism to ensure that happens if the partner will not play ball.
And what about the role of NDAs? These are commonly (and quite properly) used to protect commercially sensitive information, but famously they have also been drawn up where a settlement has been agreed with someone who has made an allegation of sexual harassment. Here, their use is controversial for the legal profession as it has been elsewhere. In March last year SRA chief executive Paul Philip had to remind the profession: 'NDAs have a valid use, but not for covering up serious misconduct and in some cases potential crimes.'
Reputational damage
Widespread coverage may have lessened the power of NDAs for managing reputational damage to law firms that have used them for this purpose. In any case where sexual harassment is involved, Miller notes: 'I've never seen anyone seek to enforce on an NDA [breach].'
The confidence to come forward with a complaint is a culture change, and to my mind it's a culture change for the better. However I'm not convinced that all firms have made the shift to go with that

Suzanne Gill, Wedlake Bell
The SRA's response has also developed, according to Miller: '[In the past] they struggled with evidence and proof, and when there was no finding beyond an internal inquiry. Equally, another issue is that the SDT as a result had not had to deal with cases where it had to determine the underlying facts.' This year's hearings will test the abilities of both bodies in this regard. The facts in most other SDT hearings can be established with reference to accounts, documents, or criminal proceedings that have concluded.
Where, then, is the profession on tackling its acknowledged problem with sexual harassment? If the aim is to purge the behaviour that falls within the definition, then that project is incomplete. As Watt observes, where she has conducted training in firms on harassment: 'The definition is commonly misunderstood. It is not about intention. It's about perception.' But she sees 'a power shift – weight is given to [handling an allegation] properly'.
'The confidence to come forward with a complaint is a culture change, and to my mind it's a culture change for the better,' says Gill. 'However I'm not convinced that all firms have made the management shift to go with that. Some of this is virtue signalling. Some of it is defensive: "Look, we got rid of Mr Lecherous, the rest of you guys need to watch out".'
Law Society president Christina Blacklaws argues that law has do better than simply catching up with other sectors. 'Sexual harassment is illegal,' she points out: 'As a profession which strives to uphold justice, the legal sector needs to be at the forefront of the fight against sexual harassment in the workplace.'