The low down
In many practice areas, coronavirus has wiped out income streams and turned working practices on their head. In claimant personal injury, at least it can be said that the sector is used to extreme volatility. For years, the government has sought to double down on a perceived 'compensation culture', most often visualised in the popular imagination by whiplash claims. Creativity is required to maintain any kind of profit margin. During the pandemic, claimant and insurer bodies are working together to create protocols and other practical solutions to keep things going. Fortunately for many, more far-reaching reforms and a much-criticised claims portal have been put on ice as solicitors on both sides scramble to cope.
Although Covid-19 has forced people apart through social distancing, it has also brought streets and communities together, with neighbours organising to mitigate the lockdown's impact on the vulnerable. A similar spirit of co-operation has seen personal injury lawyers and insurers working together to ensure cases can proceed while restrictions on movement are in place and to prevent tactical exploitation of the crisis by both sides. Whether this unprecedented effort to bridge the divide between applicant and defendant will feed into the hotly contested 'whiplash reforms', leading to consensus on outstanding issues, remains to be seen.
The response to the Covid-19 crisis has highlighted fragmentation on the claimant side, with different representative groups independently negotiating agreements with insurers, rather than combining their efforts.
Covid has given the entire profession a kick up the backside

James McNally, Slee Blackwell
First off the block was a group led by Thompsons Solicitors. Gerard Stilliard, head of personal injury at the firm, says: 'We recognised early on that the disruption caused by the pandemic could lend itself to potential sharp practice, and so – while it is in our DNA to work only for claimants and not with or for defendant insurers – when coronavirus hit, the need to collaborate to help prevent that from happening was inescapable.'
Thompsons negotiated a protocol with the Association of British Insurers (ABI), for defendant and claimant solicitors and insurers, under which limitations in personal injury cases in England and Wales were frozen from 24 March until at least 20 May, when the protocol will be reviewed. In return, claimants 'undertake to respond constructively to defendant requests for further time to serve a defence'. Signatories, which include more than 200 insurers and law firms, have also set up processes to deal with failure to comply with the protocol.
Meanwhile, the Association of Personal Injury Lawyers (APIL) has agreed a set of standard practices with the Forum of Insurance Lawyers (FOIL), which also covers extension requests, as well as accepting service and evidence by email; and, where possible, exchanging costs budgets and agreeing to video conferencing for some medical examinations.
A third claimant representative group – the relatively new Association of Consumer Support Organisations (ACSO) – is currently working with the ABI to draw up protocols for remote examination of clients for both medical reports and rehabilitation.
ACSO was founded to lobby over the Civil Liability Act on behalf of organisations that support personal injury claimants. Its 42 members include well-known solicitor firms such as Slater and Gordon Lawyers, Leigh Day and Lyons Davidson. Other members include claims management firms, legal expenses insurers, medical reporting agencies, and groups representing vulnerable road users such as British Cycling and The British Horse Society.
Launching ACSO, executive director Matthew Maxwell-Scott compared the claimant sector to the 'powerful, coherent and professional' ABI, the membership of which is diverse but nevertheless speaks with one voice. Despite continued fragmentation on the claimant side, Maxwell-Scott is optimistic that the pandemic's impact on the claims industry – and claimants – will ultimately be positive, with people more minded to co-operate.
'Clearly, some people will be territorial but others will see that approach is generally unhelpful to consumers,' he says. 'This will change the way the claims sector works. It will become more pragmatic, less adversarial. Claims will be dealt with faster at reduced cost. A lot of the time, people don't need their day in court.'
James McNally, West Country solicitors Slee Blackwell's personal injury practice head, agrees that the impact of the crisis will be far-reaching.
'Covid has given the entire profession a kick up the backside,' he notes. 'Homeworking, remote hearings, going paperless – all these practices have been talked about for ages but were never a priority. Suddenly, they've become a necessity and people have realised they can be done.'
Unlike other departments, such as conveyancing, 'it's business as usual' for McNally's team, with claims and new enquiries continuing to come through pretty much as expected.
'I'm receiving fewer chasers from clients as people have different priorities. We were concerned there would be a slowdown because the courts would delay, but they've adapted very quickly,' he says.
He adds that the only noticeable problem so far has been getting hospital and GP records, 'as the NHS's attention is elsewhere'. There have also been 'a few trials we've had to adjourn as so many people involved were vulnerable'.
If the lockdown continues, there will inevitably be an impact on the pipeline of future claims. Numbers were already in decline before Covid-19, with 2019 seeing the lowest volume of claims since 2011. Road traffic accidents and employers' liability claims are likely to have fallen by at least half since March, because of restrictions on movement and home working. The cancellation of elective surgery will also affect clinical negligence cases.
On 20 March, NHS Resolution (formerly the NHS Litigation Authority) put in place a new indemnity scheme covering new contracts being put in place with the private sector. Some healthcare lawyers have predicted a welter of challenges relating to decisions and arrangements made during the pandemic, including judicial reviews, negligence claims and cases concerning deprivation of liberty and neglect.
SWIFT v CARPENTER
The question of claims for future accommodation was due to be settled by the Court of Appeal in March but the test case, Swift v Carpenter, has been delayed due to Covid-19 measures.
'This is a big issue for us because in any case where there's a significant accommodation claim, there's no unanimous way of calculating the claim,' says Ben Davey, senior chartered legal executive with Dean Wilson. 'We have a bottleneck of cases waiting for a decision.'
In Swift v Carpenter, a claimant badly injured in a traffic accident in 2013 was awarded damages of £4m by the High Court but zero for the capital costs of accommodation. Mrs Justice Lambert ruled she was bound by Roberts v Johnstone, which prevented an award being made for the additional capital cost of special accommodation. Permission was given to appeal, and the Personal Injuries Bar Association has been granted leave to intervene in the case.
At a pre-trial review, the appellant's application for a protective costs order was refused. No new date has yet been given for the full appeal hearing, which was originally listed for four days beginning 24 March.
'I suspect some people will have moral quandaries about claims against the NHS at this time. It will also be interesting to see how the government reacts,' McNally says.
The government is already on a mission to bring down the costs of litigation against the NHS, with a review said to be looking at caps on claimant costs for lower-value cases and the threatened introduction of 'fixed recoverable costs' still a possibility.
Something similar to 'combat immunity' – which insulates the Ministry of Defence against negligence claims for incidents that occur in battle – might be introduced to cover the Covid period, McNally suggests. 'I can see that coming in as a policy.'
The Medical Defence Union has already called for immunity, stating: 'There needs to be a public debate about whether it is right to sue the NHS for patient care around the pandemic. Any compensation paid will be a drain on NHS resources and disastrous for the morale of staff.'
Ben Davey, senior chartered legal executive with Dean Wilson in Brighton, hopes something similar to the agreement between APIL and FOIL will be put in place with NHS Resolution.
He echoes McNally's thoughts on the impact of the lockdown: 'The industry has transitioned incredibly well. I had a High Court hearing via video link yesterday. I filed an 1,800-page bundle electronically, whereas previously the High Court only accepted 10 pages by email. It's going to save a lot of paper as well as time and travel costs.'
As with McNally, vulnerable clients have emerged as a key concern for Davey's practice. 'We have clients with care packages and we have to make sure their carers are taking the proper precautions. One of our clients was in a hospital that was filling up with Covid patients, so we had him transferred.'
Besides the havoc wreaked by Covid-19, claimant lawyers are also still facing challenges dating from the changes to the Civil Procedure Rules in 2013. Then there are the long-awaited and hotly contested 'whiplash reforms' and an increase in the small claims limit.
For Davey, a big upsurge in 'fundamental dishonesty' allegations is a major issue. Since 2013, claimants have not been required to pay insurers' legal costs except in certain circumstances, such as a finding that they have been fundamentally dishonest. The change was designed to catch a small number of fraudsters who try to milk the system, but Davey is now seeing the allegation raised in any case where there is a disagreement over facts or the claimant's recollection aligns imperfectly with other evidence.
'If they are successful, they can strike out the claim for damages but also get their costs back, so it's not surprising they are pursuing this line so aggressively – and there's nothing to deter them, there's no sanction,' Davey observes. 'It's win-win for them.'
Davey would like to see a costs sanction introduced where fundamental dishonesty is raised and not proven.
'It's not deterring people from bringing claims but it creates a fear while they're pursuing them. These are vulnerable people with life-changing injuries and they're being told that not only do the insurers think they're lying and should get nothing, but they should actually pay costs as well,' he says.
The whiplash reforms are also generally perceived by claimant solicitors as overly favourable to the insurance industry, which lobbied for the changes. They were originally planned for April this year, but in February, the government announced a delay to 1 August to provide more time to prepare for the changes, including putting in place new Civil Procedure Rules.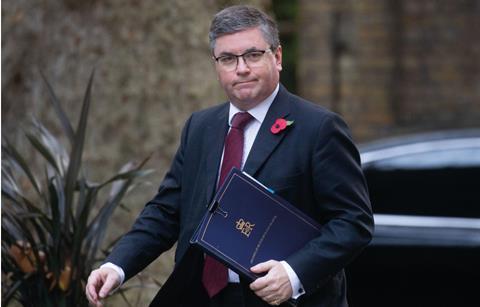 A further postponement until April 2021 was announced last month, with lord chancellor Robert Buckland QC saying: 'While the whiplash reform measures remain important, the government is committed to acting to ease the disruption and pressures caused by the Covid-19 outbreak where it can. As a result, the government has considered representations from key stakeholder groups and agrees that now is not the time to press ahead with significant transformational change to the personal injury sector.'
Consolidation will be quickened by the pandemic. The market in 2021 is going to look very different

Ian Cohen, Simpson Millar
While the delays are frustrating for those who have spent time and money preparing for implementation, many on the claimant side feel the system has a long way to go.
APIL president Gordon Dalyell says: 'The new claims portal lacks the necessary safeguards to ensure injured people are able to gain access to justice. A fundamental issue is the failure to include alternative dispute resolution in the new system.'
No clarification has been provided to explain why this has not been incorporated, he says: 'Instead, where there are any disputes about liability, inexperienced and unrepresented injured people will be expected to establish liability through the small claims track.'
The small claims court rules are not designed for disputes like these. For example, no expert evidence may be given without explicit permission from the court. Dalyell says: 'Until these issues are dealt with, the system simply will not ensure protection for consumers and fairness for injured people.'
Thompsons would like to see the hiatus used to remove employer liability and public liability from the proposed small claims increase and the Civil Liability Act changes, and for there to be clarity on minor claims. 'Given that they are both issues on which there is cross-industry agreement on the way forward, there is no reason for the government not to do what industry is calling for,' Stilliard says.
Maxwell-Scott agrees. 'It's been five years.The insurance industry has spent a lot of money and we still don't think people are going to find this portal, and navigate and be treated fairly.'
His chief complaint is that there are currently no sanctions to control insurer behaviour. 'They are supposed to respond within a certain period but you have no recourse if they don't. Without ADR [alternative dispute resolution], there is a perverse incentive to deny liability, so your option as a consumer is to give up or go to court, which could take a year. And even if you do that and liability is agreed, quantum may be disputed and you'll have to go back to court again.'
This does not sound much like the slick digital future the reforms were supposed to deliver.
'Insurers' duty is to their shareholders. If by doing certain things they reduce the numbers of claims against them, they will do those things,' Maxwell-Scott says. Better safeguards are necessary, but with further lobbying over the next extension period, he feels they can be achieved. 'We lobbied to have children and vulnerable road users removed from the new system and that did happen,' he points out.
But with concerns remaining about the system's usability and fairness, doubts are growing about whether the Civil Liability Act will need more fundamental changes.
Ian Cohen, head of PI at Simpson Millar, says: 'The coronavirus is likely to have a lasting impact on commuting habits, which will mean fewer people on the roads. Delay to the CLA is inevitable. It is being pushed back to April 2021 – what will the market look like then?'
Consolidation was happening in the claimant market anyway: in April, Simpson Millar itself bought a PI book of business from Yorkshire firm Lupton Fawcett, having recently purchased that of Manchester trade union firm Rowley Dickinson.
'Consolidation will be quickened by the pandemic,' Cohen predicts. 'The market in 2021 is going to look very different. So will we be looking at a delayed CLA or something completely different? I think there's a good chance it will be different. Priorities will have changed.'

Melanie Newman is a freelance journalist