Working in legal aid gives solicitors an unparalleled opportunity to help ordinary people, reports Grania Langdon-Down. But where is the next generation coming from in a sector that successive governments have repeatedly clobbered?
THE LOW DOWN
The legal aid cuts imposed by LASPO have been described by The Justice Gap editor Jon Robins as representing 'the death of an idea: the right of all people to be treated fairly by the state no matter what their income'. Legal aid practitioners have been pinning their hopes on the post-implementation review of LASPO to undo the worst effects of the cuts, but now fear that the general election and continuing political turmoil will put the reform programme on the back burner. What is clear is that navigating the legal aid sector is unremittingly hard work. It grinds people down. But it is also a choice that practitioners make because they believe in the idea. 'It's what gets me up in the morning,' one solicitor says.
'We are civil servants without benefits,' says Shaun Murphy, senior partner of Edwards Duthie Shamash, a large high-street legal aid practice in London and Essex.
With legal aid lawyers 'subsidising' the system by regularly working 60-plus hours a week, he is angry that practitioners are not treated in a way that reflects the role they play in ensuring the justice system functions fairly.
'The work we do is dictated by government policy for a fee dictated by government policy,' he says. 'Defence lawyers up and down the country in magistrates and crown courts have to provide their own laptops to be able to engage with the process with no legal aid allowance and from a reducing income stream. Yet laptops are provided for everyone else in the court out of public funds. And you wonder why we get angry?'
In a forthcoming trial, the case is so document-heavy that the material is going to be put onto iPads. After Murphy questioned who would be paying for the iPads, he was told by prosecuting counsel that they would, on this occasion, be loaned to the defence for the duration of the trial.
As politicians make electioneering promises around 'justice', practitioners set out the contrasting realities of working in the legal aid sector and the toll working conditions take on recruitment and retention. But they also make very clear their continuing commitment to representing vulnerable clients.
'If we were running the business just for profit we would have stopped doing legal aid,' says Elspeth Thomson, managing partner of north-east practice David Gray.
'You wouldn't go into the Dragons' Den and say "hey, guys, I have a brilliant business idea – let's set up a legal aid firm". We do it because it is a choice we have made that it is the right thing to do.'
Running in the background is the post-implementation review (PIR) of the Legal Aid, Sentencing and Punishment of Offenders (LASPO) Act 2012.
But the timetables in the subsequent Legal Support Action Plan (LSAP) have already slipped – the first proposal was to introduce legal aid for separated migrant children in the spring. This was only brought into force at the end of October, with additional funding from the Treasury.
An early legal advice pilot on housing law was due to be at the proposal stage by now, but the Ministry of Justice is talking about a launch next summer.
There was also such disquiet among the profession over the proposed timings in the Criminal Legal Aid Review that the MoJ announced an accelerated work plan, due to be completed this month.
In the government's desperate quest to save money we are in danger of destroying the rule of law. I know that sounds dramatic but it is not an exaggeration

Carol Storer, Legal Action Group
Carol Storer, interim director of the Legal Action Group and chair of the Law Society's Access to Justice Committee, says the timescales for the work strands are disappointing. She believes they fail to take into account the sustainability of the sector or make immediate changes, such as reinstating legal aid for inquests and simplifying evidential requirements for clients.
'In the government's desperate quest to save money,' she says, 'we are in danger of destroying the rule of law. I know that sounds dramatic but it is not an exaggeration.'
The MoJ has confirmed that the review will now 'pause' until after the 12 December election because of the 'purdah' rules preventing government contact with external bodies.
'The current political situation will inevitably lead to delays,' says Jenny Beck, co-chair of the Legal Aid Practitioners Group (LAPG). 'Bills almost over the line will need resurrecting, new ministers will need to get up to speed, and the complexity of the legal aid system and strands of the reform are easy targets for the back-burner. It is very worrying. While it's easy to get commitment from all parties to fix our broken justice system in the runup to an election, the reality is quite different.'
The Law Society has been campaigning for reforms across the legal aid sector, including the restoration of legal aid for early advice and for the means test to be restored to 2010 real-terms level.
'Years of cuts and neglect have brought the criminal justice system to breaking point,' says Society president Simon Davis. 'The next government must invest across the board to show that our system of justice is actually taken seriously.'
The anger felt by Murphy at the unfairness of the system is replicated across the sector. Practitioners describe legal aid as 'absolutely brutal' and despair at what they see as the 'soul-destroying' bureaucracy of the Legal Aid Agency (LAA).
MPs GET TO WORK
Young legal aid lawyers have been taking their MPs to work to give them first-hand experience of why comprehensive early legal advice is so vital.
Among those visiting a law centre or legal advice clinic to shadow an early legal advice session have been Richard Burgon, Labour's shadow justice secretary. Wendy Morton, the Ministry of Justice lead on legal aid, has also done so.
Neil Coyle, Labour candidate for Bermondsey and Old Southwark, went to his local law centre. In a YouTube clip for the group Young Legal Aid Lawyers, he explains: 'When my parents split up because of my mum's mental health conditions, the council wanted to take the four of us into care. If it wasn't for legal aid, I don't think dad would have won the case and managed to keep us all together.'
The campaign #TakeYourMPtoWork was devised by YLAL and the All-Party Parliamentary Group on Legal Aid. YLAL asked its 3,500 members to tweet their MPs and dozens signed up from all parties and across England and Wales.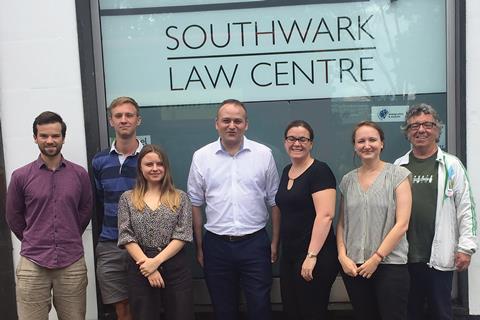 The number of people advised under the early legal advice scheme dropped from 573,737 in 2012/13 to 140,091 in 2017/18.
Ollie Persey, legal aid barrister and YLAL co-chair, says the government has committed to piloting early legal advice in an area of social welfare law. 'Whatever the result of the election, we need the government's legal aid policy to reflect that social welfare problems are complex and often not confined to one area of law' he explains. 'Evidence shows that early legal advice saves money. At present, local authorities and the NHS are left to pick up the pieces when an issue that could be solved by early legal intervention is left to escalate.'
'Culture of refusal'
A meeting to discuss concerns that the LAA has developed a 'culture of refusal' had to be relocated to a lecture theatre because so many practitioners wanted to attend. Birmingham firm Community Law Partnership (CLP), for example, faced seven refusal decisions in the runup to an important housing case which resulted in a successful appeal to the Supreme Court.
Chris Minnoch, LAPG chief executive, points out there is no mention of clients or access to justice in the LAA's stated priorities. It has launched a survey, which closes in mid-November, to gauge practitioners' experience with the LAA and more than 300 have already completed it.
However, an MoJ spokesperson rebuts the criticism. 'We reject any suggestion that there is a culture of refusal at the LAA. Expert caseworkers decide fees against fixed guidelines and make no consideration of the wider budget as part of those decisions.'
The MoJ says its budget will increase by 5% next year and it is in the process of allocating those funds. 'We spent £1.6bn on legal aid last year,' says the spokesperson. 'This is a sixth of our entire budget – and we are also investing up to £5m to develop services so people can resolve their legal issues quickly and easily before they need to go to court.'
The LAA is actively supporting the LAPG's survey, the MoJ adds, and it is 'looking forward to working with them to improve processes once they have shared the final results'.
So, what is the picture at the coalface? Those remaining in the sector are choosing different strategies to cope with the pressures. These range from: staying small and flexible; increasing the proportion of privately funded work to prop up legal work; and buying or merging with other firms to maximise economies of scale.
Beck set up specialist family law firm Beck Fitzgerald with Susan Fitzgerald in London three years ago. She says 'no sensible' person would have set up an access to justice firm against the backdrop of a legal aid system which has so many administrative hurdles and is so badly paid that it is 'soul destroying'.

'Luckily I am not a sensible person,' she adds. 'We can only make it work with privately funded work as seed funding. But, as an access-to-justice firm offering affordable rates to those ineligible for legal aid, there is not much to cross-fertilise it.'
The 15-strong firm has 13 lawyers doing domestic abuse work, and privately and publicly funded Children Act and financial work. 'I wanted to combine providing access to justice with a campaigning arm so we could do the work at the coalface, but also campaign for change at a policy level,' Beck says.
At the other end of the spectrum are firms that see mergers or acquisitions as the way to build the volume required to 'keep the show on the road'.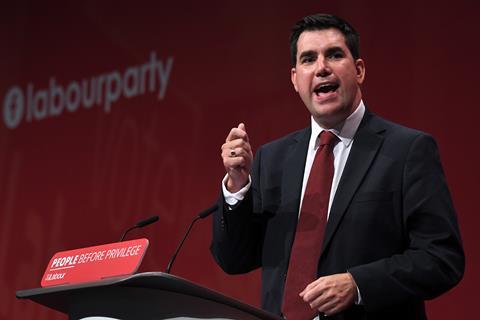 One such merger was prompted by a Gazette article last October. Gerald Shamash, founder of London-based Steel & Shamash, said in an interview that he was 'not averse' to a merger because of the huge pressures on firms. That caught the eye of legal matchmaker Andrew Roberts, a merger broker with Ampersand Legal.
Roberts linked up Shamash with Murphy, then senior partner of Edwards Duthie, and it became clear it was a good match. Eight months later the firms officially merged to create Edwards Duthie Shamash, with 140 staff.
'The bureaucracy of legal aid is a complete nightmare,' says Shamash. 'You have to have volume, the best quality work you can get and the right IT, which costs a lot of money.'
Despite the pressures, he would not stop doing legal aid work. 'I have a commitment – morally, philosophically, politically and socially. It is a service we must provide.'
Edwards Duthie's pedigree goes back more than 120 years. It has always been a 'broad church', says Murphy. 'We did a tally recently and we do 22 different areas of law, which is quite remarkable for a high street firm.'
Just over half the firm's work is legal aid, assisted 'considerably' by the 45% non-legal aid work. 'It is a very rewarding vocation,' he says, referring to a description of legal aid lawyers as the 'Spitfire pilots' of the legal profession because they respond quickly to emergencies: 'We certainly aren't doing it for the money.'
He gives one example from dozens: a case that was due to be heard in early October but there was no available court, which has been put back to April 2020.
'By that time, the case will be a year old,' he says. 'There is no provision in the legal aid system for interim payments, so I am having to subsidise the case because of inefficiencies within the court system. But my client is a family man whose whole reputation, and possibly freedom, is dependent on us doing the best job we can.'
Regarding LAA audits, Murphy says: 'If you have ticked all your boxes on every file but never won a case, you would pass the audit with flying colours. But if you won every case but forgot to tick some boxes along the way you would be criticised. It is an extraordinary mindset. There is no qualitative assessment of the initiative, drive, ability, creativity of the lawyer.'
'There are people who cut corners and are dishonest – that is the leverage they use against reputable firms,' says Shamash. 'But focusing on us because we are bigger firms is really frustrating and demoralising.'
Greg Stewart is director of south-east London firm GT Stewart. It has 170 staff, including 130 fee-earners, and does all areas of legal aid apart from immigration.
'We get audited constantly,' he says. 'As a bigger firm, they can make more money if they can find a box that hasn't been ticked. Even if it makes no difference to the eligibility or the claim they will strike out the payment.'
The MoJ is adamant LAA staff do not get performance-related pay.
He has also worked with merger broker Roberts over the acquisition of a small west London practice where the partners wanted to retire.
Lack of appetite
'There is no appetite within existing firms to buy in,' Stewart explains. 'The state of legal aid is absolutely brutal. We went from a profit margin of 30% 15 years ago to barely 5% now. I made the decision five years ago that either you grow revenue and try and make that 5% worthwhile – we are in confidential talks with another firm at the moment – or you downsize to a very small unit.'
The key, he says, is to run a very tight accountants department because banks dealing with legal aid firms want up-to-the-minute cash projections as they know the sector is teetering on brink of collapse.
While childcare work has been ring-fenced and still pays reasonably, he says crime is 'an utter joke'.
The state of legal aid is brutal. We went from a profit margin of 30% 15 years ago to barely 5% now

Greg Stewart, GT Stewart
But, Stewart says, 'I love the work - it gets you out of bed in the morning. I can see myself doing this for the next 15 years. I just wish the LAA would pay better and let me get on with it.'
Roberts is chair of the Association of Law Firm Merger Advisers (ALFMA), which offers nationwide expertise on M&A and partnership law.
'It's a land-grab – you need to bring in as much work as you can to feed into an efficient machine to make some money out of it. You won't be a millionaire but you can make a decent living.'
He says those in their 40s or 50s do not want to own firms. 'But the new generation of trainees and newly qualifieds are more into the idea of ownership – they think entrepreneurship is cool. Whether those edges get knocked off them, time will tell.'
Trudy McBride is a member of the Law Society Wales Committee and has been a criminal lawyer for the last 40 years, mostly as a sole practitioner. She recently gave up her legal aid practice and works part-time as a self-employed consultant with a large crime practice in Cardiff.
Her decision was driven by the 'over-regulation' of running a legal aid practice. 'I was suffering from ill health,' she says, 'and there was no flexibility in the terms of the contract around police station call-outs, which is prejudicial against sole practitioners.'
At David Gray, legal aid has dropped since LASPO from 80% to 55% of its work.
'THE DEPTH OF THE IMPACT IS STARK'
The recent Commission on Justice in Wales report has been called a 'watershed moment' and Welsh ministers have promised to establish a justice committee after the landmark inquiry concluded the people of Wales are being let down.
The commission's recommendations are far-reaching – Wales should have full control of its justice system, with powers to run policing, prisons and appoint its own judges, and a Nordic-style public defence service, administered by the court, provided almost entirely by private practitioners rather than state-employed lawyers (and free at the point of access). The report looked at the legal aid cuts and their impact on provision. Between 2011/12 and 2018/19, legal aid spending fell from £114m to £80m.
Criminal legal aid spending dropped from £48m to £36m. In 2017/18 there were only 11 practising criminal duty solicitors in Mid Wales. This year, over 60% of the criminal duty solicitors in Mid and West Wales are over 50 (only one is under 35).
Civil and family legal aid spend fell from £65m to £44m over the same period, with the number of civil and family legal aid solicitors dropping by 35%.
Four of the eight legal aid procurement areas have only one housing law legal aid provider . In 2012, 31 providers held a welfare benefits legal aid contract. By August 2018 only three remained, in Cardiff, Newport and Swansea.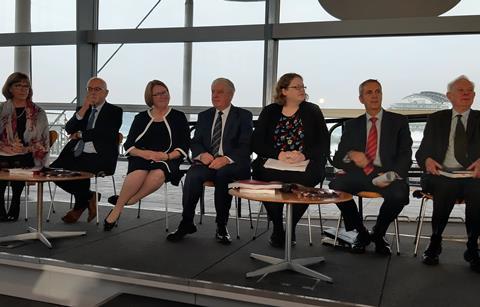 Nerys Llewelyn Jones (pictured, third from right), who founded her niche practice Agri Advisor on her Carmarthenshire farm, was one of the commissioners. 'The depth of the impact is stark,' she says. 'But I was so impressed by the dedication shown by those providing legal aid. My concern is that, if we don't do anything soon, we may end up with more firms stopping or reducing their offerings. I have just spoken to the head of a firm who has made exactly that decision.'
The report's recommendations would mean devolving powers from the Ministry of Justice. But an MoJ spokesman has said that this would be too costly and involve significant duplication.
Some areas still pay, says Thomson, such as childcare where the firm does its own advocacy. Family cases that are in scope tend to be approved. 'Where the culture of refusal comes in is over how we are paid, with nitpicking over a couple of quid here or there on travel costs,' she says. 'It feels like a climate of intolerance with the LAA looking for reasons not to pay us.'
She finds it satisfying introducing efficiencies and being innovative. 'We aren't starving,' she says. 'We employ 80 people and they all get paid. But if it doesn't change, legal aid work will grind to a halt.'
Simon Creighton is a prisons law partner with east London firm Bhatt Murphy. He took a case for the Howard League and Prisoners' Advice Service which succeeded in getting swathes of prison law reinstated in terms of scope. But the refusal to increase fees means the work is increasingly uneconomic. At one point 40% of the firm's work was prison law, but it is now about 10% and he sees a 'draining of knowledge and skill' across the specialism.
Law centres have also seen a 40% fall in funding over the last decade, with their numbers dropping from 56 pre-LASPO to 42, though there are also rare examples of new ones – including Suffolk Law Centre and SpeakEasy Law Centre in Cardiff (the only one in Wales).
At the Labour party conference, shadow justice secretary Richard Burgon promised a £20m fund to create a 'golden era' of law centres, with an extra £18m for 200 new training posts to bring through the next generation of social welfare lawyers.
'We are not holding our breath,' says Julie Bishop, director of the Law Centres Network. 'We seriously welcome Labour's announcement. But the whole legal aid system needs to be redesigned to help the person not the problem. Providing legal aid to delay an eviction without resolving the triggers – whether they are a relationship breakdown, job loss or an issue with universal credit - doesn't provide value for money for the government.'
Generation game
With an ageing population of legal aid lawyers, there is concern that the pressures will put off the next generation from taking the baton.
David Gray has seven trainees. 'We really believe in training,' says Thomson. 'If you identify good people you want them to stay. Also, it is not all doom and gloom. The partners here have a nice lifestyle. With a well-run firm, you can manage, though you have to keep cutting what you do under legal aid.'
Stewart says he is constantly going to farewell parties and sees a 'ghettoisation' of the workplace. While the firm can recruit people in their 20s wanting to work in a 'right-on sector', they move on in their 30s and 40s when they need more financial security.
Lucie Boase, co-chair of Young Legal Aid Lawyers, worked for several years as a paralegal before securing a training contract at Hodge Jones & Allen. She will qualify in 18 months.
Boase only wanted to work in law if she could work in legal aid and nearly gave up because the paralegal roles were so poorly paid and she felt she was stagnating.
She welcomes the creation of the Legal Education Foundation's Justice First Fellowships, which received nearly 200 applications for 18 training contracts and pupillage positions in social welfare law, including at law centres.
'The work is challenging, often with extremely vulnerable clients in desperate situations, and it can be hard not to let that affect you,' she says.
'But it is worth it. Working in legal aid gives you an unparalleled opportunity to make a real difference to the lives of ordinary people and use the law to effect change. Not many of the people I studied with on my law conversion and LPC could say the same.'
Grania Langdon-Down is a freelance journalist