Counsellor' page – a section where a panel of 20-plus lawyers could use their insight and experience to answer questions about legal careers. Many readers asked the sort of questions that our editors expected when the section was planned – returning to practice after a long career break, changing specialism, how to make partner and so on.
What was not anticipated were the many questions from students who had yet to enter the legal profession. Alternative entry points and routes to qualification, such as apprenticeships, and a lack of clarity over the introduction of the Solicitors Qualifying Examination (SQE) have clearly confused aspiring lawyers.
Add to that a chorus of voices warning that advances in technology are changing both the profession and the skills lawyers must be trained in to thrive, and you have a training and education landscape that is difficult to read for trainers and trainees alike.
Computing the future
At the end of 2017, 40 of the top-100 law firms were reported to be using artificial intelligence (AI) systems to automate aspects of M&A due diligence, e-discovery and legal research, and predict case outcomes.
Although the current phase of interest in AI began more than quarter of a century ago, its use in the legal sector remains in its infancy – meaning the potential for expanding its scope is enormous. How should legal education and training respond to that challenge? Many lawyers declare they chose their profession because they preferred words to numbers. Must their successors now learn computer coding and gain an easy facility with the spreadsheet information to which AI downloads results?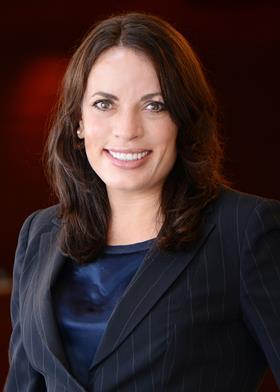 'With the legal innovation age upon us, the concept of "lawyering" is being reframed,' says Kathryn DeBord, chief innovation officer at international firm Bryan Cave. 'As the concept of legal service delivery is undergoing this transformation, law schools in the US are augmenting their curriculum.'
DeBord notes the foundation of the Center for Legal Services Innovation (LegalRnD) at Michigan State University, which 'covers the gamut from legal tech and operations, to design thinking, to innovative access to justice models'. The course is oversubscribed. At the University of Colorado, she adds, students can join a 'Tech Lawyer Accelerator "boot camp".' The University of Indiana Law School uses a similar model to Colorado.
At Stanford, one project creates 'spaces to ideate what comes next', DeBord adds. Stanford Law's CodeX is focused on researching and developing technology-enabled legal analysis, and in addition to teaching legal technology, AI and other tech-based legal courses, it holds an annual Future Law conference that is a prestigious gathering of legal innovation thought-leaders. Duke Law School now has a 'Tech Lab' that serves as an incubator for legal technology that, 'brings together investors, consumers and technologists to ideate and develop legal technology'.
Law schools in the UK are seen to be trailing on this front, although it is on their radar. Jenny Chapman, deputy dean at Nottingham Law School, says the school is 'looking at further enhancing digital skills'.
Meanwhile, progress in the US continues apace, as DeBord relates: 'Legal innovation educators announced earlier this month the formation of the Institute for the Future of Law Practice, [focused on creating] a new curriculum for students at Northwestern and Colorado Law Schools to teach their law students new approaches to legal service delivery by leveraging data, process, project management and technology.'
Exam hall
Students' nickname for the one-time College of Law used to be 'The College of Knowledge'. The institutions offering necessary pre-qualification courses now number many more – the resonance among qualified lawyers for any nicknames they have is less widespread.
But at one level, the experience of solicitors may become more uniform with the introduction of the SQE. Often styled 'the legal super-exam', it is set to replace the Qualifying Law Degree (QLD), Graduate Diploma in Law (GDL) and Common Professional Examination (CPE) in late-2020.
The SRA proposes that students who start a QLD or equivalent (GDL/CPE) before the SQE is introduced will have a choice about whether to qualify under the old or new systems for a number of years after the SQE comes in.
The SQE continues to be prove highly controversial. Higher education institutions and law teachers are unhappy about the lack of detail and the fact SQE has not been fully tested or evaluated. As the Association of Law Teachers (ALT) put it when responding to the SRA's application to the Legal Services Board (LSB), which must agree or reject the changes: 'We do not yet know how it would be administered and run or exactly what format it would take.'
In a joint letter, the ALT, the Committee of Heads of University Law Schools, the Society of Legal Scholars and the Socio-Legal Studies Association criticised the SRA's proposal that a degree in law, or a conversion course, would not be required in order to take the SQE.
The organisations said that this 'contrasts with the position in virtually every country in the world', adding: 'It is our view that it is wholly implausible that SQE1 [part one of the qualification's two stages], as proposed, can provide anything like the same level of assurance of the knowledge of the foundation subjects and analytical legal skills.'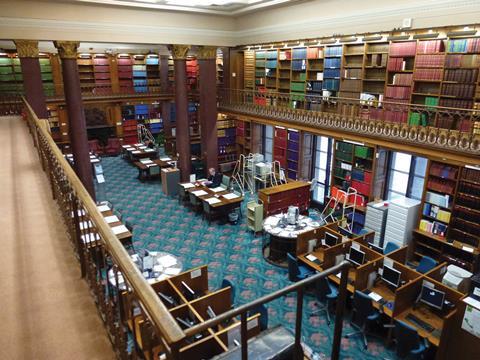 Perhaps reflecting such doubts, on 8 February the LSB delayed its decision by three months – a move that SQE sceptics have mixed feelings about. On the one hand, they welcome the fact that the LSB's decision reflects the caution they urged. On the other, the delay further reduces the time for education institutions to prepare for the change through course design if the 2020 deadline is to be met.
The SQE is hardly the only disruption legal education faces. Two government reviews may change undergraduate learning, and junior lawyers have strong views on the potential impact on law degrees.
The first is a consultation, announced by universities minister Jo Johnson in December 2017, which proposes two-year undergraduate degrees. It is claimed this could save students more than £25,000 in tuition fees, housing costs and student loan interest.
The Law Society's Junior Lawyers Division (JLD) has strong reservations. Students, the JLD points out, have a strong advantage applying for training contracts if they have been able to complete holiday placement schemes at law firms or in-house. If law undergraduates on two-year schemes have that time taken up by an extra term's study each year, they may not have the opportunity to do this.
A 20% discount on the total cost of an undergraduate degree, the JLD added, would not necessarily be enough of an incentive for students to study for two years rather than three: 'Many of those that we spoke to asked why the proposed reduction was not a third as opposed to 20%, and we would welcome clarification on that point before expressing a view on the appropriate level of discount.'
Before the consultation period had ended, a second higher education review was announced by prime minister Theresa May. The review of post-18 education will look at how students and graduates contribute to the cost of their studies, and will consider whether the cost and utility of different subjects should be reflected in the amounts students are charged. The ultimate outcome will therefore affect the amount of student debt graduates have accumulated prior to post-graduate education and training, and whether law degrees cost more or less than other subjects.
Fundamental things apply
For all the uncertainty in finance, qualification, and changes arising from technology, law schools are not moving too far from certain key fundamentals. At Nottingham, Chapman notes, the 'skills set that will enable [our students] to excel in the professions' is still centred on 'mooting, professional advice, negotiation and problem solving'.
In reviewing its three-year degree, Nottingham's focus is on the elements the JLD is concerned could be lost in a move to two-year degrees. 'We have designed our courses to create flexible pathways within the curriculum to allow students time in professional practice, to study or work abroad, or to work in our legal advice centre,' Chapman says.
While England and Wales law schools may not be following too close behind US schools on technology content, pro bono advice projects increasingly reflect the US, where supervised pro bono work has long been part of the student experience.
To this end, Nottingham set up a unique teaching law firm – Nottingham Law School Legal Advice Centre – in 2015. Chapman explains: 'The centre is a fully SRA-regulated alternative business structure which enables us to run a teaching law firm within the law school. This has provided our students with rich and career-enhancing learning opportunities while also providing support to individuals, community groups, the business community, charities and local organisations.
'The centre has enabled us to develop new ways of working with students and clients to deliver access to justice and support to the community. Overseas placements, internships and international pro bono opportunities are also facilitated by the centre.'
As a closing thought, Bryan Cave's DeBord notes that legal education may be expected to provide more skills recognised outside the legal profession. Her firm asked 33 students from the Michigan technology course what had attracted them to the training, as it is not compulsory.
'On the most conservative end of the spectrum, the students anticipated that they would need legal tech skills now more than ever once they entered law firm practice,' DeBord notes. 'They also understood that technology proliferation… necessarily means that the nature of the practice of law will look vastly different 10 years from now than it does today.
'But interestingly,' she adds, 'they also cited their interest in keeping their options open in terms of how they would use their legal degree, and, potentially pivot into one of the many new hybrid legal tech careers that will increasingly be available to them.'