Recognised for their black silk and cotton damask base, and heavy gold embroidery, the lord chancellor's ceremonial robes are reckoned to date from the late-16th century. So declares the website of proud Suffolk manufacturer Humphries Weaving.
Whether those robes are drip-dry and sport Velcro hems is unclear. If not, perhaps this ought to be considered, as David Lidington is the fourth lord chancellor (and justice secretary) in just over two years. As Gazette columnist Joshua Rozenberg observed, 'it used to be a job you did for a decade'.
Our initial take on the appointment chimed with that of the Daily Mirror: 'Who on earth is David Lidington?'
The Labour newspaper can be forgiven its little jibe. For someone who entered parliament in 1992 and can boast several years of ministerial experience, Lidington is known for his low profile (if that is not a contradiction in terms).
A search of Politics Home, the most read specialist political news source in parliament, yielded just 18 citations in 2017.
So what does the profession need to know?
First, Lidington is not a lawyer – and it now seems unrealistic to suppose that this will ever again be an advantage while the post is so constituted. 'Those days have gone,' Rozenberg tweeted.
Second, to state the obvious, he is neither Liz Truss (always improbable) nor Chris Grayling (inconceivable), which may explain why the appointment was greeted with relief and, in some influential quarters, cautious approval.
Truss will rightly be proud of her achievement in becoming the first female lord chancellor in the thousand-year history of the role (discounting Eleanor of Provence in 1253, apparently). But notwithstanding the sulphurous whiff of sexism on her appointment, she appeared uncomfortable in the role. A woeful performance before the Commons justice select committee at the outset of her 11-month tenure hardly convinced the detractors.
The role played by the lord chancellor… is fundamental to our constitutional arrangements.

Andrew Langdon QC
What seems to have doomed (and demoted) Truss, of course, was her limp defence of a judiciary dubbed 'enemies of the people' by the right-wing press over the article 50 judgment. Her penance is exile from the full cabinet, as chief secretary to the Treasury.
Reading between the lines of an otherwise boilerplate statement on his appointment, Lidington has clearly learnt her lesson. 'I am pleased and honoured to have been appointed as lord chancellor and secretary of state for justice,' he said.
'Together with my ministerial team, I look forward to working with the hardworking and dedicated staff in our prisons and probation services, in our courts and tribunals and with people right across the justice system.
'Democracy and freedom are built on the rule of law, and are protected by a strong and independent judiciary. I look forward to taking my oath as lord chancellor, and to working with the lord chief justice and his fellow judges in the months ahead, to ensure that justice is fairly administered and robustly defended.'
In a message of congratulations, Law Society president Robert Bourns said: 'The UK has a long and distinguished history as a nation governed by the rule of law, and the lord chancellor has a vital duty in upholding this. David Lidington takes on this important role at a time which holds both huge opportunities and huge challenges for the 380,000 people working across our legal sector.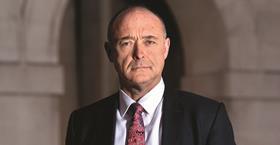 'The Law Society has always enjoyed a robust and constructive relationship with previous lord chancellors, and we sincerely hope that we can build the same open and honest relationship with [him].'
Bar chair Andrew Langdon QC echoed this collegiate tone, stressing: 'The role played by the lord chancellor in upholding the rule of law and defending the independence of our judiciary is fundamental to our constitutional arrangements.
'I look forward to working with the lord chancellor to improve the quality and efficiency of our system of justice and to promote our legal services sector and judiciary, whose excellence are renowned globally.'
In fact, it would be unfair to level a charge of simple political expediency at Lidington as he seeks to disassociate himself from his predecessor. In defending the judiciary, he has form.
Career
David Lidington CBE PC
MP for Aylesbury 1992-
In government: 2010-2017
Lord chancellor and secretary of state for justice, June 2017-
Lord president of Council and leader of the Commons, July 2016 - June 2017
Europe minister, Foreign & Commonwealth Office, May 2010 - July 2016
Opposition roles: 1999-2010
Shadow minister (foreign and commonwealth affairs)
Shadow secretary of state for Northern Ireland
Shadow minister (food, farming and environment)
Shadow secretary of state for environment, food and rural affairs
Shadow financial secretary
Shadow spokesperson (home affairs)
Outside parliament
Employed by BP and Rio Tinto – Zinc Corporation before spending three years as special adviser to Douglas Hurd in the Home Office and Foreign Office
Education
Sidney Sussex College, Cambridge (history)
Haberdashers' Aske's Boys' School
Last December, as leader of the Commons, Lidington rejected a Tory MP's call for parliament to approve judicial appointments, stating: 'I hope that we don't go down the route in this country where political considerations play a part in the appointment of judges.
'And, of course, our current system does depend on a balance, embodied in numerous conventions over the years rather than written into law, that parliament, government, respect each other's place in our constitutional settlement and I hope very much that that will always continue to be the case.'
As a noted Europhile, Lidington backed John Major during the bitter battles over his signing of the Maastricht Treaty in the early 1990s. His appointment as Europe minister in 2010 was interpreted as an attempt by the then PM David Cameron to appease pro-Brussels Liberal Democrats in the coalition government of the time.
Sticking it out to become the longest-serving Europe minister, Lidington was no stranger to the Law Society and its Brussels office, attending events and the occasional roundtable. One insider recalls a person 'who enjoyed debating the merits of alternative viewpoints', suggesting a welcome dearth of doctrinaire certitude.
Indeed, Lidington's intellect is said to be keen, as befits an Oxbridge history graduate who took as the subject of his PhD thesis 'the enforcement of the penal statutes at the court of the Exchequer c.1558-c.1576'.
'If brains count for anything, Aylesbury MP David Lidington should be prime minister,' his local paper The Bucks Herald breathlessly reported in 2002. This came after he captained his side to victory in the grand final of University Challenge Reunited.
This 'egghead Tory' had previously led his team from Sidney Sussex College, Cambridge, to win the upmarket quiz show back in 1979.
Lidington may be low-key, but his installation at Petty France is not wholly without controversy. He was given a CBE in Cameron's heavily criticised resignation honours list. And he continues occasionally to be reminded of the expenses scandal, though as an MP he is hardly alone in that. In May 2009 it was revealed that he had claimed £1,300 on expenses for dry cleaning. He also claimed for toothpaste, shower gel, body spray and vitamin supplements on his second home allowance. Lidington repaid the claims for the toiletries, saying: 'I accept that many people would see them as over-generous.'
More pertinently in the context of the lord chancellorship is Lidington's voting record – and in particular his commitment to human rights.
Affable he may be; liberal? Not quite so much.
The Independent was one of various media to note that Lidington has consistently opposed LGBT rights, including gay marriage and has voted in favour of repealing the Human Rights Act.
He was one of 47 MPs to vote against the civil partnerships bill in 2004, for which other MPs who opposed gay marriage for religious reasons voted in favour.
According to the website, They Work For You, Lidington twice voted against allowing same-sex couples to marry in 2013.
He also voted against an amendment to the Adoption and Children Bill to allow same-sex couples to adopt children.
An Anglican, he told The Bucks Herald, that the purpose of marriage was 'not only to provide mutual love and commitment but also for the procreation and care of children'.
Between 1998 and 1999, he also voted three times against reducing the age of consent for gay sex from 18 to 16 to bring it in line with the law for heterosexual sex.
Lidington also voted to maintain a 'ban on the promotion of homosexuality in schools' – not teaching children that some people are gay.
On other matters of equality, Lidington voted against making it illegal to discriminate on the basis of caste.
He also voted to remove the duty on the Equality and Human Rights Commission to work to support the development of a society where people's ability to achieve their potential is not limited by prejudice or discrimination.
Defenders of the Human Rights Act will be concerned that Lidington voted in favour of repealing it just last year. He also voted in favour of restricting the scope of legal aid and limiting fees paid to solicitors in no-win, no-fee cases.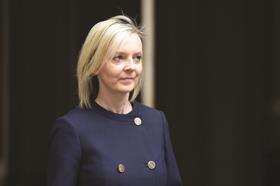 The evidence of his predilections on human rights and access to justice is not conclusive, however.
In late-2015, as Europe minister, he wrote a blog for International Human Rights Day in which he described access to justice for all as 'an issue I care strongly about'.
He wrote: 'Governments have a right and a responsibility to protect their people from threats and crime. But how they go about this will determine their real success in providing security for their citizens.
'A state which respects the rights of its citizens and fosters an independent judiciary and equality before the law, will be safer, more orderly and more prosperous. For this reason, strengthening the rule of law and access to justice is – and will remain – central to our work around the world.'
Whether what is good for Russia and Azerbaijan is good for England and Wales we shall soon discover. Assuming, of course, that Theresa May's coalition of convenience stays the course.
So what should Lidington do first? The Association of Personal Injury Lawyers offers its own take here.
Also worth noting is a thoughtful piece from Tory insider Will Heaven, speechwriter to Michael Gove and Liz Truss at the MoJ and managing editor of conservative weekly The Spectator.
'Love bomb the judges, butter them up and flatter them,' he says, reflecting on where Truss went wrong. 'When it comes to reform, they will be more willing to cooperate. Michael Gove did this very well, playing them like fiddles.'
Second, he says, sort out our chaotic prison system, where Truss at least began to attempt serious reform. And the top priority should be rehabilitation, he adds, given the appallingly high recidivism rate.
That will also mean addressing Chris Grayling's lamentable reforms of probation which (though Heaven does not say this) the chief inspector of probation concluded have actually left the public more at risk. That is one egregious legacy of Grayling's tenure that Gove did not have time to address.
'David Lidington is about to discover what sort of hospital pass he has just caught,' Heaven concludes.
And who would disagree?
Twitter reacts
Honoured & delighted to be appointed Lord Chancellor & SofS Justice.

— David Lidington (@DLidington) 11 June 2017
Congratulations David. I know that all who have , or may, serve on the Justice Committee look forward to working with you @CommonsJustice

— Bob Neil (@neil_bob) 11 June 2017
This strikes me as a very promising appointment. Very good to have a lord chancellor with a sense of history. Hope he'll stay the course.

— Joshua Rozenberg (@JoshuaRozenberg)11 June 2017
Lidington: professes belief in Rule of Law, PhD in legal history, competent minister, sane on Brexit complexity. Good start for MoJ.

— David Allen Green (@davidallengreen)6 June 2017
The new Justice Secretary David Lidington opposes gay rights and wants to scrap Human Rights Act http://trib.al/pyImcie

— i newspaper (@theipaper) 11 June 2017
That noise you hear is a host of lawyers googling 'David Lidington'. This is followed by a heavy sigh.

— Nearly Legal (@nearlylegal)11 June 2017
David Lidington is the new justice secretary? Yet another one with zero legal skills or experience. #reshuffle

— Heather Reilly (@LeftieLawyer)11 June 2017
David Lidington is the fifth Justice Secretary in 5 years after Clarke, Grayling, Gove & Truss. Shows what a challenging brief it is.

— Danny Shaw (@DannyShawBBC)11 June 2017
Tweets