The first ever Solicitors Qualifying Examination (SQE) is upon us - the biggest change in legal education for three decades. That means many of the candidates who sit the SQE1 assessment this month would not have even been born when the Legal Practice Course (LPC) was introduced back in 1993.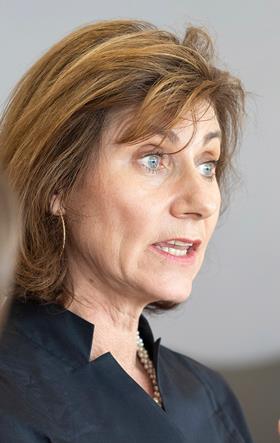 More than a thousand people, across the UK and 47 other countries, have signed up to take this first SQE 1 sitting. The 10-hour assessment tests practical legal knowledge through 360 questions – each one written and reviewed by a solicitor. Those who pass can then go on to attempt SQE2, which tests practical legal skills.
The switch from exams offered by different organisations to the same, rigorous assessment for all candidates should help reinforce confidence in the profession. Whether you're an employer, candidate or member of the public, you can be sure that those who pass the SQE must have met the same high standard.
Fairness and accessibility
The SQE is not just about high standards, but also fairness and accessibility. I have written before in the Gazette about how it should give everyone a fairer shot at qualifying, with more scope to earn-as-you-learn and more affordable training routes.
Of course accessibility is also about making sure everyone has the same opportunity to take the SQE and perform to the best of their ability. For many people, this means providing reasonable adjustments to make sure they are not disadvantaged when taking the assessment.
To make sure we get this right, we have been working - and will continue to work - closely with disabled people and disability groups. Their input has been an essential part of the process.
Providing reasonable adjustments
Because everyone's needs are different the core of our approach is assessing applications on a case-by-case basis, working with our assessment provider Kaplan. This is so we can provide tailored support for individuals that is reasonable and appropriate for the specific tests used in the SQE.
People have fed back that this is a sensible approach, but said a list of illustrative examples of the types of adjustments available would be useful. So we have done that – listing a range of adjustments, such as allowing more time for the assessment, additional breaks to rest or for refreshment, a suitable chair with back support, a reader, or a separate room where appropriate. Adjustments are not just linked to disability - you may be eligible, for example, if you are pregnant or have a temporary medical condition.
We have responded to the requests to provide guidance on the type of supporting evidence that may support an application. And we have made sure that every candidate requesting reasonable adjustments has a dedicated member of the Kaplan team to guide them through the process.
The option to use assistive technology is also important. Some types of technology are already integrated at our Pearson VUE test centres, such as providing adjustable fonts, magnification software, and contrast/colour adaptations. There are many different types of software which candidates use these days, and we encourage applicants to let us know what works best for them so we can find a solution that works.
We are working to expand the options available as requests come in, for example in response to feedback we looked at screen reading software. One of the most commonly used packages, JAWS, will now be available for the candidates who require it.
We are continuing to work with candidates and stakeholders to understand what other types of technology could be useful or are becoming available, and how best to implement them for the SQE. Keep an eye on the SQE website for updates.
Experience so far
The initial feedback we have had from candidates on the process of applying for reasonable adjustments has been positive.
Around one in 12 candidates for the first SQE1 assessment applied for a reasonable adjustment. Some requests are quite straightforward - for instance, candidates with dyslexia who have requested extra time. For most straightforward applications, decisions on the reasonable adjustments were made within five days of a complete application being received.
Others are more complex and require a package of reasonable adjustments and support. We work closely with the candidate to make sure we fully understand what their needs are and what is reasonable.
We will be getting feedback from candidates to see how reasonable adjustments have worked in practice and will continue to work with disabled people and representative groups to see how we can develop our approach to reasonable adjustments.
Encouraging early applications
Even if you are not planning on taking an SQE assessment soon, we would encourage you to register and make an early request for reasonable adjustments. Information is available on the SQE website to help you through this process.
You can do this without incurring a fee or committing to a particular assessment date. We know preparation for these assessments can be stressful and knowing the adjustments which will be in place for you as early as possible could help to reduce some of the anxiety. It also enables candidates to see whether the same adjustments could be put in place for practice assessments included in their SQE prep courses if appropriate.
I believe passionately that the SQE is for everyone and nobody should be disadvantaged when taking the SQE. All applications for adjustments are welcome, and we will do all we reasonably can to make that process as smooth as possible.
Making sure that all candidates have a fair chance to pass the SQE is not only the right thing to do, but important for the future of the legal profession. A diverse profession that reflects the communities it serves and attracts the best talent from every background will be a stronger profession.
Julie Brannan, is director of education and training at the SRA