Brexit-driven British invasion of Ireland's legal market has failed to materialise. Shortly after the UK's June 2016 vote to leave the EU, large numbers of England and Wales-based solicitors, led by Freshfields Bruckhaus Deringer, began registering with the Law Society of Ireland.
The move prompted speculation that firms were planning to decamp to Ireland to remain in the EU, as many of their clients would continue to do business in the bloc. However, the latest figures show that the rate at which UK lawyers are seeking entry to the Irish roll of solicitors is slowing.
According to the Law Society of Ireland, four UK practitioners had registered by 12 January in 2018. In 2017, 547 were admitted to the roll; there were 806 in 2016, bringing the total to 1,357. While there are no official figures, it is understood that fewer than one in five of those registering has taken out the practising certificates they need to set up shop in Ireland.
Mickaël Laurans, head of international at the Law Society of England and Wales, commented: 'Some of our members have indeed looked at dual qualification to hedge some of the uncertainties around Brexit. This is either to retain an EU title for their EU competition, trade or IP practice – as in the Irish example – or to secure permanent establishment in the jurisdiction in which they are already based, for example in Belgium, France or Greece. The international team at the Law Society of England and Wales is available to provide information to individual members and firms reviewing their options.'
Freshfields has 117 solicitors on the Irish roll. However, senior partner Edward Braham told Ireland's Law Society Gazette in late 2016 that the firm had no intention of opening a branch in Dublin. Eversheds, responsible for the second biggest share of the total, with 86, has had an office in Ireland for more than a decade.
Law Society of Ireland director general, Ken Murphy, confirmed that UK solicitors are registering in the republic to maintain their status as EU lawyers. In an update in the Irish Gazette, he states that his organisation believes that it is mainly practitioners in EU competition law and trade that are registering. 'Their future-status concerns relate to such issues as rights of audience in the EU courts and, in particular, the entitlement of their client to legal privilege in EU investigations,' he says. Local lawyers agree that maintaining those rights and protections is the key benefit of registering in Ireland.
Nevertheless, they are seeing some interesting trends. Alice Whittaker, partner with Dublin commercial firm Philip Lee Solicitors, which employs about 100 lawyers and is hiring more, says that the business is noticing a growing number of responses from UK-based solicitors when it advertises positions.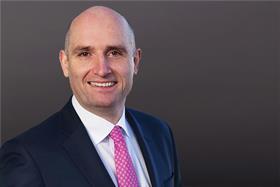 With corporate clients, it will be a question of advising them whether or not English law is the better governing law post-Brexit, or whether they can use the experience and talent that you have in Ireland

– Barry Devereux, McCann FitzGerald
'It's definitely strong enough to be called a trend,' she says of the level of UK interest. Many, but not all, prospective applicants are either Irish or have an Irish connection. Whittaker welcomes the development. It opens a pool of talent to the firm, as the jobseekers have experience in the fields in which it is seeking to grow, such as EU, procurement, and competition law.
Some firms have opened bases in Dublin. Simmons & Simmons has an office in the city, primarily because of the heavy concentration of investment funds in the Irish capital. Pinsent Masons attracted much attention last June when it opened a branch in Ireland. But while Brexit was a factor, the practice said that the presence of global technology and financial services businesses meant that the country had been on its radar for some time.
US firm Dechert's Dublin office recently began hiring trainees to support its growth plans. Managing partner Declan O'Sullivan explained that the market in Ireland performs well above average because several key industries need high levels of legal support. Dechert focuses on technology and funds, but is not ruling out moves into other sectors.
Dublin lawyers point out that the arrival of UK and international firms in the city is no novelty. 'There has always been a stream of new entrants, and certainly Brexit has accelerated that,' says Michael Jackson, managing partner of leading commercial firm Matheson.
The businesses attracting overseas players to Ireland are mostly finance and technology. Irish firms – particularly the large commercial practices – also focus on these industries. Big IT names including Google, Facebook and Microsoft have their European HQs in Dublin, while Apple has its base in Cork, Ireland's second city.
Barry Devereux, managing partner of McCann FitzGerald, one of Ireland's 'big six' firms, notes that investment funds are managing almost $4tn out of the country, generating heavy demand for legal services. 'We are competing against Luxembourg and Brexit has caused UK asset managers to look at their options,' he says, adding that some of these could move to Dublin.
Ireland's biggest practice, Arthur Cox, recently doubled the size of its funds group, recruiting Tara O'Reilly, Cormac Commins and Ian Dillon from rival solicitors William Fry. Arthur Cox managing partner, Brian O'Gorman, says: 'Funds are one of the great success stories of the Irish economy, along with pharma and technology, and we are very committed to this area,' he says.
In the tech sector, solicitors are focused on the EU's new General Data Protection Regulation which requires businesses to have practices and procedures to protect all personal information they hold by 25 May.
'There is an explosion, really, in the need for data lawyers,' Devereux confirms. 'We have seen some leaving for good-paying jobs with the Googles and Facebooks of this world.' Other firms agree that the new regulations are fuelling demand for advice.
Regulation generally is a growth area. Lawyers are noticing that bodies charged with enforcing rules governing such things as competition and financial services are more interventionist, boosting demand for advice.
'There has definitely been an increase in regulatory raid activity or inspections and people dealing more frequently in this area from regulatory bodies,' Jackson says. O'Gorman too confirms that Arthur Cox is increasing investment here.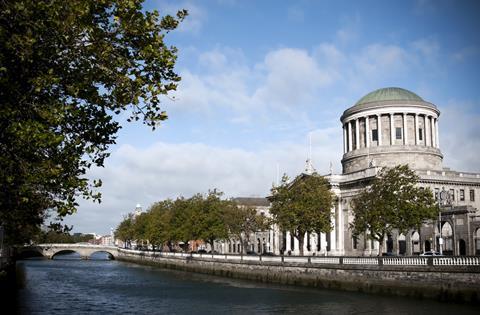 Aside from this, Whittaker says that the sector's mainstays of financial services, mergers and acquisitions, construction and property, and litigation continue to generate work. Construction and property suffered during Ireland's recession, which began a decade ago and lasted for five years. She points out that insolvency and restructuring specialists were busy during that time, but activity on those fronts has now slowed.
A housing shortage, combined with sustained demand for offices and industrial buildings, means that anyone specialising in property, construction, planning and environment, should be busy in 2018. Devereux says that the Irish banks and a raft of alternative finance providers are gearing up to lend for residential, commercial and industrial building.
While the Irish recovery has gained momentum, solicitors say that 2017 was 'solid but not spectacular'. Brexit and Donald Trump's election left a cloud of uncertainty over Ireland, although this cleared as business adjusted to the new environment.
Large firms such as Matheson and Arthur Cox saw mergers and acquisitions slowing in early 2017 but speeding up to what O'Gorman describes as a frenzy in the closing months. Last year, 72 such transactions were notified to the country's Competition and Consumer Protection Commission, a slight increase on the 67 notified in 2016.
Views are mixed on the rate at which deals will be done this year. Jackson says that there is activity, but much of it is internationally driven, some involving local subsidiaries of multinationals joining forces following deals done by their parents. His Matheson colleague Robert O'Shea, partner and head of corporate and commercial, believes Trump's tax reforms will free up capital in the US. 'From an Irish and European perspective that should be good news as companies are going to use that liquidity for mergers and acquisitions,' he says.
Devereux observes that M&A lawyers have been busier, but notes that there are 'some good deals' being done.
The role that Ireland's tax regime and its 12.5% charge on corporate profits play in luring investment make this an important practice area. O'Shea says that Matheson is seeing plenty of activity here.
'It's not just in the US that the tax reform debate is live,' he points out. 'There is movement at European level towards tax harmonisation and the Organisation for Economic Co-operation and Development's recommendations on base erosion and profit shifting continue to be a live topic.'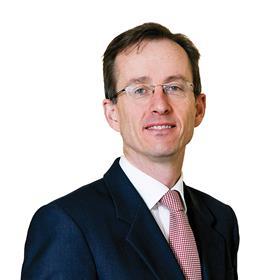 Funds are one of the great success stories of the Irish economy, along with pharma and technology, and we are very committed to this area.

- Brian O'Gorman, Arthur Cox
With this and the EU ruling on Apple's Irish tax arrangements in mind, Ireland's government is looking at changing its rules on control of foreign companies. One question is whether it follows the UK approach or takes a different position. That is something practitioners believe lawmakers will thrash out over the coming year.
In a move backed by the Department of Justice, Ireland hopes to cash in on its status as a common law country and position itself as a jurisdiction for international trade and transactions post-Brexit. However, solicitors stress that it will not be competing with the UK. Jackson argues that the question is really whether Brexit will spark an increase in activity under Irish law. 'To a certain extent the answer to that has to be yes, but it will depend on whether there is a hard or soft Brexit,' he says.
'Then it becomes a question of what activity could be taking place in Ireland and what the nature of that activity will be and what legal work would be involved in it.'
Devereux agrees that there is little point in bidding to rival Britain. 'English law has been the dominant law for international transactions and trade,' he says. 'Once Brexit comes, they are not going to meekly say we are going to resile from this and go away.
'With corporate clients, it will be a question of advising them whether or not English law is the better governing law post-Brexit, or whether they can use the experience and talent that you have in Ireland.'
Nevertheless, he indicates that Irish solicitors could actively chase some of this work. 'The short answer is that there will be opportunities and Ireland will not simply be sitting back hoping that some of these come our way,' he says.
Barry O'Halloran is a senior business reporter with The Irish Times newspaper.