Most lawyers now accept the importance of online promotion, but how do they know if their efforts are effective? Emma Maule finds out.
The legal community has responded to exhortations to promote itself online using websites, blogs, social media channels and digital marketing. These are time-consuming additional tasks for hard-pressed practitioners to take on. Short of a queue of clients declaring they will instruct you because they liked your last tweet, how do lawyers know if their efforts are effective?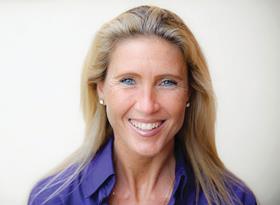 The case for lawyers taking their online impact seriously is confidently made. For Peter Wright, lawyer and managing director of Digital Law UK, social media is 'an effective tool to tell people what you do'. As a frequent speaker at conferences and events, he notes that it allows you to give people 'a flavour of your work, interests and insight, which just can't be gleaned from a website'.
Chrissie Lightfoot, futurologist and author of The Naked Lawyer, says that, for her, social media is excellent for winning business and as a soft marketing method: 'By sharing information of interest to your community and following, it keeps your personal brand out there.'
But how do you define success? There are now tried and tested ways to measure online efforts against goals, and to fine-tune a strategy according to what those measures show.
Why measure?
Examining online presence in order to improve it should lead to better exposure of a firm's products and services, improved access to influencers, and an increased understanding of customers and clients. Using data also allows firms or lawyers to share their expertise, build relationships with stakeholders and increase their search ranking, all of which will contribute to gaining new business.
For law firms, having an understanding of who is looking at their content and how they can help engage with their audience to turn them into paying clients is vital. Sean Graham, head of marketing at law firm Seddons, says that measuring online activity 'allows you to gain a clear view of your digital footprint. Your online presence is your shop window and, with a bit of investigative knowledge, will give clear insights into consumer habits'.
He explains that, even when consumers know the URL of a firm's website, most will search for the name in Google then expect to navigate to the fourth listing down, ignoring the paid listings. 'This is where search engine optimisation [SEO] is vital,' he says. 'If your website does not come high enough in the search rankings, consumers will quickly go somewhere else. Therefore, it's hugely important to pay attention to SEO and also to have a digital strategy in place.'
Kevin Poulter, social media commentator and employment partner at Child & Child, says that firms also need to pay close attention to their social media channels. 'You can find out more about a business by looking at its last five social media posts than by trawling through its website,' he adds.
When sharing expertise, firms will want to see which piece of content resonates most with their audience. This can be measured directly through the various social media platforms – pretty much every channel provides at least some basic analytics on who clicked on or shared content.
To delve further still, there is an array of social media management tools (see box, p24). These provide analytics on content performance and audience demographics, ranging from gender to education, to size of firm and salary. For corporate websites it is essential to ensure that Google Analytics is 'hooked up'. The service is free for up to five million impressions per month (more than enough for 99% of businesses). This software, connected to a website via a piece of tracking code, collects reams of data that can be interrogated to inform better business decisions.
It is based around a framework of ABC (acquisition, behaviour, conversion).
Acquisition: how do you acquire users? How many? From where?
Behaviour: how do users behave on your site?
Conversion: do users take a desired action on the site?
Looking at answers to these questions will help law firms understand whether their site is functioning in the most desirable way.
Measure for measure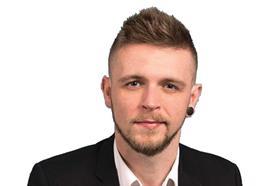 While the many different metrics can cause confusion, there are 10 or so that are worth focusing on.
Social media
Impressions – the potential number of people who saw the post.
Engagement rate – the average number of people who interacted with a post (clicks, likes, shares).
Amplification – the number of people who shared or retweeted the post.
Sentiment – the emotion behind a mention on social media. Measures the tone of the conversation — is the person happy, annoyed, angry?
Measuring impressions will give you an idea of your post's reach – that is to say, how many people potentially saw it (the number is potential rather than actual because it measures how many timelines the post was delivered to, rather than whether the owners of those timelines actually saw it). Arguably a more important measure is engagement rate, as this shows how many people were interested enough by your post to engage with it. This includes by clicking it, liking it or sharing it. Better than engagement, amplification is when people are so moved by your post that they share it with their own networks.
Websites
Page views – number of pages viewed or clicked on the site.
Unique visitors/users – number of individuals requesting pages from the website.
Bounce rate – percentage of visitors to a particular website who navigate away from the site after viewing only one page.
Referrals – visitors to your site that come from direct links on other websites rather than directly to your site or from searches.
Conversion rate – percentage of users who take a desired action, which is most usually buying something, but can also include completing an online form.
Sean Graham (pictured), head of marketing at law firm Seddons, identifies bounce rate and time on page as being particularly useful. 'Bounce rate shows if your audience are finding what they're looking for on the first page and whether you are cross-selling enough between different departments and content. If they are bouncing off the homepage, you are doing something wrong. If they bounce off an article or people page, this gives you more opportunity to cross-sell. Average time on page is a great metric to use when reporting – this shows the average time a user will spend on any given page. So if you know that an article takes roughly three minutes to read, but people are dropping off after only a minute, then you may want to revisit the content on that page.'
Emphasising how crucial UX is, he says: '[This] is more important than the impression the client gets when they walk through your front door, as 99% will have looked at your website before they even consider setting up a meeting. If law firms can't demonstrate their expertise and knowledge, and who their lawyers are, it's unlikely that people will choose to use that firm.'
While measuring such presence is vital for law firms, for individual lawyers the case is less clear cut. Poulter says he does not put himself under that kind of pressure: 'Don't worry about getting thousands of followers – just say interesting things and it will grow. You need to be prepared to lose followers and don't have sleepless nights if someone unfollows you.'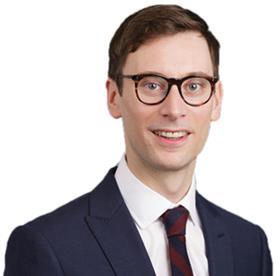 It can be easy to get hung up on numbers of followers, Poulter explains. The most effective Twitter account may, in fact, be one that boasts only 49 followers, all of whom follow each other – like a closed communications network that deals with common issues better than email and more quickly than over the phone.
Lightfoot recommends the tracking tools provided by Google Analytics which allow users to see how people have visited their website from social streams. She also suggests using a link management tool such as BudURL, which provides branded links that include a company's name so they are instantly recognisable, ensuring brand consistency. Such tools also track how many people have clicked on or viewed content, by categories that include location, device, date and time, and language.
However, Lightfoot highlights the importance of not getting overwhelmed by the vast array of tools: 'Don't use too many – it becomes a burden rather than a blessing.'
Wright echoes this and cautions against overthinking the metrics. 'It can become an impediment,' he says. 'Just get on there and use it – don't wait.' He advocates applying agile methodology to social media: 'Get out there, see how it works and get user feedback in order to fine- tune it, rather than spending time and resources getting it perfect.' He acknowledges, however, that many lawyers have a perfectionist streak that may make applying the ethos of 'minimum viable product' difficult.
Different measures
Huge companies such as Coca-Cola and Nike will use sophisticated software to track exactly what customers are doing on social media and how they are using the company's website. This delivers unrivalled insight into customer behaviour, with unrivalled prices to match.
For smaller outfits, there are a few golden rules.
Why before how: set in place a social media strategy that focuses on 'why before how'. Choose an objective for your outreach before picking the platforms that will support it and the measures you will use. Objectives could include increasing brand awareness, gaining new clients, improving recruitment or becoming known as the go-to place for expert information on a specific area of law. For example, if a firm decides on a recruitment campaign aimed at junior lawyers, it is likely that it would focus on Facebook and possibly Instagram. These attract a younger user-base and are better suited to video- and image-sharing (important for showing what your firm's culture is like) than Twitter or LinkedIn.
Target audience: the first step when considering any platform's suitability is to ask whether the target audience uses it. If not, there is no point in expending resource on it. Ask who the ideal customer or client is, then map out their interests. Consider conducting a survey to establish online behaviour. Paid-for tools such as Hootsuite and Sprout Social will analyse an audience across different platforms and identify where, online, they tend to 'hang out'.
Narrow your focus: do not try to use every single measure out there. Once a goal has been decided, find the metrics that will show whether online efforts are working towards that goal. If looking to gain new clients, then a good metric would be website conversions. This could be how many people have filled in an online form to contact a lawyer or requested further information about your services.
Tools of the trade
Hootsuite: A social media management dashboard that connects with multiple social networks and allows you to schedule posts, monitor keywords and provides analytics. A good tool with a vast array of functions – which might be why a frequent complaint is that the interface can be confusing.
Sprout Social: This provides much the same service as Hootsuite, but is reportedly easier to use. It is also one of the few tools that provides a CRM (customer relationship management ) function – recording interaction history as well as basic contact information for every follower. However, it is significantly more expensive than Hootsuite.
Klout: A measure that determines your online effectiveness, giving each individual a score out of 100. It is easy to manipulate by adding additional profiles so has been discredited in some circles. But it is useful as a baseline.
Buffer: A publishing and scheduling tool with a friendly interface that analyses your audience in order to post content when the majority are active. Pricing is similar to Hootsuite.
TweetDeck: A free publishing and scheduling tool for Twitter only. Very useful for managing multiple Twitter accounts from the same interface.
Bitly: A free weblink shortener that provides you with analytics on who clicked your link and at what time, so you can schedule your content at the optimal time.
BudURL: A paid-for link-management tool similar to Bitly but which provides a much greater level of detail and customisation. Priced accordingly.
Crowdfire: Improves your Twitter or Instagram account by telling you who unfollowed you, suggesting actions to reach your social goals and finding relevant users to follow.
MailChimp: Allows you to send bulk emails, such as e-newsletters and e-shots. Also integrates with Facebook, Instagram and Google for advertising.
Improving impact
For law firms seeking to improve their impact, Graham is unequivocal: 'Having a digital strategy is not a "why" but a "must". This should form part of the firm's overall marketing strategy and will help to direct its goals and KPIs, as well as allowing for buy-in from senior partners, making it easier for the marketing team to implement it effectively.'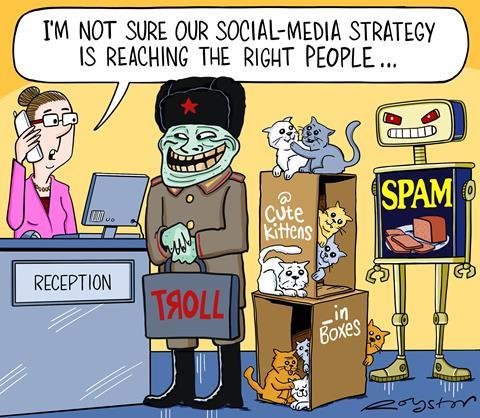 Graham estimates that 50% of firms do not have a written digital strategy: 'But it doesn't have to be a bible. Make it clear and concise. The digital landscape is constantly changing, so you need a fluid strategy to allow it to adapt to changes.'
There is a place for paid ads but it is better to ensure SEO is up to scratch. Graham explains: 'Content is still king. By providing more breadth of expertise in the way of targeted content, you will gain more trust from the consumer. Also, producing content is now expected; it is part of the digital revolution, especially from the client's point of view.'
Both Wright and Graham note that including guidelines or a policy within your strategy is a must for law firms. 'Lay down the basic ground rules on one sheet of A4', Wright advises, and make sure you 'think about what image people are getting from your posts and act accordingly'.
While they are less likely to have their own websites, lawyers can make use of social media to build their brands. Poulter emphasises the importance of social media when it comes to search rankings: 'If you Google someone, the top rankings are their social media accounts. So if clients Google you, they will see your Twitter account and also your Facebook if you don't have the proper privacy settings in place.'
For Wright, improving impact should start with a LinkedIn profile. He notes that this platform gives the fuller picture of individuals he meets at events. Even if he just met someone briefly, he says, he can see a rich profile by looking them up. 'Think carefully about your LinkedIn profile,' he advises. 'Make sure the photo is of you, rather than a group, and was taken in the last 10 years. Consider the narrative, especially the "summary" section at the top. Include media – links to presentations and articles you've written.'
Be the best version of yourself on social media, Lightfoot urges. 'Allow your own energy to come through. Be generous with your time and interactions – share information and introduce other people. Don't be antagonistic, but get into discussions and debate in a positive way. Taken to extremes, it can have an extremely detrimental effect on your personal brand, so conduct yourself in the way you would if you were in a meeting or pub but cut out the swearwords – it's a professional environment.'
Making it work
When considering which measurement products to invest in, law firms would be wise to think about staffing to sit alongside such an investment. 'You can have all the tools in the world but if you don't have someone who understands the data they produce, it's pointless,' Graham advises. And don't forget incumbent staff, he adds: 'Use your employees as a user group and recruit them as brand ambassadors, especially if you're going through a rebrand. They know the business better than any client and will be able to look at your site and social media as a whole.'
While LinkedIn and Twitter remain the popular platforms for lawyers, Poulter notes that video and audio streaming continue to rise. 'Commuters are plugged into last night's TV, and podcasts are popular among professionals. Video has become more popular as data allowances on phones have increased.' So including video in your output would be a wise decision.
While Lightfoot is happy to see that most lawyers now use social media, she notes that it has taken seven years for it to be mainstream and believes the legal profession was slow on the uptake. Her advice? 'Do not be as slow with other types of technology such as AI and robotics. These will see exponential growth and you need to get on the bandwagon or you won't have a job. It's not going to go away.'
Emma Maule is a freelance writer and social media consultant; Twitter: @emmaraty