Robert Kelly of Stewart Title looks at ways in which developers can deal with potential rights of light claims.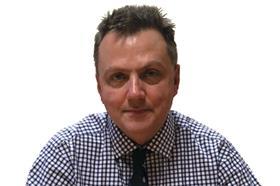 Chelsea Football Club's plans to build a new £1 billion stadium have moved a little closer to reality after the London Borough of Hammersmith and Fulham council used its powers under s203 of the Housing and Planning Act 2016 to quash an objection to the redevelopment. Planning permission was granted in May 2017 and Chelsea negotiated to agree terms with the owners of all of the neighbouring properties that might be affected by the scheme but one family reportedly rejected a six figure pay-off because a footbridge leading to the new stadium would block light into their home. To protect their right to light, the neighbour obtained an injunction to halt the development.
Large-scale projects present challenges for developers. In residential areas, developers may find themselves dealing with complaints from the neighbours. These tensions can lead to delays in development timelines and litigation. Well founded right to light claims are one of the most powerful remedies available to an aggrieved owner. In the case of the development of the Aviva Stadium in Dublin, similar objections resulted in an amended design that limits the northern stand to the lower tier only and incorporates a transparent roof.
Hammersmith and Fulham Council as local planning authority resolved in January to use its s203 powers to enable Chelsea to continue the stadium development, A council must meet various tests to properly use their s203 powers and such decisions are (as in this case) capable of challenge by Judicial Review. s203 requires the council satisfying itself that the development must promote enough improvement of the economic, social or environmental wellbeing of their borough that it justifies interference with the private rights of landowners. An added benefit for developers is that land acquired pursuant to s203 is valued under the Compulsory Purchase Act 1965 which normally results in a figure considerably less than traditional right to light calculations.
Not all developers will be able to get the support of their local authority and this case serves as a cautionary tale for similar projects. Although there is no magic formula to solving these neighbourly disputes, there are several ways developers can prepare themselves and minimise risk associated with their projects.
Consider the design impact
During the planning phase, developers can begin thinking about how their design will impact neighbouring properties. A developer might hire a consultant to assist them in this process, at the same time as preparing the Daylight and Sunlight implications for the project.
Register a light obstruction notice
If appropriate, developers can consider registration of a Light Obstruction Notice, which gives neighbouring properties an opportunity to claim infringement of their rights. Residents have a year to make a claim from the date of the Notice.
Foster an open dialogue with neighbours
Before a developer breaks ground on a project, they can build a positive relationship with the community by communicating openly with residents. Previous right to light cases have demonstrated that courts will consider a developer's conduct and behaviour when deciding whether to award an injunction.
Get up-to-speed on insurance policies
Right to light insurance policies have evolved significantly over the last few yearsIn the past these policies have prohibited developers from approaching a resident in any of the insured affected properties, unless the affected party makes a claim or expresses concern about the development. More recently, policies can allow developers to approach affected parties to negotiate a deed of release, backed with the security of an insurance policy that covers against any insured losses over and above a policy excess. This means that the developer can take steps to resolve any likely problems rather than having to "wait and see" what happens once its development plans are publicised.
Approach local authorities
A developer can work alongside local authorities throughout the development process. If conflict arises, these authorities will decide whether or not to step in and use their powers under s203. Developers should be ready to demonstrate that their scheme meets the tests of benefit to the area that s203 requires.
Benefits under s203 extend to local planning authorities, urban development corporations, local highway authorities, the Greater London Authority, the Homes and Communities Agency, Mayoral Development Corporations, the National Assembly for Wales or Welsh Ministers and housing action trusts.

Robert Kelly
Commercial Business Development Manager
Stewart Title Limited
6 Henrietta Street
London WC2E 8PS
020 7010 7820