Narrowing profit margins and rising staff costs have triggered a cash flow crisis in the UK legal industry which is impacting companies of all sizes. The potential catastrophe is being further exacerbated by a late payment epidemic as the money owed to law firms has risen to record levels.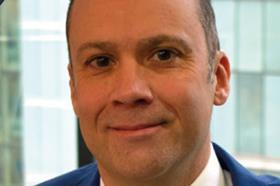 Glass half-full or half-empty?
Analysis of the top 50 legal practices' accounts covering the period 2016-17 by professional services company Smith & Williamson paints a bleak picture. The research, published in June 2018, reveals that law firms are owed just over £5bn in unpaid work – up 9% on the previous year's survey. Furthermore, the same top 50 firms have nearly £2bn sat on their books in unbilled work which represents a 6% increase over the last 12 months.
In total, law firms are missing out on nearly £7bn in revenues that could significantly alleviate their cash flow constraints and are taking 122 days to get paid which is a two day rise on last year's findings. To put this into perspective, the total net cash position of all the firms would be insufficient to pay the next month's wages if this pattern were to continue.
Similar research conducted by chartered accountants Hazlewoods in October 2018 suggests that the time taken for law firms to be paid for work has fallen by a week. On average, firms reduced the time locked up in unbilled ongoing work to 125 days in 2017, down 5% from 132 in 2016. In addition, the average number of debtor days – the length of time clients take to pay after being invoiced – has reduced by 8% to 37 days from 40.
Irrespective of which figures you take, both Smith & Williamson and Hazlewoods conclude that law firms are typically having to wait over four months to receive money which is rightfully theirs.
A problem shared is a problem halved
Placing greater expectations on partners and fee earners to take more responsibility for invoices being settled in a timely manner can help to improve cash flow and free-up vital capital for business investment and growth. Senior partners in particular have more influence to make minor changes to contractual terms and conditions, such as raising interim bills and offering clients early payment incentives.
Investing in technology also offers major efficient benefits to law firms who struggle to prepare and issue invoices immediately after completed work. Cloud-based accounting and credit control software accurately manage all debtor information within a single system and send automated invoice reminders. This can potentially increase the speed of payment by up to four days by reducing the administrative burden associated with manual processes.
eInvoicing solutions can save further time by providing an audit trail to show that invoices have reached their intended recipients on time and haven't gone 'missing' in the post. These systems ensure that the invoice information is 100% accurate, removing another reason for clients to delay payment.
Predictable cash flow
Even thriving and profitable law firms can encounter financial worries as a result of late payments by virtue of having to pay VAT bills quarterly for the amounts charged on their invoices, rather than the amount they have received. It's important to plan ahead and always set aside extra money when tax and VAT deadlines approach. Rather than accumulating more debt by relying solely on a bank overdraft facility, why not consider approaching an alternative finance provider to spread the cost of short-term working capital liabilities, such as tax (6 or 12 months) and VAT bills (3-12 months)? By doing so law firms can ease temporary cash flow pressures and gain more predictability over their expenditure to smooth over peaks and troughs throughout the year.
Cash flow is the lifeblood of any business. But with the right systems in place and by turning to alternative sources for help your firm's finances can be managed effectively.

Wesleyan Bank Limited
CI Tower, 8th Floor
St. Georges Square
New Malden
Surrey KT3 4TE

Telephone: 0800 980 9348
Web: www.wesleyan.co.uk