Despite the end of the traditional renewal date timing still matters, says Lockton's Brian Boehmer.
You are no doubt being contacted by your broker about PII renewal. While some firms may find the timing of such enquiries strange due to the fact they haven't moved from the 1 October deadline, many will not – 40% of the profession now renew outside the traditional October date.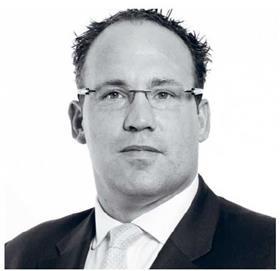 Since the abolition of the 'common renewal date' in 2013 , more and more firms elect to take continued extended periods of insurance. Many move their renewal date, often in 18-month periods.
This poses a slight issue for firms with a 1 April renewal date, as this coincides with Easter and the deadline to conclude matters and secure renewal timeously will be Maundy Thursday.
Ordinarily, there is no right or wrong time for renewal. While some insurers were not adequately resourced at the outset to handle the enquiry levels presented outside of the traditional season, they are now. Firms should ensure that insurers are given time to properly underwrite their risk. It is important to make the decision on what is the right time to collate underwriting detail and then have time to make a considered choice of insurer.
Give yourself time to explore the insurance market and make sure that you present your firm in the best way. It takes time to prepare a comprehensive submission but this is time well spent, particularly for firms in higher-risk areas of law or for firms that have experienced claims.
Your broker must guide you as to what additional information could influence insurers and so aid the renewal negotiations.
While it is prudent to make time 'to shop around' and test the market with some regularity, buying cover from different insurers too often can make you an unattractive insured. Even regularly testing the market with no desire to move insurer can be detrimental. The 'stalking horse' insurer who has quoted competitively on numerous occasions without winning your business could, in time, decide that they are unwilling to provide you with a competitive alternative just when you need it.
The timing of the renewal date can also feature in other ways in the process. Insurers may be conscious of negotiating reinsurance treaties or have their appetite influenced by financial targets affecting rates/pricing. Often it is an (untimely) event extraneous to the PII market which can impact rating. But for the legal profession of England and Wales things are relatively stable. Currently, there is plenty of insurer capacity available and, indeed, since the abolition of the old mutual there has never been so much choice for smaller practices.
Regardless of the ultimate choice of insurer and timing of renewal, the minimum terms and conditions (MTC) must be provided as standard to protect the client/consumer.
There can be no deviation from these by insurers as such; the only basic differences between insurers will therefore be their terms for the provision of cover (price and excess) and the calculation used for run-off. Their financial security must also be considered important, along with their claims offering and the service/speed of response. Arguably, the MTCs have not evolved to deal with those new and emerging risks which a firm now faces. So, in an attempt to keep pace and to differentiate in a crowded market, some insurers have expanded their offerings to include some limited yet additional coverage.
Recognising the need to provide much additional and valuable cover and services to the legal profession in England and Wales insurers Inter-Hannover have spent a considerable amount of time developing a product tailored specifically to deal with the risks the legal profession are faced with today. InterLock is a fully integrated MTC compliant, Cyber, Crime and regulatory defence cost product designed specifically to provide appropriate business owner protection to the legal profession of England and Wales.
With the implementation of GDPR on 25 May of 2018, there has been an increased interest from the profession in Cyber Insurance products and solutions. For those firms that have client and staff data there has never been a more important time to explore with your broker the cost and coverage availability from such products.
0845 0501 471

Partner, Lockton