New employment tribunals president Barry Clarke wants the system's reputation to emerge from the crisis enhanced. It's a tough ask, hears Melanie Newman
The low down
Unison's historic Supreme Court victory brought an end to Employment Tribunal fees, but what followed has not been the 'reset' many had hoped for. Capacity building – especially increasing the ranks of tribunal judges – takes time, and the backlog of cases is growing. And then there is Covid-19, which has hit the capacity of physical courts hard – affecting not just lawyers, but clients and litigants in person. Reform should be in the air, but neither government nor opposition parties seem willing to engage. The result is a complex terrain of judge-made law that includes significant anomalies. Quite an in-tray for Barry Clarke, who took the role of employment tribunals president in May.
In 2018 fitness instructor James Hope-Thompson filed a case against The Gym Group for failure to pay him the minimum wage and holiday pay, arguing that he was a 'worker' rather than self-employed. He says managers then retaliated, forcing him out of his job. He lodged another claim, this time alleging unfair dismissal for whistleblowing. The company strongly denies, and is defending, both claims. Today, more than two years on, the parties are still waiting for their day in court.
'A one-hour hearing was allocated in August 2018 which wasn't nearly enough, so the date was put back,' he tells the Gazette. 'Then the judge signed off dates for production of the bundle for a hearing in June 2019, but the tribunal didn't inform either side until after the dates had expired, despite chasing.' The preliminary hearing to decide whether Hope-Thompson had worker status was eventually set for October 2020.
Anyone who doubts whether Hope-Thompson's experience is representative need only look at the despair emanating from employment barristers on Twitter in June and July.
'A fairly simple case I'm working on has been listed for a three-day hearing in January 2022,' tweeted Tim Goodwin of 12 King's Bench Walk. 'Not a typo. It relates to facts that occurred in 2018.'
'Had a five-day… hearing listed at a PH this week for March 2022, 21 months away,' Old Square Chambers' Nadia Motraghi said of a case at the Reading Tribunal.
Raoul Parekh, a partner at boutique employment firm GQ|Littler, says: 'In 2019 we published a press release on backlogs in the tribunals and at that point the average time from receipt of claim to substantial hearing was eight months, with wild variation between tribunals. Since then it has got significantly worse. We are now at near crisis level.'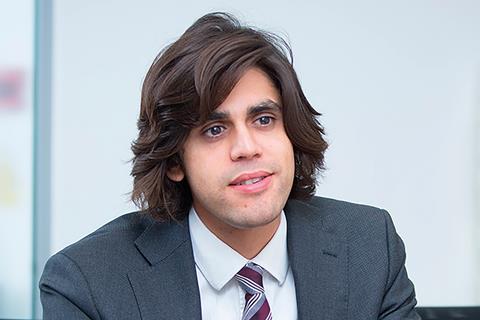 The impact of delays on claimants can be huge. Hope-Thompson lost his legal representation during his two-year wait. Lambeth Law Centre, which was acting for him, closed in July 2019 and he is now a litigant in person. The administrative burden and stress have been 'incredible', he says. Preparing the 1,000-page case bundle was a major undertaking, but then new rules were introduced saying bundles should be double-sided and he had to reprint. Then, as a result of Covid-19, he was told to submit the bundle electronically.
'My life is on hold until the preliminary hearing is over,' he says. His difficulties were compounded by being stranded in Thailand, whose borders closed in April. 'There's other things I want to do, but I have no time to focus on anything except this.'
Hope-Thompson was a Citigroup director before the need to help care for his elderly parents saw him quit banking for more flexible work as a personal trainer. Both parents have since died – his mother around the same time matters were coming to a head at his work – and he has no other dependants. Managing his case over such an extended period while holding down a regular job and family obligations would be impossible, he says, but coping with the emotional demands alone has also been a strain. 'As a litigant in person you are constantly reliving the facts of the case and I will always associate those with the death of my mother.'
By the time the hearing finally arrives he worries memory may let him down. 'We will be talking about things that happened back in 2010,' he explains. 'How can anyone be 100% sure they have recalled what happened correctly when it's so long after the fact?'
Even if Hope-Thompson wins, The Gym Group is likely to appeal and, as he points out, the famous Pimlico Plumbers case took seven years from the date of claim to the final Supreme Court decision.
While Hope-Thompson acknowledges that delays can also be damaging to employers, with witnesses leaving their employment or otherwise becoming unavailable, the ramifications for employees are wider, he argues. 'The longer a case delays, the lower the negative PR impact on the business involved,' he says. 'The company can say it is "historic" or "old news" and the deterrent effect of the claim lessens. And new case law is not established, so no precedent is set for other workers in the same boat.'
Since 2017, when tribunal fees were abolished following a Supreme Court ruling, the number of employment cases has risen steadily, but judicial recruitment has not kept pace. The latest Ministry of Justice statistics show that for single claims, new actions filed and outstanding caseload increased by 18% in January-March 2020, compared with the same period in 2019. Outstanding cases during the period stood at 32,000, a 19% increase on the previous year; and the mean length of a case at disposal was 38 weeks, five weeks more than in 2019. Many lawyers fear that things will only get worse as the government's furlough scheme ends and employees are made redundant or asked to return to work. The system is likely to be flooded with claims, some of which may require the development of new law.
Many of the lawyers who spoke to the Gazette say delays are just part of the problem. 'I have wasted hours and hours chasing tribunals,' Parekh says. 'It's not uncommon to spend 30-60 minutes on hold to check on the progress of an application.' Short-notice cancellations are another bugbear. 'I've had notifications of hearings being cancelled only a few days before they are due to happen and directions given which refer to hearings being listed "soon".'
Administrative errors, such as the mistake in Hope-Thompson's case which meant the parties were not told of bundle preparation dates, are also common. While other barristers were bemoaning their inability to secure a prompt hearing, Saul Margo of Outer Temple Chambers was forced to appear in person at the Watford Tribunal for a case that had been unequivocally withdrawn by the claimant. Despite the withdrawal, the tribunal had told the respondents by letter that a full-merits hearing remained listed. At the hearing the judge confirmed the claim had been withdrawn and dismissed it. Like Parekh, Margo blames inadequate judicial and administrative resources at the tribunals.
'I anticipate that distancing measures will be in place for many months, hindering our ability to get through our caseload and contributing to its inflation'

Barry Clarke, president of Employment Tribunals in England and Wales
New employment tribunals president Barry Clarke, who took up the job in May, might be forgiven for thinking he could not have picked a worse time. Without the pandemic his focus would have been steering the tribunals through HM Courts & Tribunals Service reforms, he tells the Gazette. 'Our place in that reform process was due to begin in earnest at the start of 2020 with, for example, a much-needed new case management system. My aim would have been to ensure that, by the middle of the 2020s, we were using the best that technology could offer to create a modern, efficient and largely paperless system of workplace justice.'
He also hoped to witness adoption of the Law Commission's recent recommendations on structures available for resolving workplace disputes, which would see employment tribunals fit more seamlessly into the broader system of civil justice and proposed doubling the time available for lodging tribunal claims from three to six months (a move backed by the Law Society last week).
Asked about resourcing, he says 'the resources environment is undeniably challenging'. The system's ability to manage its caseload will depend on four factors, he adds: 'We need an increase in judicial office-holders. In the last six months we have recruited nearly 300 new non-legal members and nearly 70 new fee-paid judges, but from exercises that started two years prior. Two further competitions are under way for salaried and fee-paid judges, but these processes take time.'
Second, the system requires a functioning physical estate. While venues are reopening, normality is a while away because of infection control requirements. 'I anticipate that distancing measures will be in place for many months, hindering our ability to get through our caseload and contributing to its inflation,' says Clarke.
More staff are needed, particularly those who can support video hearings. 'It may be that the plans to recruit tribunal caseworkers [a feature of the reform programme] will help with this,' he explains.
The fourth requirement, and in Clarke's view the best way to tackle the backlog, is video technology. The tribunal presidents produced a 'road map' in June 2020 which recognises that different parts of the country are moving at different speeds. 'We have developed a CVP [Cloud Video Platform] training package that has already been delivered to our 140 salaried judges and most of our 230 fee-paid judges,' Clarke says. 'It is now being delivered to about 1,000 non-legal members.'
But for the time being, he adds, the choice is between imperfect outcomes: 'By one route, a video hearing that is less optimal than an in-person hearing; and, by the other route, a delay in the resolution of the case that may be tantamount to a denial of justice.'
Farrer & Co partner Katie Fudakowski worries that litigants in person – who make up more than half of all claimants, according to latest figures – will be severely disadvantaged by the move to remote hearings. 'For those who do not have access to private space, or a secure internet connection, things are going to be very difficult,' she says. Fudakowski suggests setting up private 'pods' in tribunal venues with access to a secure internet connection.
Top tips for lawyers
Correspond with the tribunal only when it is necessary to do so, such as when making or responding to an application.
Avoid copying in the tribunal needlessly to correspondence with an opponent (email seems to have made this an irresistible temptation).
Send shorter correspondence that signals from the outset what is being sought and why.
Ensure statements from witnesses address facts and not opinions.
Ensure that claims and responses focus on the core points in dispute, rather than meander through the narrative of a long employment relationship.
Filter the documents from the disclosure process so that the contents of trial bundles are more focused on what the tribunal actually needs to read.
Appreciate that many lawyers will say in return that there is more that the Employment Tribunal system can learn from them.
Judges will try to level the playing field to encourage unrepresented claimants to get their legal point across properly. However, this gentle coaxing is more difficult to carry out via video conference, tipping the scales in favour of employers. It is also harder to check that rules are being followed. 'During tribunals I've seen witnesses being prompted from the seating area behind them,' says Fudakowski. 'In a remote hearing it may not be possible to see who is in the same room, or whether a witness has notes in front of them.'
Paman Singh, senior litigation lawyer at Law At Work, Glasgow, says virtual hearings are suitable for preliminary case management discussions and simple wages claims, but he remains unconvinced of their suitability for more complex or drawn-out cases. He tells the Gazette of other creative solutions in use around the country: 'For example, I have a 14-day hearing in Birmingham scheduled for late-2021. However, there is a pilot scheme in place to have a mandatory alternative dispute resolution hearing later this year, to see if the claim can be resolved.'
He suggests the tribunals take a steer from civil courts on how to address the backlog: 'Right now there is very little sifting in place and many claims come in that are either not competent or could reasonably be disposed of on the papers. Obviously you need to be careful to protect access to justice, but I'm confident Judges will be able to do this. Similarly, a robust case management system would help.'
He is less positive about another potential route to reducing the backlog: reintroducing tribunal fees. The Ministry of Justice has reportedly written to the Law Commission inviting it to 'provide recommendations for creating a coherent system for charging and updating fees in the future'.
'It's a grim inevitability that there will be mass redundancies towards the end of this year and it's not a coincidence that the government has been back-channelling on the prospect of bringing some form of tribunal fees back in,' says Singh.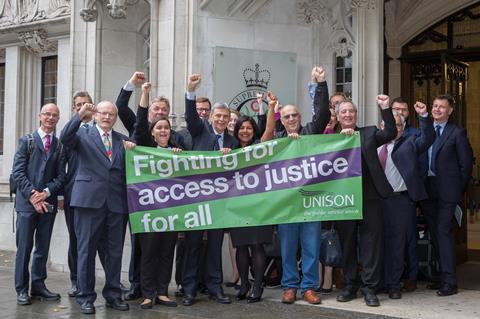 Max Winthrop, head of employment at Short Richardson & Forth and chair of the Law Society's Employment Law Committee, says the Law Commission was previously steered away from employment law as it was considered 'politically charged'. The commission should not be tainted by political decisions, he says: 'If fees are going to be reintroduced it should be via primary legislation not through flawed secondary legislation while turning the Law Commission into a whipping boy.'
Winthrop wants more involvement from parliament and the broader political world in employment generally. He argues that years of judge-created law have led to complex law and judgments that are not necessarily helpful in informing good practice for employers or providing justice for ill-treated claimants.
Because the law has developed in a piecemeal way, he points out, there are inconsistencies. For example, a claim for whistleblowing fails if the disclosure was not the substantial reason for dismissal, whereas a claim for discrimination can succeed if it merely tainted the dismissal decision. 'As we pass the third anniversary of Grenfell Tower, it's obvious that we need a robust regime of public interest disclosure,' he says. 'Is this law helpful?'
Short-changing employees
Despite a slew of judgments on holiday pay, there is evidence many employers are short-changing employees by failing to include commission and overtime in holiday payments. The 'range of reasonable responses' test for unfair dismissal, which has been criticised for being 'doctrinally confused' and making it artificially hard for unfair dismissal claims to succeed, is another example of poor judge-made law, according to Winthrop.
More guidance is required and there should be wider political involvement in questions such as whether gig economy workers are sufficiently protected or if employees should have to wait two years before bringing an unfair dismissal claim, Winthrop says.
He also questions whether a retail worker whose pay has been wrongly docked by £50 should be going to the same tribunal as a group action involving 1,500 employees claiming discrimination over a decade.
'We're coming to the point where we need to ask soul-searching questions about whether this way of resolving disputes is the best way,' he says.

Hope-Thompson feels he is being forced into a system that is impossibly skewed against the ordinary, low-waged claimant.
The Gym Group is being represented by Caspar Glyn QC, one of the country's foremost experts in employment status, minimum wage and holiday, who is himself a deputy High Court judge.
'He will potentially have more experience in this area than the person judging the case,' Hope-Thompson says. 'For me this raises issues far beyond this case.'
As Winthrop points out, employment tribunals are not just about individual dispute resolution but creating a 'social background'. If an unfairly treated employee is denied access to justice, that sends a message about the value society places on fair treatment. At the same time, the current burden on tribunals – of applying the rule of law to a national workplace that has experienced the greatest disruption in modern labour market history – is extraordinarily heavy.
'I want the reputation of the employment tribunals to emerge from this public health crisis enhanced,' Clarke says. Time will tell.
Melanie Newman is a freelance journalist