Commercial disputes are a fact of international business life, but their resolution in the Gulf States and Middle East can be particularly burdensome. Claimants in possession of an international arbitral award face numerous hurdles. Local courts are not easily navigable, their decisions are unpredictable and there are a number of strategies open to award debtors to obstruct or delay proceedings.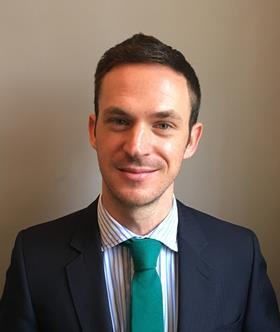 The region's largest economy, Saudi Arabia, has been a signatory to the New York Convention on the Recognition and Enforcement of Foreign Arbitral Awards since 1994. This provides for the reciprocal recognition and enforcement of international arbitration awards and, with over 150 contracting states, is a primary tool for international enforcement. But plaintiffs have usually been reluctant to resort to the Saudi courts. This is because until recently Saudi law dictated that the power to enforce foreign awards rested with the Board of Grievances, which required a review of the award to ensure compliance with Shari'ah law, Saudi Arabian public policy and other criteria, effectively allowing the merits of the case to be re-examined.
New arbitration and enforcement laws came into effect in 2012 and 2013 respectively, yet they are largely untested and have not removed the barriers to enforcement. They retain references to Shari'a law principles and the public policy provision, which leaves the door open to judicial or political intervention. For instance, awards that provide for the payment of interest will likely fall foul of the Shari'a stipulation and not be enforced.
DIFC ruling puts enforcement status under scrutiny
Dubai has been seen as a more promising location in which to seek enforcement, especially since the 2004 creation of the Dubai International Financial Centre Court and the 2006 entry of the UAE into the New York Convention. Many Saudi and other Middle Eastern corporates and high-net-worth individuals have interests in the UAE and Dubai, the region's prime financial centre. But two recent developments raise questions over Dubai's commitment to enforcement.
In March 2016 in the case of Fluor v Petrixo Oil & Gas, the Dubai Court of Appeal refused to enforce a foreign award that was issued in an International Chamber of Commerce arbitration case with a London seat. The Dubai court's decision was made on the basis that no evidence had been submitted to establish that the UK had signed and ratified the New York Convention. The move bewildered arbitration professionals as it is well known that the UK has been a New York Convention contracting state since 1975.
They were further dismayed by a surprising recent ruling of the Judicial Tribunal (JT) for the DIFC Court, a body created by Dubai's ruler in 2016 to resolve conflicts over jurisdiction and judgments between the local and 'offshore' DIFC courts. The JT decided that a case involving a claimant and defendant based in DIFC, and with a long history at the DIFC Court, should not continue to be heard there. The decision is a setback for the status of the DIFC court as a conduit jurisdiction – that is one where both foreign and domestic arbitral awards might be recognised and enforced. Referral to the JT appears now to be yet another means by which debtors can seek to thwart the enforcement of arbitral awards.
Only half the battle
Of course securing judgments or having awards recognised is of limited use unless there are attachable assets to pursue in the jurisdiction in question. Here too most Middle Eastern states present challenges. With a couple of exceptions, corporate registries are not accessible to the public remotely. Private companies are not obliged to file any publicly-viewable financials. Companies incorporated in Dubai's many free zones can be particularly impenetrable. Most states lack modern publicly-searchable land registries.
However, with the right investigative resources, these difficulties are not insurmountable and admissible information on assets in the Middle East can be identified. All the same, before embarking on the unpredictable process of having an award or judgment recognised and enforced in the Middle East, a claimant will require full information about a defendant's international asset position. Few major judgment or award debtors in the region have purely domestic footprints. Claimants should get as clear a picture as possible about opportunities for enforcement against assets abroad, where the jurisdiction may be more favourable. It may be that New York, London or Geneva present alternate or additional tactical options.
Austen Josephs is a Associate director at Alaco, a London-based business intelligence consultancy.