THE LOW DOWN
Food bank queues make the headlines, but for many of those waiting in line for such humbling charity their troubles have roots in solvable legal problems: discrimination, unlawful dismissal, errors in benefits payments, rogue landlords, disputed immigration status. Austerity has made matters worse. Overstretched officials enact public policy decisions that exhibit indifference to people's rights and needs. Desperation takes many to law centres, but cuts in civil legal aid and council funding have bitten deep. Centre directors have become adept at patching together resourcing solutions to help many thousands of clients, while worrying about the drain of specialist knowledge that their budget squeezes have enforced. So can anything be done?
Law centres, like food banks, work on a frontline imposed by government policy, funding cuts and the moral stain of discrimination. That frontline stretches across welfare benefits, immigration, community care, housing, employment and debt. If austerity has created a hostile environment for many of their clients, it has also had a huge impact on law centres. Already reliant on legal aid to function they were hit hard by scope cuts, while cash-strapped councils have also cut or withdrawn support. Some centres have shut, and remaining centre directors recount in detail the difficult patchwork of funding sources they must tap to keep going at a time of huge need. They also relate their frustration at having to turn away people who seek help, because their centre has exhausted the resources it had to assist the large number of cases that no longer attract legal aid.
The funding challenge is stark. Upon the coalition government's legal aid cuts, Pete Moran, head of Cumbria Law Centre recalls: 'We lost contracts in debt, welfare benefits, community care and employment. Previously around 90% of our clients were eligible for legal aid. Now that is only around 20%.' It would be far fewer, he adds, 'but we have tilted our work towards our one remaining legal aid contract, which is essentially housing'.
While the distribution of law centres is concentrated in urban rather than rural areas, the financial challenges of city-based law centres remain huge. South West London Law Centres (SWLLC) chief executive Patrick Marples notes that even before the cuts, funding was an issue. Five centres, 'faced imminent closure in 2009 and in 2011. It has taken years for the law centre to get back on its feet financially.
'The effects of LASPO [Legal Aid, Sentencing and Punishment of Offenders Act] meant we lost areas of work such as employment, debt and welfare benefits, and partially lost areas in housing, and immigration and asylum. We have picked up contracts in community care, public law and welfare rights upper tribunal work.'
All is not well either in areas of law that do still attract legal aid funding. Kirklees Law Centre chief executive Nick Whittingham notes: 'Cuts are [also] imposed through the draconian audit of administrative requirements which claw back costs for the smallest error and create a massive administrative burden.'
Law centre staff numbers are down. Of the eight centres the Gazette focused on for this feature, all have lost people since legal aid cuts hit. Remaining employees have a high caseload, given the level of need, but the impact of such losses goes further. Expertise is being lost and with it the capacity to train new lawyers and caseworkers in complex areas. Trainees cannot be supervised, and lawyers and students willing to act pro bono cannot be managed and guided. The loss of specialist staff therefore has a multiplier effect.
Despite these daunting challenges, law centres still manage to secure life-changing outcomes for thousands who face homelessness, deportation, unemployment, discrimination, bungled benefits decisions and spiralling debts. 'Nationally we are recognised as one of the flagships in undertaking pioneering work,' Derbyshire Law Centre's coordinator Teresa Waldron says. 'We have undertaken discrimination advice work across the East Midlands [and] empowered individuals in representing themselves at employment tribunal, as well as undertaking legal education work for EU citizens on their rights post-Brexit. We are now developing a research project to assess whether employment advice does improve employees' health and wellbeing and prevent absenteeism at work.'
The 'roll-out' of Universal Credit, with its well-reported assessment and payment flaws, has led many to seek help from law centres. Nottingham Law Centre's finance manager David Howarth notes: 'Universal Credit has had a huge impact as people are struggling to manage their finances.'
Forbes Robertson, housing and welfare case worker at Wiltshire Law Centre, reports that rent arrears caused by Universal Credit problems are worsening, while unmet demand for employment and immigration law is rising.
'WE CANNOT DO IT ALONE'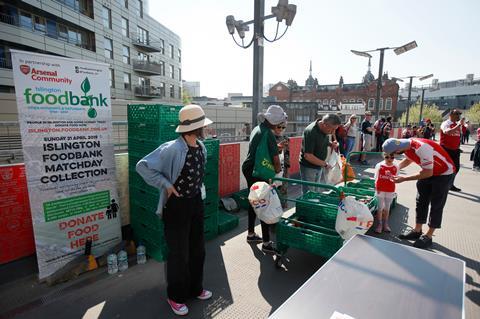 'Law Centres have fought hard to adapt to legal aid cuts. Many have had to let valuable, expert staff go, and to reduce and sometimes discontinue services. They have concentrated remaining resources on service delivery at the expense of back-office functions, and have increased their use of volunteers, legal and otherwise, to better focus the time of their in-house social welfare specialists.
'Client problems arising from poverty and deprivation have become more acute, desperate and urgent, while the mesh of local "safety net" services has worn thinner and is more fragmented. This forces law centres to be more selective with cases they take on, and to rebalance their traditional mix of individual casework, rights awareness raising and policy work, because many client problems are driven by public policies such as welfare reform or the "hostile environment".
'Law centres have diversified their income mix to increase resilience, but the loss of central and local public funding has been dramatic. Some have set up new practices in planning law, criminal defence and public interest litigation. They have greatly diversified their partnership work, not just with other legal and advice organisations but with community and advocacy groups, food banks and others. There is a great deal of experimentation in law centres, not least in making technology work for vulnerable people's legal services.
'Less stable funding makes it difficult for many centres to plan ahead. Systemic workforce issues don't make it easier: training, recruiting, retaining and developing new generations of social justice lawyers. We increasingly approach these issues jointly, as a network, but some law centres face greater challenges due to their location or size. As law practices, law centres look to our peers in the legal professions for support in keeping legal services available to all parts of society. We do our bit, but we cannot do it alone.'
Nimrod Ben-Cnaan, head of policy and profile, Law Centres Network (lawcentres.org.uk)
In London, SWLLC handled 1,714 housing cases in 2017/18 and directed 4,276 people through its pro bono advice clinics. In terms of scale, housing cases deserve special mention as a highly successful area for law centres. Nottingham's Howarth says: 'Our housing solicitors represent thousands of clients on the Housing Possession Court Duty Scheme every year. Many people don't know that if they are facing eviction then they can simply turn up at court and we will represent them free of charge. The law centre nearly lost this contract, but fortunately the Law Centres Network were successful in their judicial review against the government's tendering process.'
That picture holds true in Derbyshire. 'Our solicitors and legal advisers work hard to prevent evictions by representing people who turn up at court without a lawyer because they cannot afford one,' Waldron says. 'They represent one client after another in a short space of time, requiring them to draw on their knowledge of the law and legal procedures on the hoof.'
Admirable, but such partial successes are akin to a postcode lottery, as Law Society research exposing yawning housing advice deserts has shown.
Many clients are also managing mental health problems or a disability on top of their immediate difficulty. Kirklees' Whittingham says: 'Problems are getting more complex and multi-faceted. There is a noticeable rise in mental health issues which we think are both triggered by the stress of dealing with austerity and [the system's] complexity, and the… additional problems of not being able to cope with court and tribunal processes.'
At Bristol Law Centre, communications manager Karen Bowers identifies a similar trend. Across the board, the centre is seeing 'increasingly complex cases, problems which cut across more than one area of law, most with mental health issues'. At Suffolk, serving a county identified as a legal aid advice 'desert', over half the people accessing its discrimination casework service have a disability.
Wiltshire's Robertson adds: 'We are regularly using the Equality Act 2010 with some success, where disabled people face losing their home.'
Of course, 'real-life' stories would help make the plight of law centre clients (and those turned away through lack of resources) more visible. But as Waldron explains, gaining such exposure is not easy: 'When we ask [clients] if they would like to share their case studies, they often decline due to feeling shame, vulnerability, fear, and/or embarrassment.'
One example in the public domain, taken up by SWLLC, demonstrates the complexity of client problems that law centres address. 'The case of Wendy Lomax illustrates the geographic and bureaucratic lottery legal aid has become,' Marples says.
Lomax is severely disabled and lives in a specially adapted bungalow in rural north Dorset. She wants to move 70 miles to Gosport to receive family support for her health problems. Gosport Borough Council decided she did not meet the definition of homeless. She was directed to SWLLC by the RAF Benevolent Fund (she had served in the RAF), where solicitor Diane Sechi started her case under the centre's Community Care Law contract. Dorset County Council supported Lomax's proposed move, but Gosport fought Lomax through the courts – a decision assisted by the Legal Aid Agency, which wrongly opposed a grant of legal aid to fund the continuation of Lomax's case beyond its early stages.
An independent adjudicator sided with the centre, and the Court of Appeal granted permission to appeal. Her case will now be reviewed, but as SWLLC states: 'There are many in a similar position who will never get the help they need to enforce the law.'
In Cumbria, Moran points to a case that illustrates a similarly tough experience of securing basic rights for a client who had complex and overlapping problems. The client was severely ill, close to retirement and at risk of losing her home due to rent arrears. Unable to meet household bills, affording food was also a problem. She was in receipt of Universal Credit, but despite being in and out of hospital with a serious heart condition, had been sanctioned for failing to comply with requirements. Cumbria liaised with her landlord and helped her apply for help to clear her rent and to claim sickness and disability benefits. Errors by the Department for Work and Pensions led to backdated payments that have stabilised her financial position. Although she also had a stroke during the 18 months she was being helped by the centre, Moran says: 'She has again found her confidence and… is now able to deal with everyday issues without any support.'
The role of voluntary support, including students, trainees and lawyers acting pro bono, can and does amplify the commitment of law centre staff. SWLLC has 400 volunteers, many working in its pro bono clinic programme. But funding problems hit centres' ability to absorb volunteers. As Kirklees' Whittingham points out: 'It is difficult to utilise volunteers for specialist work without dedicated paid staff time to manage, train and support them – and funding for that is hard to find.'
Kirklees has law students keen to help and gain experience. But as Whittingham notes: 'Law schools are keen to work with us but generally unwilling to pay for the time we would need to support students.'
SWLLC has identified firms willing to make a commitment to projects. Marples points to work being done in partnership with City-based international firms Simmons & Simmons and Norton Rose Fulbright.
With Simmons, which SWLLC has worked with since 1986, the centres have developed a welfare rights project to undertake Employment and Support Allowance and Personal Independence Payment appeals. 'To cope with [clients'] increasingly complex needs we have tried to take clinic advice beyond initial advice,' Marples adds. 'We run a clinic with Norton Rose Fulbright that helps people to reclaim housing deposits and will help people through the claims process.'
But, he notes, such projects are 'only scratching some of the levels of need'. He would like more such partnerships.
There is a clear plea from law centres for enormous goodwill from the profession to be translated into resources. This is not just so that they can take on more cases, but to secure the continuation of the expertise that resides in the centres – expertise in areas of law that are increasingly complex. Staff have to be trained and pro bono advice supported.
'We are losing people to retirement or because they can no longer afford to live in London,' Marples says.
WHERE'S THE MONEY?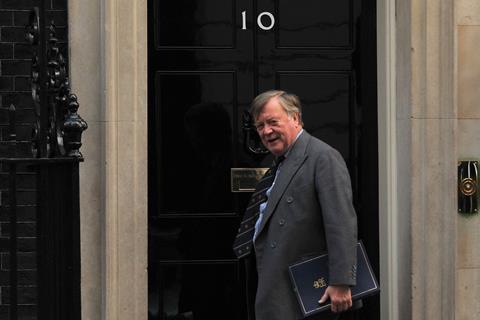 Law centres contacted by the
Gazette
gave an account of the patchwork of funding that keeps them going.
Legal Aid – still in scope for certain housing cases and a limited debt advice service
Local authority funding – in all instances, cut or frozen since 2010
Equality and Human Rights Commission – employment casework
Trust for London – employment casework
The Single Financial Guidance Body – debt advice
Debt Free London Partnership – debt advice
National Lottery/ Big Lottery – welfare benefits
Lottery Community Fund - discrimination
European Union Settlement Scheme – immigration
Charitable grants, trusts and foundations
Legal Education Foundation – funding for 'Justice First Fellows'
Fundraising by local and regional law societies and firms
Thames Water Trust Fund – money advice
City Bridge Trust – support for volunteering
From Nottingham, Howart h has a plea: 'I believe legal professionals should bear charities like ours in mind when they are having an IT refresh, or installing new office furniture. The law centre is crying out for things like this and it can have a real impact on service delivery, particularly at a time when more and more people are becoming digitally excluded.'
And, of course, real money is needed. Howarth says: 'We recently participated in the Nottingham Legal Walk, a 10k event organised by the Midland Legal Support Trust. While the event is well attended, teams from private practice don't actually raise much or any money and instead treat it as a PR exercise. I find this frustrating.'
'Quite simply, we need funding and resources to support the specialist services that we have the expertise to provide,' Kirklees' Whittingham says. 'And, ideally, to expand through training of young lawyers and development of skilled professionals. The legal profession could fund some projects – perhaps sponsoring training contracts within law centres, for example.'
It is notable that while merely staying open is a challenge for law centres, when asked how they see a centre's role developing in the future, centre heads have clear plans on how to develop the role of their centre.
Moran says: 'I think that public legal education and policy-based work will form greater parts of our activity.' Suffolk Law Centre's director Audrey Ludwig wants increased accessibility for the centre's services: 'We aim to become a fully accessible law centre, in particular using legal action and early advice to address key barriers to people with learning disabilities and autism being able to challenge discrimination.'
For Waldron, a commitment to supporting accessibility extends to Derbyshire Law Centre's own staff. 'We have recently been awarded "Disability Confident Employer" accreditation, as 31.8% of our workforce have declared that they have a disability or a long-term health condition,' she says. 'I think this disclosure in itself states how much they trust the organisation.'
Of course, many law centres have closed, and the future of individual law centres is in doubt across the country. But what is not in doubt is the level of unmet legal need that existing law centres report – the many thousands of cases they are unable to support. Therein lies pain and injustice for individuals and families which has both a human cost and a knock-on effect for other local services.