Overstretched bailiffs and enforcement processes as complex as the original court case are the hallmarks of a civil recovery regime that is not fit for purpose. Marialuisa Taddia reports
THE LOW DOWN
A shock for many clients who succeed in a civil claim is that the court case turns out to be the easy part of obtaining 'justice'. Only 60% of awards under £10,000 are fully enforced, and enforcement is attempted through a process that is as clunky as it is dysfunctional. This could be dealt with through the courts reform programme, which would appear a golden opportunity to overhaul enforcement by dragging it in to the digital age. However, while this is on reformers' radar, it is not top of the pile – other digitisation and reform projects are far ahead in the queue. Meanwhile lawyers advising on higher-value claims face a new terrain post-Brexit. Will the enforcement mechanisms they expect to rely on still work? The risk at all levels is that clients find they can have 'justice', but that the justice they secure is not justiciable.
Civil justice in England and Wales has many strengths, but enforcing judgments is not one of them. The county court deals with most civil claims, including compensation for faulty goods and services, and debt recovery. But there is no automatic enforcement of an order or judgment. If the judgment debtor (the losing defendant) refuses to pay after receiving the court order, the judgment creditor (the claimant) has to go back to the same court, fill in another form and pay another fee to force them to pay.
In the small claims track, where cases that are worth £10,000 or less are allocated, only about 60% of successful claimants receive the full amount awarded by the court, according to the Civil Justice Council.
Civil claims are increasingly brought without the help of a solicitor because legal aid is no longer available, and in the small claims court legal costs cannot be recovered from the losing side.
Christina Blacklaws, immediate past president of the Law Society, tells the Gazette: 'It is well recognised that enforcement of judgments is a complex issue, with arcane procedures, which can easily defeat an unrepresented litigant. The loss of local courts and staff they can speak to is likely to have put new obstacles in the way of these thwarted claimants.'
In his civil courts review in 2016, Lord Justice Briggs called enforcement of civil judgments and orders 'the Achilles heel of the civil courts'.
Briggs said that county court enforcement was 'heavily localised, paper based, prone to error in form filing, and perceived to be slow, ineffective and expensive'. In his view, the best solution was 'a unified enforcement court' for enforcing judgments and orders of all civil courts, namely the High Court, county courts and the new Online Court (bar, for example, cross-border enforcement, which should be the remit of the High Court). He recognised that a unified enforcement structure would require changes to primary legislation and procedure rules. As 'a second-best solution' he recommended 'the centralisation, rationalisation, harmonisation and digitisation of the processes of enforcement'.
A number of Briggs' recommendations – including the establishment of a new Online Court to resolve money disputes of up to £25,000 – have informed HMCTS's £1bn courts and tribunals reform programme – completion of which was recently delayed by a year and is now set for 2023.
Robert Thompson, a partner in the debt recovery team at Brachers and vice-chairman of the Civil Court Users Association (CCUA), says: '[We] have long had concerns about the effectiveness of enforcement, and identified it as being the area where court reform is most needed.'
CCUA's members issue more than 85% of civil proceedings in England and Wales for debt recovery. As a body which represents issuers of bulk money claims, CCUA was actively involved in Briggs' review.
But Thompson says that CCUA has been 'very disappointed' in the HMCTS reforms: '[They] are very keen on ideas to save money or to make the process quicker, but in terms of actual improvements that may require changes to legislation or court rules they are far less keen.
'HMCTS has been looking at how to reform warrants of control and writs of control but we are not talking about full-on unification or any major changes,' Thompson adds. 'They are digitising and streamlining without actually making fundamental reform, and I worry that it might actually make enforcement less effective.'
Blacklaws notes that HMCTS is including reform of enforcement, but this is expected to be addressed later in the programme. HMCTS's civil enforcement project now includes building a new digital process for writs of control (albeit delayed). It is also introducing 12 warrant of control support centres in England and Wales to centralise and standardise its services, and engage with debtors early to reduce the need for bailiffs to visit debtors at their home addresses. Currently, the only enforcement method available online is the warrant of control.
Applying to the county court for a warrant of control to send bailiffs to collect payment or goods for auction is one of various ways of enforcing a judgment (the High Court's equivalent is a writ of control).
Briggs described the county court bailiff service as 'gravely afflicted in its quality by delays and under-performance' compared to 'the more incentivised private service' of the High Court Enforcement Officers (HCEOs). Hence, why county court judgment creditors prefer to enforce in the High Court.
But Thompson notes: 'If it is not a debt that is regulated by the Consumer Credit Act, and it is under £600, we can't use the HCEOs, and our members have pushed for a long time for that [service] to be opened up.'
CCUA argues enforcement should be entirely outsourced to the private sector, as state-employed bailiffs are 'totally overwhelmed'.
Briggs concluded the strengths and weaknesses of enforcement by HCEOs and bailiffs deserve a separate review, although for bailiffs 'urgent steps need to be taken to address the underinvestment'. And, failing unification, 'processes available only in one court should be extended to the others'. For example, attachment of earnings orders (AEOs) are only available in county courts.
While HCEOs and other privately funded enforcement agents may be more efficient, they are expensive. But the CCUA argues that increasing their volume of work would allow enforcement agents to achieve economies of scale and reduce their charges.
OFFSHORE PROTECTION
Even at the top of the litigation spectrum, enforcement can be difficult. Michael Redman is a director and co-head of the global corporate intelligence, asset tracing and enforcement business at AIM-listed Burford Capital. Most of the claims the litigation funder is pursuing are of at least £20m in value.
Redman says enforcement 'has the biggest potential to ruin your investment if you can't collect at the end of the day, irrespective of the merits of the case'.
The principal reason judgments or awards cannot be satisfied is because debtors' assets are hidden offshore, according to Burford's research. That is where judgment debtors 'set up their structures to protect their wealth'. From the Caribbean to Liechtenstein and Switzerland, 'offshore jurisdictions can be particularly problematic for the enforcement of judgments', says Redman.
It is very expensive to pay asset tracers or forensic accountants to try and untangle these webs of corporate structures. Often it is also necessary to go through a number of different enforcement processes in different jurisdictions.
The ability to finance the pursuit of unpaid judgment debts is perceived as the most significant benefit of legal finance to companies; it is also one of the most common reasons they use legal finance, according to Burford's 2018 litigation finance survey.
In response to 'pent up demand' for capital and expertise, Burford has introduced enforcement and asset recovery financing. 'People come to us with an investment prospect which is typically a final judgment or a final arbitration award, and will want to know whether we will invest our capital in it.' Burford either buys the judgment or award outright, or funds the legal costs of the enforcement across a number of jurisdictions. Burford also has an in-house team of asset tracing professionals.
There are also concerns that some agents are not complying with new rules introduced in 2014 to protect debtors against aggressive enforcement methods. Following a short inquiry last December, the Commons Justice Select Committee recommended that the government establish a regulator for the enforcement agent industry and a separate independent complaints body; and that fees be set 'as low as possible while ensuring the sustainability of the enforcement industry'. The Ministry of Justice carried out its own call for evidence between November 2018 and February 2019 to assess the treatment of debtors, and whether further regulation is needed.
Practitioners have concerns about other methods, too. For Jeff Lewis, Brabners' head of litigation in Manchester, 'the mechanisms for enforcing a judgment are often quite unwieldy, allowing escape routes to judgment debtors'. With AEOs, for example, 'all the defendant has to do is move jobs and then the application lapses'. Third-party debt orders are used to freeze money in a bank or building society but, according to Lewis, 'there is no mechanism within the current court rules to compel a debtor to explain where they bank'. Charging orders can be effective but only against property owners.
Enforcing a money judgment also means more form-filling for the creditor. 'The forms can be quite tricky,' Lewis says. 'There is a lot of scope for filling [them] in incorrectly.' Many creditors find their applications are rejected because of some defect, and 'after two or three attempts give up', he adds. Digitisation and the online court will bring benefits, he argues, making processes 'speedier' and 'less cumbersome'.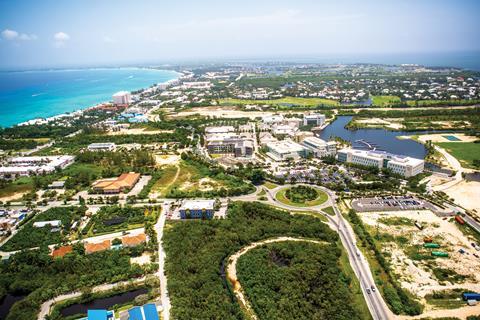 David O'Brien, a partner at Penningtons Manches Cooper, contends that digitisation is not going to change the statistics that much. 'The substantial number of unenforced county court judgments is likely to result from the fact that assets aren't there… If they can't pay, they can't pay.'
Litigating in the small claims and fast track pathways in county courts is relatively cheap and 'it can be cost-effective for defendants to mess about and drag things out', he says.
In higher-value claims this is less likely to happen. O'Brien, who focuses on commercial contract disputes, often with an international element, says: 'When you have got two large parties shedding a lot of money to litigate in the Commercial Court, more often than not… enforcement risk is something that you address at the outset.'
There are enforcement risks in Brexit. The UK may no longer benefit from the Brussels I Regulation (and its newest version, the Brussels I Regulation Recast), although under the negotiated withdrawal agreement (which has been rejected by parliament) the status quo would last until the end of the transition period.
David Greene, Edwin Coe senior partner and Law Society vice president, notes that Brussels I provides for 'a near-automatic recognition of judgments' allowing parties to enforce them in all EU member states. It covers civil and commercial matters, including contractual and non-contractual, employment, insurance and consumer disputes. It protects consumers by allowing them to sue or defend themselves in the home court that is most familiar to them; and it provides an incentive for parties to conclude jurisdiction clauses in favour of the English court.
'The ability to enforce judgments, or awards in the case of arbitration, in a country is often a threshold question for businesses contemplating an investment in that country,' Greene says. 'Preserving the recognition of judgments will be critical to facilitating continued trade between the UK and the EU.'
As an EU member, the UK is also a party to the Lugano Convention, similar to the Brussels I regulation. This applies between the EU and European Free Trade Association states Iceland, Norway and Switzerland. The Law Society believes that the UK should negotiate continued participation in the Brussels I framework and Lugano.

Andrew Bartlett, a partner in the litigation team at Osborne Clarke, argues that enforcing English judgments in other member states (and vice versa) will still be possible, whatever the outcome of Brexit: 'It just means that the procedure will be different.'
In the absence of an international treaty or convention, national law applies. A prime example, Bartlett observes, is the US, which is not a party to any bilateral treaty or multi-lateral convention for the mutual recognition and enforcement of judgments: 'It is well recognised that an English judgment can be enforced in the US, generally, without too much difficulty.'
In England and Wales, the process for recognising a foreign money judgment is at common law, whereby a judgment creditor sues on the judgment as a civil debt. But that is normally dealt with by a summary judgment procedure, Bartlett notes.
The enforcement of a judgment in another jurisdiction has two phases: recognition by the foreign court, and then executing the enforcement against the debtor's assets. Bartlett says: 'The second phase is enforcing as if it were a local judgment so you are using national procedures once you have got your foreign judgment or award recognised.'
This means that after a foreign ruling has been recognised in England and Wales, the tools available to judgment creditors are the same as for domestic judgments. Brexit will not change this.
Tools include writs of control, charging orders and third-party debt orders, but also powerful 'protective' measures such as receivership orders and freezing injunctions on a global basis. This 'interim relief' preserves assets in lengthy, large-scale international disputes, Bartlett observes. Breach of these court orders can lead to imprisonment. The Ablyazov litigation, for example, involved extensive use of worldwide receivership orders and freezing injunctions in support of enforcement against Mukhtar Ablyazov, who was found to have defrauded the BTA Bank in Kazakhstan.
The main question I get asked by my clients is, do I need to be concerned about enforcing that judgment in Europe after Brexit?

Elizabeth Williams, partner, Simmons & Simmons
Yet, concerns about the recognition aspects of judgments are widespread. Elizabeth Williams is a partner in the financial markets litigation group at Simmons & Simmons. Most of her cases are fought in London's commercial court, but often have a European angle.
'When you have a judgment from the English court, the main question I get asked by my clients is, do I need to be concerned about enforcing that judgment in Europe after Brexit?' says Williams. That is part of financial institutions' assessment of their Brexit legal risks.
Williams' advice covers alternative regimes, such as the 2005 Hague Convention on choice of court agreements. The UK plans to rejoin this should we leave the EU without a deal. Williams says: 'Its application is far more limited in scope' than the Brussels I framework or the Lugano Convention. For example, it only applies where is an 'exclusive' choice of court agreement.
The UK also plans to accede to the Lugano Convention, but this will need to be ratified by all parties involved. 'The sticking point', Williams adds, is that it may require 'some level of recognition' by the UK of the European Court of Justice's authority.
All is not doom and gloom, however. Williams says: 'At the moment, even in circumstances where there is uncertainty about the ease with which you can enforce an English judgment, the strength of the English court system for resolving high-value and complex financial disputes remains the same, regardless of Brexit.'
Dan Tench, a litigation partner at CMS, is confident that 'in most cases there will be continued recognition of UK judgments in courts of member states, and vice versa. The route by which we'll get there is not entirely clear at this stage, but I do not see any serious driver which is likely to derail that. The question of recognition of judgments is by and large a theoretical rather than a real problem, and the more significant issue is one of perception'.
So is there any evidence of clients taking their disputes elsewhere? It is too early to tell, but activity by commercial lawyers is an indicator. O'Brien says: 'We have seen an increase in the use of arbitration clauses because [arbitration enforcement] is not going to be affected by Brexit.' He adds that moving away from the European regime will make enforcement far more costly and complex: 'We are going to be kidding ourselves to try and suggest that there is going to be [zero] impact on the legal market in this jurisdiction.'
Marialuisa Taddia is a freelance journalist