Consultations on housing policy are stacking up, with the government promising an ambitious programme of reform which will impact on the conveyancing world. Cybercrime remains a huge concern and practitioners will be keeping a close eye on two important appeals around liability for identity fraud which are due to be heard together next month.
Set these against the backdrop of a subdued housing market and fears of rising interest rates and it is clear that there are plenty of challenges ahead. So how do practitioners view the market and what key issues stand out for them?
Looking first at the housing market, Nationwide is predicting property values will be 'broadly flat' this year, with a possible marginal gain of around 1%, while Halifax forecasts UK growth in the range of 0%-3%. The picture is generally more positive in the regions – particularly the south-west – than in the capital.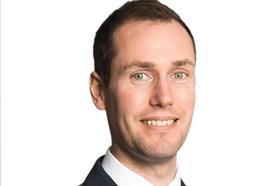 'London is a very distinct market,' says partner Philip Askew, who leads the London residential property team at Stone King and is a member of the Law Society's Property Section committee. 'The rest of the country is performing better, particularly Bath and Bristol. Cambridge is still a very buoyant market and you will see Birmingham become increasingly buoyant with the pending HS2 railway line, so it is certainly not all doom and gloom.
'Overall, I am positive about the coming year. We still have transactions coming in and pretty much the same level of instructions; it is just property prices that are changing. In prime central London, for instance, sellers are being more realistic in terms of what buyers are willing to pay and are accepting lower offers.'
Askew says it is unlikely there will be any cuts in stamp duty at the top end of the price brackets. 'It is all part and parcel of the government's focus on the regions,' he believes, 'rather than making life easy for the central London elite.'
While removing stamp duty for first-time buyers was a 'good win' for the government in appealing to young people, he does not believe the numbers involved will free up chains significantly. 'They still have to find the deposit,' he notes, 'and it will be interesting to see if the Bank of Mum and Dad continues to be healthy as people become more cautious in respect of investing in the property market.'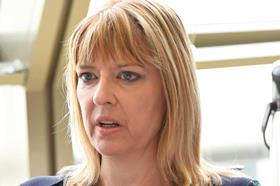 Instructions are holding up for this time of year for Sarah Dwight, a sole practitioner based in Birmingham. A member of the Society's Conveyancing and Land Law Committee, she says being in commuter-reach of London may be helping keep the local market buoyant.
There is also cautious optimism among firms of licensed conveyancers, according to the Council for Licensed Conveyancers, which says 53% expect volumes of work to increase over the next year, with only 10% forecasting a fall. Nearly half of firms increased their prices for conveyancing during the last year – double the percentage that did so for probate or will-writing – while only 4% reduced their fees.
When it comes to housing policy, the government has given it greater prominence by rebadging the Department for Communities and Local Government (DCLG) as the Ministry of Housing, Communities & Local Government (MHCLG – or #HoCoLoGo by Twitter comedians). The conveyor belt of housing ministers continues with Dominic Raab, briefly justice minister, becoming the fourth occupant of that post in three years following the latest reshuffle.
Top of its agenda in terms of public pressure is tackling 'fleeceholds', a shorthand description for covenants in freehold deeds which create an income stream for a third party. The fury among residents is palpable. The National Leasehold Campaign has nearly 10,000 Facebook members demanding action to stop 'the ground, literally, from being sold from under our homes, often to the highest bidder and sometimes even at auctions'.
The ministry's consultation paper on tackling unfair practices in the leasehold market received what housing secretary Sajid Javid described as a 'staggering' response running to 6,000-plus replies.
The department has proposed a range of measures such as a ban on the future sale of new leasehold houses; restricting ground rents in newly established leases of houses and flats to a peppercorn rent; and making the process for buying a freehold or extending a lease 'easier, faster, fairer and cheaper'.
'Some of these leases contain exceptionally onerous terms, creating future liabilities that can leave homeowners stranded and unable to find a buyer,' Javid said. 'These practices are practically feudal and entirely unjustifiable.'
There could also be fallout for conveyancers, who may find themselves in the line of fire of those who feel they were 'mis-sold' their homes.
The property industry has at least been spared the shockwaves that might have ensued from a landmark case that potentially could have sliced as much as half from the cost of extending a lease or buying a freehold. Mundy v The Trustees of the Sloane Stanley Estate was billed as a 'David and Goliath' battle over the calculation basis for extending a lease with less than 80 years remaining.
The case centred on a Chelsea property where the lease has fallen below 23 years. The freeholder had requested £420,000 to extend the lease on the flat.
Last week the industry breathed a sigh of relief when the Court of Appeal ruled in favour of the freeholder (see news).
The ministry also issued a call for evidence last year on whether a new regulatory model is needed to address the imbalance of power between letting and managing agents and tenants in the leasehold sector.
In its response, the Law Society called for more formal regulation and transparency over fees to protect consumers.
'There is currently no timescale for providing information, for instance on building insurance, services charges or future works,' Dwight says. 'It can be a week or six weeks, which can hold up a chain.'
Sellers have to pay for that information at the start of the transaction and, if the freehold is held by a separate company, the seller has to pay for information on ground rent payments as well.
'In Birmingham, the two main firms of managing agents charge between £150 and £500 and it is probably significantly more in London,' Dwight explains. 'I believe that information about the additional costs and the potential delays should be mentioned at the point of sale by the estate agent rather than when someone comes to us having agreed to buy or sell a property.'
Practitioners have also been submitting their views to the former DCLG on how the homebuying and selling process can be made faster, cheaper and 'less stressful'. The department has yet to publish an analysis of the replies or its response.
'We have been saying for some time the present process is not fit for purpose for 21st century clients,' says Eddie Goldsmith, chair of the Conveyancing Association. 'I don't think anyone disagrees with that now.'
He has been looking at the e-conveyancing process in Australia. where the online property exchange network PEXA (Property Exchange Australia) allows for the e-transfer of funds and simultaneous completion and registration. Set up in 2010, it has enabled AUS$91bn (£52bn) worth of property value to be transacted electronically.
'Conveyancers were worried how it would affect their jobs,' Goldsmith says. 'But all the ones I speak to now say they are happy to do away with the admin and have more time to advise clients and manage their expectations.'
HM Land Registry has a long-running programme to digitise the conveyancing process here. It plans to allow borrowers to sign mortgage deeds electronically later this year, provided there are no objections to the government accepting liability, given the 'low' risk of the scheme.
Signatories will identify themselves with the government-backed GOV.UK.Verify scheme, through which seven certified 'identity assurers' confirm identities when required. It will be tested first on remortgages. As yet, there is no date for when it will go live.
Some of the Registry's ambitious digital transformation plans have unnerved conveyancing solicitors after they learned that the agency had built a 'chatbot' online property adviser.
John Abbott, the Registry's director of digital, data and technology, says the chatbot is 'just a vision of what we could build'. But if he were a conveyancer, 'I would hire as many technologists as I do solicitors'.
'This is emotive territory,' Goldsmith says. 'I used to think that there would always have to be a human intervention because you would have to deal with calls from very stressed-out clients.
'However, with chatbots and artificial intelligence, it won't be long before a client – if they so chose – could run their conveyancing process without any human input at all. Any system would ultimately need a lawyer sitting behind it in case the client wanted help or it was a complex transaction. But, in a standard transaction where the information and documents are easily accessible and clear, I don't see why a client would need a conveyancer holding their hand from start to finish.'
What's coming up in 2018
Two appeals involving identity fraud – Dreamvar (UK) Ltd v Mishcon de Reya & another and P&P Property Ltd v Owen White & Catlin LLP & another – are listed together for a four-day hearing at end of February
Ministry of Housing, Communities and Local Government is working on proposals to legislate on residential leaseholds, regulate letting and managing agents, and make the homebuying and selling process 'less stressful'
The ministry plans to introduce a database in April of rogue landlords and property agents, and banning orders for the most serious and prolific offenders
Russell Hewitson, chair of the Law Society's Conveyancing and Land Law Committee, flags up other key issues:
Law Commission projects include electronic signatures, smart contracts and residential leasehold, covering topics such as enfranchisement, commonhold and the regulation of managing agents
Registered land and chancel repair liability are also on the commission's project list; and
A draft bill is due this session to establish a register of beneficial ownership of overseas entities owning property in the UK
For Dwight, it is not just about the technology: 'When people are buying a house, they do need their hands holding. It isn't about doing everything overly quickly just because you can. It is about helping them make the right decision in their particular circumstances.'
What is always on practitioners' minds is the threat from cyber criminals and fraudsters. Dwight has taken out extra cover against cybercrime on top of her two-year PII policy.
She 'struggles' with firms that email bank account details rather than fax them or give them over the telephone. She also advises clients not to post details of their home move on social media. 'It opens it up to someone who then waits for the email saying "here are my bank details".'
Knowing how to protect yourself against fraud is vital, she stresses. A member of the Conveyancing Quality Scheme technical panel, she says: 'We are going to do some roadshows and get feedback from the profession on whether the CQS protocol needs redrafting as there have been so many changes since it was first written, especially around cybercrime.'
Askew points out that the critical identity fraud appeal involving Mishcon de Reya (tinyurl.com/hocav5k) raises the question of who is liable when there is a fraudulent seller. 'It will be interesting to see what checks we may need to carry out,' he says, 'and if the Law Society ultimately issues a practice note on how far you have to go to verify the identify of the other party and to verify that their solicitors are doing their job.'
The issue of verifying identities is a 'complete mess', Goldsmith says: 'Every stakeholder in the industry has different rules and there needs to be a central process which everyone accepts.'
Richard Brown, head of legal services at Miller Insurance, says residential conveyancing remains the highest weighted risk. 'Some practitioners are taking out standalone policies to cover cybercrime,' he says, 'but not as many as you would think as the main fraud risk, such as any loss of third-party funds, is covered by the PII policy itself.'
When it comes to ground rent clauses, Brown says most developers on new builds are correcting them. 'The issue for conveyancers is in the second, third or fourth sales of properties,' he warns. 'Solicitors should be ensuring these clauses are corrected by the developer now rather than letting it slide to find the property becomes more difficult to sell. We wouldn't be surprised to see some claims coming through as we are getting hints about this becoming an issue.'
Brown adds: 'The indications are that April renewals will be OK and if there are any upward pressures on pricing it will be more towards the October renewals.
'As ever, our message is – do the job well and make sure your risk management is good so if there is any catalyst for claims you are in a good position to fight them off.'
Land Registry will be shining a spotlight on conveyancers' performance later this year when it publishes data on the 500 entities responsible for the highest volume of applications.
Andrew Robertson, the Registry's head of customer policy, says its aim to make conveyancing simpler, faster and cheaper is being held back by the 5,000-plus requests staff have to send out each day to conveyancers for further information or action before their applications can be completed.
To encourage conveyancers to improve, the Registry will be publishing raw data on each firm's performance which can then be analysed by the firm or members of the public.
The data, which will be free of charge, is not intended to become a 'compare the conveyancer' site, he stresses, and firms will not be 'ranked'. However, practitioners will be able to 'exploit' the information commercially and non-commercially, as long as they acknowledge its source.
If the intention is to allow the public to see how well practitioners do after completion, Dwight says, the Registry should do it for all firms, not just the big call centre firms, who can then use it for 'self-promotion'.
'It will keep us on our toes,' Askew acknowledges, 'in terms of timescales and making sure things are dealt with promptly. It will also be useful to have a measure in terms of the numbers of transactions we have compared with other firms locally.'
So how else should practitioners be putting their house in order for 2018?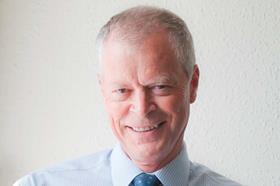 Peter Rodd is a consultant with Kent solicitors Boys & Maughan, a member of the Property Section executive committee, the Conveyancing and Land Law Committee and CQS Technical Panel.
He says practitioners should be looking at possible changes in their market and identifying alternative sources of instructions if their usual work dries up. Other key issues are staffing levels and technology.
There are hidden costs to taking on more conveyancers, but Rodd says there are also risks in being understaffed. 'The quality of your service may deteriorate and your reputation suffer,' he says. 'Staff who are working under too much pressure will be off ill, thereby exacerbating the problem. Staff may take risks, things are overlooked and mistakes occur.'
A 'surprisingly large number' of conveyancing firms do not use case management systems, he says. 'But there are sophisticated systems that would save an enormous amount of staff time as well as providing essential reminders and minimising the risk of things being overlooked.
'AI is also likely to have a significant role. It's very much a question of whether you want to be at the forefront of technology or wait until it's firmly established. Conveyancers tend to be reluctant to change, but it's essential that you monitor what is happening elsewhere.'
It's a 'constant battle' to stay up to date, he acknowledges, not only with property law and procedure but also the new AML requirements, data protection issues and regulatory change, while being alert to the sources of work coming into the office.
The key, he concludes, is 'make sure that you are running and managing the conveyancing department, not just letting it drift'.
Supply-side economics
Housing remains at the very top of the domestic political agenda with lack of supply seen as the greatest challenge, according to the Royal Institution of Chartered Surveyors housing market forecast for 2018.
It predicts the housing market 'soft patch' will persist this year after 'underwhelming' levels of activity across the residential sector during 2017. 'As the market ran up against intensifying headwinds, buyer enquiries stalled, sales volumes stagnated and sentiment has turned altogether more cautious as a result,' the RICS says.
The government has an ambitious target of delivering 300,000 new homes a year by the mid-2020s. But are the measures it is putting in place going to achieve that aim?
'Among all the cynicism,' says the RICS, 'it must be highlighted that net additions to the housing stock across England totalled just over 217,000 in the 12 months ending Q1 2017.
'This represents an increase of nearly 20,000 (12%) on the previous year and is in fact the second-highest figure since this measure was introduced in 2001. If the current rate of growth were to be maintained, it would take just three more years to hit the 300,000 mark.'
But, it warns, the reality is not so straightforward: 'Nearly 18,000 of these additional dwellings came from office conversions under permitted development rights. It seems improbable that such conversions can continue to make such a hefty contribution (8%) indefinitely.
'Furthermore, housing delivery across the country is dominated by the large private sector housebuilders. As the government itself has acknowledged, it is unrealistic to expect this group alone to make up the deficit in supply, with their current pipeline pointing toward an increase of around 10% in the number of units developed over the next two or three years'
The RICS believes a comprehensive housebuilding programme incorporating direct commissioning by central and local government will be needed to hit the target.
It also identifies some positive measures in the autumn budget, including the lifting of the local authority borrowing cap for housebuilding, which should benefit the provision of affordable council homes at some scale.
There was also new money for the Home Builders Fund which is aimed at supporting smaller housebuilders. The Housing Infrastructure Fund received a further £2.7bn, while £630m was made available to help the delivery of 40,000 homes across small sites.
But the RICS sounds another note of caution: 'More details are required on how these policies will work in practice.'
Grania Langdon-Down is a freelance journalist