With premiums on the up and income in freefall, the Gazette assembles a panel of brokers and solicitors for insights and advice on professional indemnity insurance. Maria Shahid reports
As the UK lockdown enters its eighth week, solicitors across the country are reporting a slump in instructions, with some practice areas coming to a complete standstill. This is making their professional indemnity insurers predictably nervous.
A survey of 8,000 firms carried out by the Law Society in March and April showed significant cashflow pressures and lower fee income for a majority of SME law firms in England and Wales.
At this time each year, the Gazette routinely hosts a roundtable discussion on PII, with brokers, practitioners and the Law Society talking through issues such as the salient risks faced by firms and topics such as market capacity. Because of lockdown, that could not happen – so we have asked for remote contributions instead.
Income
Parvien Akhtar is the founding director of Leicester firm Bright Legal. While her practice is not limited to conveyancing, she has seen a considerable slowdown in instructions: 'There is no money coming in at all in conveyancing. I have had about 10-15 new instructions come in since the lockdown. Litigation is going on remotely, so we are having to reduce our fees for this, as we cannot carry out face-to-face meetings, and some family work is going on remotely.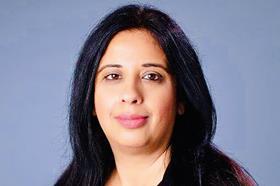 'I've spoken to lawyers who are worried that they may not even have a firm to come back to. We are all really struggling.'
When set against the background of an already hard PII market, in which insurers were prepared to take fewer risks and premiums were going up, the current crisis could not have come at a worse time.
Julie Norris, a partner in the regulatory team at Kingsley Napley, explains that insurers have had to shoulder several large payouts in the legal sector in recent years, many of which arose from work undertaken in the 2008 crash and are only now being settled.
'This, coupled with an increase in smaller claims for common negligence, cybercrime and so on, has meant that the premium pot has taken a huge hit,' she adds.
Brian Boehmer, a partner at broker Lockton, agrees: 'When reflecting back on the October 2019 renewal season, the PII market for solicitors was a challenging environment, with many practices paying more for their insurance. This trend of increased premiums continued into the spring renewal season.'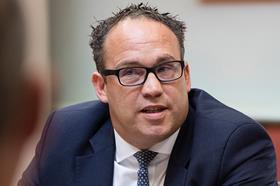 Boehmer notes, however, that some law firms have had a contrasting renewal experience – a minority has seen premiums stay the same or even cut.
Sally Azarmi's boutique City firm Azarmi & Co had no difficulty in securing the same quote as in previous years in March. 'My track record helps,' she says. 'If you keep your insurers informed of what you are doing and show that you have had no claims or complaints, that helps.'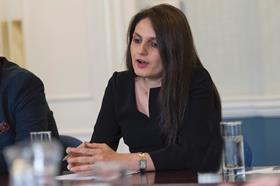 Central London firm Howard Kennedy's director of risk and compliance, Rebecca Atkinson, notes that the firm has seen only a slight rise in its premium, which she puts down to careful risk management.
In uncertain times, only one thing seems certain – with every economic downturn, an increase in professional liability claims inevitably follows.
From an insurance perspective, some practice areas remain riskier than others.
'No practice area is immune from claims, but there are, naturally, certain ones that experience a greater volume of claims,' says Boehmer. Residential conveyancing is the largest contributor, he notes, although others with a lower frequency can actually generate more severe claims in terms of value. Last year, in addition to commercial property and probate, these have related to cybercrime, as cyberattacks have increased.
Azarmi acknowledges that her consistent premiums are helped by working in practice areas classed as lower risk.
Paul Castellani, a professional indemnity specialist from the Forum of Insurance Lawyers and partner at global firm Kennedys, notes that much of his current work comes from corporate claims, as the continuing lockdown leads to the 'slow demise of the economy.
'Lots of companies have been just getting by, managing to just keep trading, and are now going under. Their liquidators will be looking closely at how these companies have conducted themselves and will bring claims against not just the directors of a company, but its professional advisers. These kinds of claims tend to spike in recessionary times,' he says.
Nick Gurney-Champion, a consultant solicitor at south-coast firm Biscoes, is of the view that the road to recovery will be a slow one: 'Once the lockdown is lifted, the market will begin to recover, but I would be surprised if we are back to normal levels of work before 12-18 months.'
Cashflow concerns pervade all conversations in the legal market right now. 'The lockdown is definitely affecting our cashflow. Conveyancing has come to a standstill. It will be a few months before transactions can be exchanged and completed, and we can invoice for our fees,' notes Gurney-Champion.
Far away
Remote working increases the risk profile of a firm still further. 'We are used to working collaboratively, which we can't do at the moment. On big transactions in particular, there is a risk that deals will complete that may not reflect the true nature of what the parties negotiated, leading to the possibility of rectification claims,' says Kennedys' Castellani.
He adds that, in private client matters, will instructions usually need to be taken in person and evidenced by two independent witnesses: 'That's just not feasible at the moment. It's quite possible that we will see claims being made by disappointed beneficiaries.'
Remote working also brings a greater risk of data breaches if client documentation is worked on outside the firm's secure IT systems, as well as risks attached to less experienced staff working unsupervised.
'In their haste to complete transactions, it can be tempting for lawyers to use apps that are outside the firm's network,' adds Atkinson.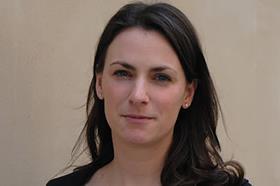 Norris agrees: 'The way law firms are working during the lockdown gives rise to risks. Homeworking tends to make information security more problematic, and there is more exposure to cybercrime. All this may have affected firms that have just renewed and will certainly be likely to impact on firms renewing in October.'
Through a combination of increased risk, as well as hardening market conditions and capacity issues, practitioners noted increasing premiums in March and April PII renewals.
Premium price
Gurney-Champion, who sits on the Law Society's PII committee, adds: 'Premiums have gone up considerably in April. It's a trend that I believe will continue and, come October renewals time, the market will harden even further, leaving some firms in difficulty.'
'We have seen rate increases of 10-12.5% in 2019, and for the 1 April renewals we have seen a 25% increase,' says Ed Pickard of broker Miller Insurance. 'Early signs are that in the second quarter, rates will continue to rise.'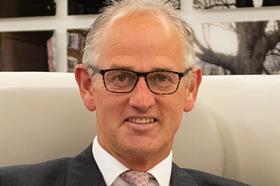 Boehmer notes that an analysis of more than 500 practices placed in Lockton's renewal portfolio during March and April showed an average increase of 15%, with practices paying 17% more for the compulsory layer of insurance.
'This was higher for at least 21-partner firms, which saw a rate increase of 17%, resulting in a 22% increase in their compulsory layer of insurance,' he says.
He adds that percentage increases in premiums for practices that purchase coverage above the compulsory primary limit would have been even higher.
'They would have seen a significant rise in the cost of the working layer, which is the first excess layer above the compulsory primary limit of indemnity up to £10m. On average, rates increased here by 75%, which resulted in a premium 78% more than the previous year.'
Pickard agrees that premiums have definitely increased in the excess layer, something he believes is set to continue. 'The higher the risk, the more difficult and expensive the risk will be to place,' he says. 'Even now, we are seeing clients on some of the biggest placements having to consider lower limits.'
Smaller firms, as well as sole practitioners, are among those seeing these increases.
'As a firm, we have a claim-free record, and have had no problems in obtaining reasonable premiums in the past. However, this March we received a quote from our usual broker that was 50% up on our usual premium,' says Akhtar, who practises in Leicester and is a member of the Law Society's Small Firms Division. She notes that other firms in her area that are due for renewal in September and October are reporting even greater increases in premium; some have even been told that cover may not be available at all.
Forward planning is key
Premiums on PII cover need to be paid upfront and present one of a law firm's largest annual expenses, after premises and salaries. Those that are coming up to PII renewal are having to consider different financing options very seriously for the first time, so that the lender can pay the cost of the premium upfront and firms can direct cashflow and capital into other parts of their businesses.
Andy Poole, legal sector partner at accountant Armstrong Watson, notes that while some firms were initially reluctant to obtain financial assistance, preferring to take loan holidays instead, in the past few weeks, as firms have started to consider their cashflow requirements, some have started looking at different types of loans on offer. These include those specifically designed to cover PII, which give firms the option of monthly repayments.
Akhtar's is one such firm. 'Ordinarily, I would have just paid for our policy upfront, but a loan helps us to keep our cashflow going,' she notes.
Poole notes that some law firms have also been applying for loans through the government's Covid-19 business interruption loan schemes. 'Initially, I had some firms struggling to access the Coronavirus Business Interruption Loan Scheme (CBILS), but that was earlier on in the process, and it seems to be easing, as the requirement to consider all other funding options before exploring CBILS has been relaxed,' he explains.
Pickard notes that he has seen a rise of about 20% in firms taking out premium credit, which allows them to spread their loan over a longer period.
Capacity concerns
Claims are increasing and becoming more severe, as more breach the compulsory primary limit of £2m – or £3m in the case of a limited liability partnership, alternative business structure or incorporated practice. This has deterred new entrants from the solicitors' PII market and triggered a number of exits, particularly so in the working layer (the first layer above compulsory primary insurance).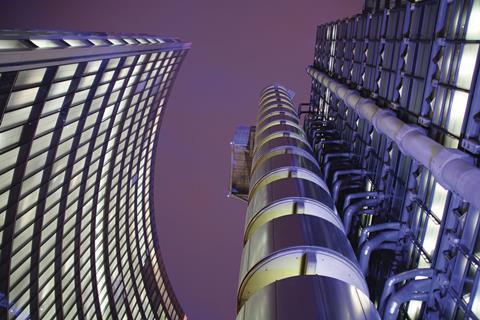 Brian Boehmer, a partner at broker Lockton, explains that this left many firms without an insurer during spring renewals this year: 'Each year brings with it new appetites from insurers.
'Two managing general agencies, Maven and Omnyy, which wrote on behalf of Lloyd's of London participating insurers and had implemented an aggressive growth and pricing strategy at previous renewals, exited the market in 2019.
'A number of their policyholders were coming to the end of their extended policy periods during the spring renewal period, meaning that hundreds of practices were seeking a new insurer.'
Castellani advises early financial planning: 'Many firms are struggling financially, and along with PII premiums, they will need to factor in potential redundancy payments, which may follow the furloughing of staff. They'll need to start planning very early how they will pay for this.'
A more cautious approach by insurers and their underwriters seems inevitable. 'When considering renewal applications, underwriters will be in a difficult position, and will want to assess the likelihood and size of potential claims,' says Castellani. 'Underwriters will no doubt increase their financial due diligence – they will want evidence that premiums can be paid.'
Gurney-Champion agrees: 'Insurers will definitely be nervous. Our advice is to renew in good time, evidencing why your firm is a better risk than others, and showing that you are complying with policies and procedures, and have a contingency plan in place for a downturn in income.'
'Insurers are asking very specific questions about how a firm is managing in the current environment,' notes Pickard. 'They will want to know everything, from how firms are supervising their teams remotely to how they are dealing with mental health issues in their firms; as well as how client confidentiality, and timescales and costs are being dealt with.'
Patrick Bullen-Smith, head of professions at broker Hera Indemnity, adds that by October, one question insurers will be asking is whether firms have contingency plans in place to deal with the drop in fee income. 'Insurers will not want solicitors dabbling in areas of practice they are not experienced in just because that is a way of generating fees,' he says.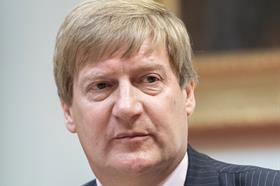 Bullen-Smith emphasises the importance of good presentation in the PII renewal proposal form. 'The form should be neat, preferably typed, and all questions answered. If there are any anomalies, these should be explained in a separate attachment.
'A full claims history should be attached. Any large notifications should have full explanations as to how the firm has changed its practice to stop any repeat.'
Even before the lockdown, insurers were taking a more diligent approach to renewals, Boehmer adds.
'The tougher insurance environment has led to more questions being posed,' he says. 'Underwriters, who were already inquisitive, are asking more questions to get a greater understanding about a practice before they deploy their companies' capital. Heightened controls were implemented at many insurers, with peer reviews regularly taking place, resulting in a high volume of additional questions.'
Pickard says financial viability is particularly important when it comes to solicitors, as their minimum terms and conditions (MTC) require automatic run-off cover for claims made after the firm has stopped doing business, as well as extended indemnity cover (EIC). Run-off cover lasts for six years after a firm's PII has ended, while EIC applies to firms that have not been able to renew cover and requires their insurer to extend their policy for 90 days.
Good presentation is vital, says Boehmer. He notes that additional questions are coming not just from compulsory primary participating insurers but also – for the first time since the closure of the Solicitors Indemnity Fund to new joiners in 2000 – leading excess layer insurers, which have even introduced a specific questionnaire.
Post-Covid questions are likely to be posed concerning operational processes, details of finances (including loans and volume of staff furloughed) as well as questions relating to client account protection.
Limiting exposure
In terms of new business, it seems inevitable insurers will continue being cautious, says Pickard.
Several have bigger exposures to Covid-19 that have little to do with PI, which will affect their appetite to take on more.
'It's all about assessing the likely risk that will be created,' he says. 'I can't see insurers proactively targeting the profession. The minimum terms really do not help here, with insurers fearful of exposure to run-off.'
Council for Licensed Conveyancers members, unlike solicitors, have a common renewal date (1 July), avoiding a clash with popular solicitors' renewal dates. Still, Pickard adds: 'Given that conveyancing has been completely curtailed, a number of licensed conveyancers will be financially strapped, and there will be an exposure to run-off. This will run into the wider solicitors' profession, especially those involved in conveyancing. The difficult question to answer is what we do with those in intensive care.'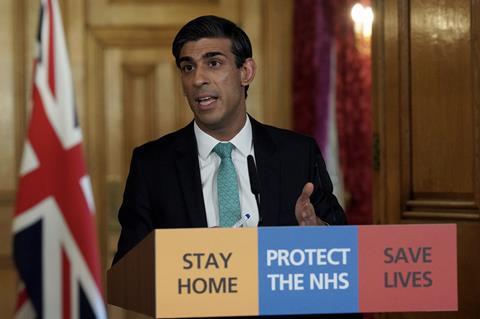 Boehmer believes there is still an interest in well-run businesses, emphasising the importance of good presentation: 'Insurers will want to align their capital to well-run businesses, so the quality of a practice's renewal presentation will play an important role in whether they source favourable terms.'
He predicts an increase in the popularity of co-insurance, with more insurers advocating a sharing of risk as well as the reward of premium – particularly so for larger firms with a higher risk exposure.
'Given the breadth of coverage provided under the MTC, it surprising that this approach has not been as common,' he concludes. 'We would anticipate that this will become a wider-explored renewal strategy.'
Maria Shahid is a freelance journalist
This article was kindly sponsored by insurance brokers Hera, Miller Insurance and Lockton