Adversarial justice is founded upon representation and a properly functioning court system that can accommodate robust procedure. But is 'reform' pushing our jurisdiction into 'inquisitorial' territory? Eduardo Reyes reports from the latest Gazette roundtable
The common law tradition has been, by any measure, a successful 'export' for England and Wales. A sincerely expressed hope for our legal sector is that, post-Brexit, it will prove an enduring source of the UK's 'soft power' in a volatile world. But the adversarial approach that is at the heart of civil disputes and criminal proceedings is under pressure.
The high cost of representation relative to the means of parties who need it, together with savage cuts to publicly funded representation, challenge the viability of this model. That is because, as JUSTICE director Andrea Coomber observes: 'An adversarial system is predicated on representation.'
'The result of cutting legal aid was a vast increase in the number of litigants in person in the courts,' adds the Law Society's head of justice, Richard Miller. 'And – surprise, surprise – they struggle with the adversarial system.'
There is an acknowledged pressure on judges to ensure fair treatment of unrepresented parties in the process; yet the use of technology and alternative dispute resolution seems to weaken the relationship between court, justice, advice, advocacy, and the use and availability of evidence. Moreover, the disposal of the courts estate is eroding what are perceived to be the tangible underpinnings of our traditional system of justice.
If judges are intervening in the conduct of a claim or defence to ensure parties are not disadvantaged by a lack of representation, and alternative processes are being used to resolve disputes that do not encompass duties of disclosure, a big question arises. That is, are we moving from an adversarial system to one that is more inquisitorial in style? And is this happening by default rather than by design?
Conceptual questions aside, there is a more prosaic issue. As Brabners LLP partner Jeff Lewis, the firm's head of litigation in Manchester, declares bluntly: 'The civil justice system and the court system appear to be crumbling and moving towards a state of collapse.'
Lewis, who also sits as a deputy district judge, is particularly concerned about the plight of litigants in person: 'If I were a non-lawyer,' he continues, 'the first difficulty I would encounter is to find a court that was near me. The second difficulty I would find is to speak to anybody who could help me, because the phones in most county courts rarely get answered. And if I want to go into the building and speak to somebody, which a lot of people are going to want to do, the counter may well be closed.'
Thus, he reflects: 'Before I've even started, I've got a difficulty about how I'm going to start the process to get redress for the wrong that I perceive that I've suffered.'
Reforming the tribunals
Unison senior solicitor Shantha David, who took the union's successful challenge to employment tribunal fees to the Supreme Court, says: 'The delays are incredible, and I'm talking as a lawyer who knows how to navigate the system.'
David is critical of a 'piecemeal' approach to reform of tribunals in particular. She references parties who have not received court correspondence needed to prepare for a hearing; judges who do not receive bundles because of errors by admin teams; and 'a tremendous backlog' of cases.
The response has been given the label 'reform'. But as High Court judge Sir Robin Knowles observes: 'Looking back, sometimes the word "reform" has been used just to describe change.'
Reform is not a 'piecemeal' response, he says: 'There are a lot of things that we know can't go on as they are. Against that background, it is crucial to look forward and in the spirit of realistic opportunity. Gathering around a table like this is an exemplar of that type of opportunity. It allows us to try and identify the themes that, going forward, really will mean that reform means improvement.'
As chief executive of HM Courts & Tribunals Service (HMCTS), Susan Acland-Hood is in what is very much a hot seat at present. 'One of the things we all recognise is that, at the moment, it feels as though the system is under stretch,' she concedes. 'One of the founding thoughts behind the court reform programme is that we can do this better.'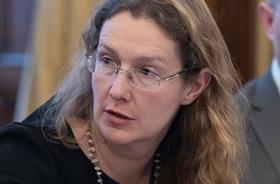 Part of the solution is to complete the centralisation of certain services, she states, alluding to changes to some county and magistrates' courts. 'Having people who are a bit more specialised in actually picking up the phone and answering your question can increase the rate at which we can answer the phones,' Acland-Hood adds. 'We've seen that for those county courts where calls have moved to our business centres, and also in the magistrates' courts in London, where we've done something similar. We've significantly increased not just the rate of answer of calls, but the rate of people having their problem addressed. It's not OK if [those] answering the calls can't answer the question.'
The degree to which resources are stretched is a push-factor that is leading to a reliance on technology – video hearings and online platforms – and to a desire to steer civil disputes and many family cases towards ADR. 'We've got to face up to the reality that physical courts, as per the government's policies, are closing down and being sold off,' says Masood Ahmed, Leicester University academic and a member of the Civil Procedure Rule Committee. 'Therefore, there is a push towards digitalisation and having smaller claims at least dealt with online – for example through the online civil money claims pilot.'
He adds: 'I think the other interesting element is this idea of collaborative dispute resolution. Access to justice doesn't simply mean access to a judge. Access to justice means providing litigants with a range of options to try to resolve the dispute.'
Acland-Hood notes that of 2 million civil cases 'that come through HMCTS's door every year, 50,000 end in a hearing'. Therefore, she observes: 'To design the entire system around the 50,000 that end in a hearing rather than the 2 million that come through the door seems to me not to be serving the majority of the people in that system particularly well.'
Horses for courses
Acland-Hood advocates 'horses for courses' in civil disputes, a point which meets with approval from several of those present.
But do some reforms in the civil context involve a perhaps unintended element of compulsion rather than choice? Derek Sweeting, a silk at 7 Bedford Row and chair of the Bar Council's legal services committee, observes: 'There's recently been an appeal where the parties turned up in a family case on two occasions to be told the court couldn't accommodate them, and at that point opted for arbitration,' he relates. 'The mother then appealed because, she said, "I was effectively under duress, I had no real choice. Arbitration is supposed to be a consensual procedure, but having been bumped two times for maintenance, I felt I had no choice." That is the reality of litigation at the moment.'
Push factors: towards an inquisitorial justice system?
The drastic reduction in legal aid and represented parties – cornerstones of the adversarial system
Greater judicial 'intervention' to ensure a fair trial for unrepresented parties
'Online' justice, with few or no prompts to the parties concerning alternatives or information on representation
Proposal that centralised caseworkers review and 'sift' employment claims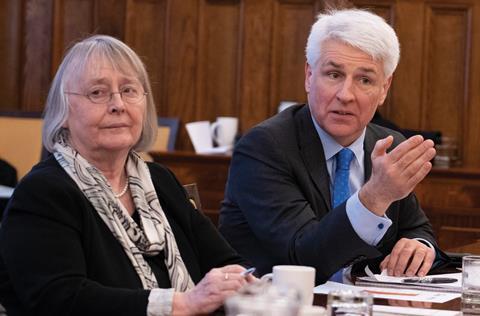 Pushing back
'Unbundling', whereby parties take legal advice at certain points in the process but are not fully represented
'CourtNav', which integrates solicitor review with an online application process
Centralised services to answer parties' questions
Video links for pre-trial hearings, covering both criminal and civil cases
Concerns over the greater power an inquisitorial system hands to the state
Recognition that an adversarial trial is the 'backstop' option to all ADR
'With employment tribunal claims you have a mandatory conciliation process,' Unison's David points out. 'You cannot bring a claim before you go through that process and for some people it's a bit pointless because they've been arguing with their employer for a long time. Their employer's views are entrenched, the employee's views are entrenched and there's just no point [to the conciliation process] apart from to get a certificate in order to get to the tribunal.'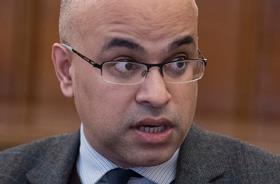 Ahmed argues that there is a need to 'continue to look forward and take those opportunities which are being made available through online justice'. But he also identifies a risk as ADR and online justice continue to be promoted. While he notes 'very positive' feedback from parties who have resolved disputes using an online-only process in British Columbia, Canada (Gazette, 4 December 2018), he adds: 'Sometimes there's a misunderstanding that, if you have ADR within the civil justice system, or within the Civil Procedure Rules, there's an obligation that you must engage with it and settle within that process… If we're saying that you have to engage with ADR and settle, then clearly that undermines the constitutional right of every citizen to access the courts. There is no compulsory form of ADR within the civil justice system.'
The ability to 'opt out' needs to be clear to the parties, he adds.
As well as clarifying the ability to opt out, Sweeting notes that the ability to seek advice needs to be highlighted to parties too. Referring to HMCTS's 'Money Claim Online' system (a secure internet-based service for claimants and defendants making or responding to a money claim), he says this should better reflect the growth in 'unbundled' legal services, whereby parties seek legal advice for part of the process, though not full representation from start to finish.
'You can press a button on Money Claim Online and you can get to paid ADR,' Sweeting observes. 'There isn't a button you can press to get some unbundled advice from a barrister or a solicitor… what we should be building in is the opportunity to get some advice at the outset.'
He acknowledges merits in the Money Claim Online service: 'It's great to go through it because there's a bit where you fill in the chronology, it's all very helpful.' But he adds: 'What you find that most people need to know is, "Do I have a claim or not? What's actually the amount of my claim if I don't end up settling this claim? What evidence do I need?". Those are all questions which can be answered by lawyers, and not usually by anyone else.'
Richard Pitkethly, head of learning and practice at pro bono clearing house LawWorks, identifies similar issues with a pilot project that handles welfare benefits appeals online. 'It can occur entirely online and there is a possibility the individuals involved will not realise that there are ways to step outside that system and pause and seek advice,' he stresses.
Lewis observes that many people continue with a claim or maintain a defence, precisely because they have not had legal advice. 'I think that ADR has more appeal to those of us who are immersed in the legal process than perhaps it does to lay people,' he says. 'Many more people are unrepresented [and in the system] now, because they haven't had somebody – a trusted adviser – say to them, "you know, you might lose this case. It's going to be much better if you settle, it will be much cheaper, it will be much less stressful". They start their process, or they're a recipient of a legal claim, and they think that they are going to win. So, they don't have the same imperative to go to mediation or ADR that legally represented clients have.'
Acland-Hood notes that HMCTS is in discussions with the Law Society about how best to include options and prompts relating to legal advice and alternatives to ADR and online processes.
Incentives for guilty plea
In the criminal sphere Anthony Edwards, consultant at TV Edwards, says that incentives for making a guilty plea are undermining an adversarial system designed to reveal and evaluate evidence. That is particularly the case in the growing number of prosecutions where the accused is not legally represented.
'We have to make provision for litigants in person in crime, who will not be represented at the bottom end certainly, and frighteningly, sometimes at the top end,' Edwards says. 'If you ask a lay person to cross-examine, they cannot do it, because formulating a question is hard work.'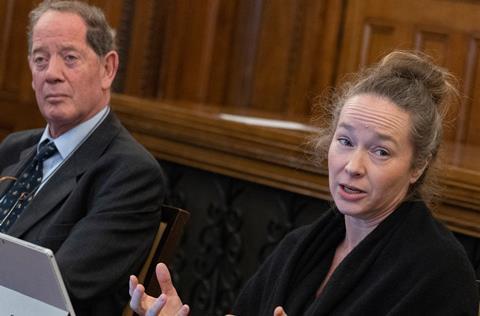 The pressures placed on the parties and their lawyers by a system that is under pressure and keen to dispose of their case is undermining the adversarial system, Edwards suggests: 'This wish to drive forward, driven by investigative, inquisitorial justice, leads to a feeling in the criminal courts of a complete lack of impartiality. Young lawyers feel bullied, they phone me and say, "What do I say in reply to this demand to move on?" and the answer is, "Stand your ground". But it's very difficult when you're young. The guilty plea culture, which is a feature, I'm afraid, of this process of pushing forward, is a continuing concern.'
Edwards cites the example of Liam Allan, whose rape trial collapsed when the police disclosed material that had previously been withheld. He and Allan recently spoke at the same conference: 'The factor, quite beyond the disclosure issues, which absolutely hit home with me was that he seriously looked at pleading guilty to pick up the discount on the relatively heavy sentence he would have received. That is in the case of a thoroughly intelligent young man who was proved innocent by the disclosure that was eventually made. It's my worry that this push towards investigative and inquisitorial justice removes the checks and balances that adversarial justice produces.'
Austerity
Cuts to public funding, and the areas of representation which the Legal Aid, Sentencing and Punishment of Offenders Act 2012 (LASPO) took out of scope for legal aid, are the context for a system that is acknowledged to be under strain. Cuts also provide an impetus for changes to process that involve centralising services and directing parties to newly created online platforms which are also, by necessity, centralised. But is due consideration given to the way such changes alter or potentially dilute the character of adversarial justice?
David notes her concern over one proposal, that the employment tribunal service should have claims directed to case managers who had 'some judicial experience or legal experience to go through claims and sift them out'. Her objection is that 'caseworkers would take decisions that judges would ordinarily make'.
Commercial costs lessons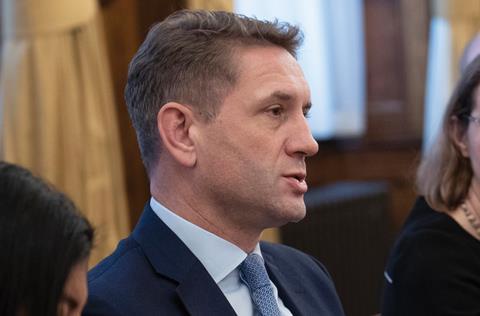 The expense of a just outcome that relies on an encounter in court can be a deterrent to parties seeking to resolve a dispute through litigation. While some insist that the overall cost of an inquisitorial or investigative system can be greater, the cost of adversarial justice is an acknowledged problem even for moneyed commercial parties, with disclosure costs escalating as the volume of data requiring review has exploded in the digital age.
Can the viability of the adversarial system be helped by a focus on processes and protocols designed to reduce cost? That was the focus of the disclosure working group, led by Lady Justice Gloster. Simmons & Simmons partner Ed Crosse, who was a member, says: 'We sought to address some of the challenges in the commercial context through rule change, driving behaviours, imposing duties on parties and their advisers to behave in a particular way, and to bring into play the use of technology to assist and tackle this problem with data.'
Could such rules help with the cost of criminal cases? That would be a challenge in the context of funding cuts to public services, he concludes. 'It's all very well to say you should impose a [relevant] duty on a police officer, on the CPS… but as we know, the number of people working in the CPS and the resources available to the police have been slashed… it's the resourcing that I find most troubling.'
Legal aid was taken out of scope for most private family law matters, leading to an explosion in unrepresented parties in the family courts. But in this arena, relates Oxford University academic Mavis Maclean, there is one technology-enabled initiative that has allowed parties to do much of their own work for a divorce petition, which is then reviewed by a solicitor. 'CourtNav' (courtnav.org.uk) was developed by magic circle law firm Freshfields Bruckhaus Deringer, working with the Royal Courts of Justice (it includes information and assistance for several areas of law).
'It has produced an instrument which collects the necessary information to apply for a divorce in words of one syllable, not 10 pages of jurisdiction,' Maclean says. 'At all [points], there are pop-ups saying if you do this, then that will happen. You might want to think about this, that and the other.'
Once the solicitor has checked that all the information is correct, the petition can be printed and lodged with the court. Maclean describes CourtNav as 'a website with a duty of care, with a responsibility to show people what they're doing when they press this button, not that button'. Digitising divorce petitions means the difference, Acland-Hood notes, between a situation where the court 'sent 40% of [petitions] back' due to errors and sending '0.4% back'.
Reform and resources
JUSTICE's Coomber cautions against a sentimental view of the traditions and processes attached to our courts. For non-lawyers, she observes, courts are 'alienating and intimidating', and have all the appearance of being 'a workplace for lawyers and judges'.
'I think for many people it's an alienating and a disempowering experience,' Law Society president Christina Blacklaws agrees. 'It is never a pleasant one.'
Only a minority of people actually want their day in court. Putting the parties front of mind would lead to a reform programme that includes non-adversarial options for parties, and there is broad agreement at the table that this means 'choices'.
Inevitably some of those choices will seem to include heavier directions for the parties. But where an option points to a more 'inquisitorial' underpinning, Dimitri Schneider, who is dual-qualified in England and Wales, and Germany, warns: 'The inquisitorial system is not based on fact-finding or truth-finding, it is based on the actual principle of production of evidence, meaning that there is no disclosure whatsoever. There is no option to demand disclosure. Basically, the judge, who is a third party, or the main party to the proceedings, decides everything. The parties present the evidence that speaks in their respective favour… the whole system is based, not on fact-finding but on adjudicating on the basis of evidence that is presented by the stronger party… I think that the English system is more efficient.'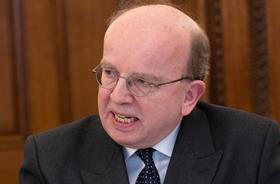 Mr Justice Knowles, though, closes on an optimistic note: 'I think there's room, without compromising our traditions and ability to uphold excellence, for more mediation. There's certainly room for online resolution. It doesn't mean that either of those [replace adversarial justice] across the board. They just mean that our developing system can find room for those components that any particular situation needs.'
'The crucial thing,' he adds, 'is that if we're going to do these things, that we do them well. That is a resource question.'