March's meeting of the Law Society Council
Council headed north to Manchester for its March meeting, emphasising the Law Society's role in representing, promoting and supporting solicitors across the whole of England and Wales. As well as the normal business of Council, meetings were held with a wide range of local stakeholders from across the legal sector, including a group of local law students.
There was a well-attended evening reception on 20 March at the Manchester Art Gallery for members of the profession and other key contacts. Council then spent 21 March on its business agenda. This included a discussion of work under way to influence on behalf of the profession, and promote solicitors at home and abroad, as well as keeping members informed, supporting practice excellence and helping members at every stage of their career.
Marks of respect
A minute's silence was observed in tribute to Baroness Dean and John Franks who both died recently. Baroness Dean had been a member of the Solicitors Regulation Authority board and, when she died, was chair of the Law Society's remuneration committee. John Franks (known as Geoff) was a Council member for 24 years and served on 18 committees.
Influencing for impact – Brexit
There was a presentation to Council on the Law Society's work on Brexit, which continues to feature prominently on the agenda. Council affirmed the Society's ongoing commitment to market access, now calling for a deep relationship with the single market as a guarantee of this. The Society also continues to focus on civil and family justice co-operation, collaboration in policing, security and criminal justice, robust and clear transitional arrangements, and the ongoing promotion of the jurisdiction of England and Wales.
Our position on Brexit was established through speaking to the Law Society's policy committees, our Brexit taskforce and the wider membership to identify how Brexit could affect their businesses and clients. Further details on these priorities can be found in the Law Society's Brexit and the Law report which was published in January 2017.
Continued high-profile engagement with government and with parliamentarians more widely was noted by Council, with the Society receiving many mentions in parliamentary committee reports. Engagement also continues with the EU and other European stakeholders.
International work
In addition to the work on Brexit, engagement has included a seminar organised by the Society on the 'Day of the Endangered Lawyer', with the focus on Egypt, as well as engagement with the British Italian Law Association, a delegation of students from the India Think Council, and a visit to Russia in response to ongoing discussion about the reform of the country's legal profession.
Influencing at home
Council heard of continued relationship-building with the new ministerial teams, including lord chancellor David Gauke and justice minister Lucy Frazer QC, covering priorities on access to justice, court modernisation, personal injury reform and the Society's early advice campaign. In January, the Law Society and its campaigns were positively mentioned in parliament on 17 occasions.
Close collaboration continues with the Welsh Revenue Authority, including a joint survey on awareness of the new land transaction tax.
We have also continued to liaise with HM Revenue & Customs over VAT on disbursements.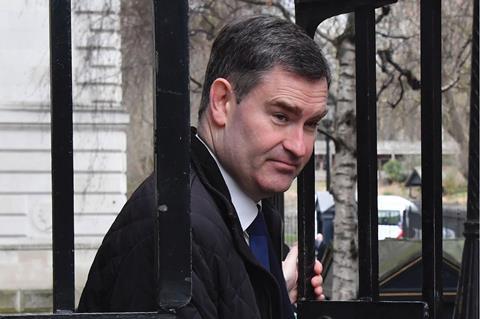 Early legal advice
Council talked about the Law Society's early legal advice campaign. More than 150 MPs have already been contacted by members to support the need to reinstate legal aid funding for early legal advice. This included a reception at parliament with a number of high-profile MPs taking part and showing their support over social media. Council encouraged constituents and local law societies to take part.
Promoting the profession
The presidential plan for 2018-19 was shared with Council. The themes will include our 'Pride in the Profession' campaign. There will be a specific focus on our work on women in leadership in the law, social mobility, the future of legal services (with a focus on artificial intelligence), access to justice, and mental health and wellbeing.
The next burst of advertising in our 'Solicitors – here to help' campaign will appear at railway stations and on buses in the coming weeks.
Keeping members informed
A new joiners pack is now being sent to everyone who joins the roll, including a welcome letter from the president and a copy of the Society's member handbook. Council discussed encouraging all new and existing members to sign up to 'My Law Society'.
Practice excellence
The Law Society has continued to develop guidance, products and services for the profession on the EU General Data Protection Regulation (GDPR), which will be in place from May. Our resources are grouped together on a dedicated web page (tinyurl.com/y74n4zk3) that can be accessed from the Society home page.
In the first quarter of the year 61 events were held to support members.
In January and February we posted seven new webinars on our members' Professional Development Centre (PDC), and our new AML e-learning is now live. The PDC helps each member keep a record of all their training to comply with continuing competence requirements.
Career companion
The results of the Women in the Law survey were shared with Council. Some 74% of men reported progress in gender equality within the profession compared with 48% of women. There were more than 7,500 responses to the survey. Respondents highlighted best practice including flexible working, networking opportunities, mentoring and sponsorship, promotion and celebration of leading women in the law, and role-modelling. The survey results will help shape the Society's Women in the Law programme.
Firms with more than 250 employees are required to report their gender pay gap. Our gender pay gap toolkit is being developed for firms of any size to change their policies and practices to improve gender equality within the profession.
Some 31 events were held for members within a five-week period, including five advocacy training courses and four admission ceremonies.
Future Council and governance arrangements
The new board has begun to meet and made its first report to Council at the March meeting. The next step in our new governance arrangements is the meeting of our two new committees: Membership and Operations; and Policy and Regulatory Affairs.
Council will be meeting for a strategic planning session in April.