Crowdfunding is a rapidly expanding method of sourcing legal challenges, reports Melanie Newman. But is the cash wasted on claims that have no merit and are donors unwittingly exposing themselves to financial risk?
THE LOW DOWN
Backing cases such as Gina Miller's Supreme Court article 50 challenge and terminally ill Noel Conway's quest for an assisted death, crowdfunding has made a noisy entry to the legal world. Donors are glad to play their part in backing cases that might remedy what they see as an injustice, and lawyers acting for clients against powerful organisations are put in the enviable position of being funded upfront. But is there a point when legal crowdfunding 'fatigue' will be reached? Tugs on our compassion and calls on our attention are many, and a successful funding effort requires good publicity – some of which provides strategic tip-offs to the other side. Good cases seeking funding can be overlooked while others with emotive appeal, but poor legal prospects, attract donations.
Crowdfunding has been hailed as a solution to shortfalls in public money for anything from medical treatments, to council regeneration projects, to saving local journalism. Crowdfunding in the legal sphere is no exception.
It is only three years since CrowdJustice, the most high-profile crowdfunding platform for legal matters, was launched with a mission to 'increase access to justice'. Since then £8m has been raised through its portal, funding around 400 cases, many of which would probably never have made it off the starting blocks without the army of donors galvanised by the site. Several cases funded by CrowdJustice have reached the Supreme Court, including Gina Miller's successful action to prevent the government triggering Brexit without parliamentary approval.
The benefits to clients – and the lawyers they fund – are enormous. CrowdJustice, which was designed to meet lawyers' regulatory and compliance obligations, would also contend that the risks are minimal. Unlike other crowdfunding sites, CrowdJustice insists a lawyer or regulated NGO is instructed before the fundraising appeal goes live. Funds raised then go directly to the lawyer's client account.
'For backers, this means there is a high level of trust – they can be assured that the legal matter they are donating to has been taken on by a firm,' says founder Julia Salasky, a former Linklaters associate. 'For lawyers it also means they get paid up front, and that funds are collected compliantly.'
Salasky says lawyers are moving into new practice areas as a result of the newly available funding streams. She adds: 'So although lawyers don't get involved in the actual crowdfunding process, which is totally client-led, we've made it easier for them to have visibility on revenue generated on a personal and firm level.'
But the process is not entirely straightforward. Crowdfunding, like any new technology, comes with its own challenges. Successful crowdfunding usually necessitates regular updates to donors, particularly if the case is long-running and requires more than one round of fundraising. While the onus is on the client to keep their funders informed, lawyers inevitably become involved in the process.
Marketing and risks
The CrowdJustice page for Omid, a 54-year-old man with an incurable neurological disease who is fighting to change the law on assisted suicide, has been updated 15 times since the appeal was first launched in March 2017. Skeleton arguments, outcomes of case conferences and the detailed grounds of the claim have been shared on the site, along with details of fundraising events.
Saimo Chahal of Bindmans, who has worked on several crowdfunded cases (including Omid's), says there is no legal requirement for the lawyer to keep donors updated but it 'makes sense ethically and from a PR point of view to do so'.
'It's an essential part of good public relations,' she adds. 'Lawyers need to be able to multi-task to deal with this type of fundraising. It is not for the faint-hearted. There is a risk that confidential information could be disclosed accidentally.
'In my experience defendants do look at the crowdfunding page – in my cases they have told me that they do so.'
As well as searching for snippets of previously undisclosed information or clues on strategy, the other side is also likely to be looking at how much money has been raised. 'They may use that information when making representations to the court about costs,' Chahal says.
The feedback loop that ensures better-publicised cases raise more funds, which in turn generates publicity, also means cases can do less well if little information is available for public consumption. Harriet Wistrich, founder of the Centre for Women's Justice and a solicitor with Birnberg Peirce, has worked on several crowdfunded cases, including the landmark judicial review of the Parole Board's decision to release the rapist John Worboys. She is currently advising on a prospective challenge to the Crown Prosecution Service over the death of Jourdain John-Baptiste. The 22-year-old fell from a balcony in 2015 after an argument with her boyfriend, who was arrested at the scene. The CPS decided – after the family undertook a victim's right of review – to prosecute him, but then reversed the decision. The family says this is 'irrational' given the available evidence and is crowdfunding for legal action.
'We've had to be incredibly careful with the information we've put out because we don't want to undermine the case,' Wistrich says.
The need for such sensitivity may in turn have inhibited the level of media coverage of the case. While the appeal has raised the £5,000 for initial case preparation, it looks unlikely to reach the 'stretch target' needed to take the case to court and cover the CPS's costs if the challenge were to be unsuccessful.
RAISING MONEY FOR ADVICE
While crowdfunding is closely associated with litigation, it is used to fund a much wider variety of legal matters.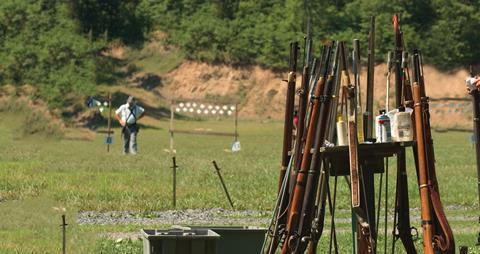 'We see people raising funds to pay for legal advice from everything from environmental impact assessments to individual criminal or immigration matters,' CrowdJustice founder Julia Salasky says.
A group called Academics for Pensions Justice, for example, crowdfunded for advice on whether the Universities Superannuation Scheme had been mismanaged.
Dried meat merchant Martin Cowley, who runs workshops on traditional hunting and cooking, has also used the system. After forgetting to mention historical offences when he filled in shotgun licence renewal certificate for the antique musket he uses in his demonstrations, he was charged with attempting to obtain a firearm by deception. After refusing to accept a caution he successfully appealed on several crowdfunding sites, including CrowdJustice, for funds for a specialist lawyer to advise on his case.
If crowdfunding platforms expand in this direction the commercial gains could be massive. With two-thirds of people who have a legal problem failing to seek professional advice, according to the SRA, the potential market is enormous.
Crowdfunding is not suitable for all types of cases, Wistrich adds. 'From what I've seen it does tend to attract people with means, who can engage with the public and have good networks,' she says. 'If you don't have that ability or that level of support, it's going to be a lot harder and may involve a lot of additional work for the lawyer. Crowdfunding gives options where previously there were none, but it's not a system that will work for every type of case.'
NGOs also have to be careful not to overuse the mechanism, Wistrich advises: 'If you appeal too regularly it will become harder and harder to raise the funds, because you're likely to be appealing to the same pool of people.'
There is a risk, too, that just as food banks are now factored into benefit decision-making, a case's potential to be crowdfunded may in future be taken into account in legal aid funding decisions.
'I hope that doesn't happen, but it's not impossible,' Wistrich says. 'When applying for legal aid you have to explain why the case is unsuitable for a conditional fee agreement, so I can see that in certain cases applicants might have to explain why they can't crowdfund.'
Frivolous cases
As crowdfunding becomes more popular, there is also a chance it could increasingly be used to pay for what are, in legal terms, unmeritorious cases against public services or individuals.
The CrowdJustice platform has already been used to raise substantial sums for cases with slim prospects of success. Peace activist Angie Zelter raised almost £11,000 through CrowdJustice as part of an attempt to prosecute Theresa May for war crimes in relation to the Trident nuclear programme. The money funded the costs of an unsuccessful application for judicial review of the attorney general's refusal to hear evidence that Trident is illegal.
A Northern Ireland activist similarly failed in his application for judicial review of the Conservatives' parliamentary deal with the Democratic Unionist Party. Ciaran McClean raised £94,000 to pay for a QC to make the case, but Lord Justice Sales decided the grounds relied on were not 'properly arguable in a court of law'.
Judicial reviews do set a 'high hurdle to get over' in that the case has to be arguable, says Wistrich, so vexatious or frivolous cases would fail at an early stage. Other forms of civil litigation, in which a case proceeds unless it is struck out, may be more likely to attract dubious claims, she adds.
The CrowdJustice platform has already been used, albeit unsuccessfully, to raise funds for a libel claim. In February former MP George Galloway launched an appeal for funds for a libel action against the Jewish founder of the left-wing Momentum group, who had accused him of anti-Semitism. The appeal closed after raising £3,270, and a week later Galloway announced he was suspending his 'legal action against the owner of Momentum Jon Lansman'.
In a blog post for Oxford University's Centre of Socio-Legal Studies, professor Ronen Perry argued crowdfunded claims that are funded on a donation basis should be professionally vetted to prevent frivolous claims wasting 'scarce administrative resources'.
'In non-investment-based models, as opposed to third-party litigation funding and investment-based crowdfunding, no party has a sufficiently strong incentive to establish and implement reasonable screening processes,' he wrote. 'The crowdfunding platform has only a meagre incentive to vet applications, because it makes a profit irrespective of the case's outcome.'
CrowdJustice takes a 3% cut of funded appeals, while JustGiving deducts 5% from each donation. GoFundMe dropped all its fees for UK, US and some other transactions in 2018 (though payment processing charges are still applied) and is now relying on voluntary contributions to cover costs.
Crowdfunding sites do not assess the strengths of users' cases and CrowdJustice's requirement that users instruct lawyers before the case is published on the site is not sufficient to guarantee merit, Perry contends.
While unmeritorious claims have always existed, funded by private wealth and special interest groups, the success of crowdfunding requires new measures, Perry argues: 'The platforms dramatically increase the frequency and probability of successful funding campaigns, making the problem a lot more acute.'
Salasky says it is not possible to track outcomes of matters funded on CrowdJustice, partly because many appeals are for pre-litigation advice and available data does not point to a major upswing in unmeritorious actions. In fact, official statistics point to an 18% drop in judicial review cases since 2016, although the Ministry of Justice has faced an increase in challenges.
Perry suggests that to prevent frivolous claims, the crowdfunded party's lawyers could be required to take the case on a contingency fee basis or accept liability for the other side's legal expenses if the claim is found to be without merit.
He also argued for a bar on claimants using crowdfunding to pay costs orders or other amounts payable under judgments to maintain an 'effective deterrence'.
Costs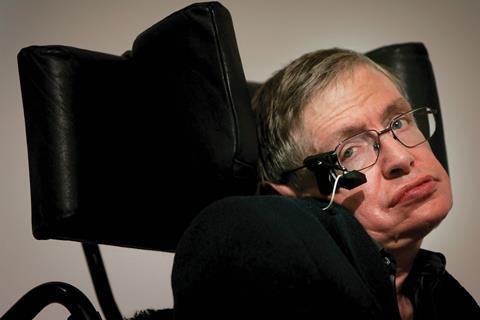 When crowdfunding for legal action began, various experts suggested donors could find themselves liable for costs. The matter has not yet been settled conclusively by the courts.
CrowdJustice's website states its belief that donors 'will not typically have any liability beyond their initial pledge', but adds that this is not legal advice and 'we make no warranties or representations as to costs or other risks of donating to any particular case'. Legislation that came into effect in April 2015 indicates that in judicial review cases, people who donate over a certain amount (currently £3,000) may have to be identified to the courts and may be exposed to further costs risks, the site adds.
To date, however, the courts have not been minded to impose costs on donors, or to deter crowdfunded claimants. In February 2018 the High Court held that a crowdfunded judicial review brought by professor Stephen Hawking and others against then health secretary Jeremy Hunt met the statutory test for a costs capping order (CCO). The court also acknowledged that public-spirited cases should not expose claimants to open-ended liability and that crowdfunding provided a way to limit their personal exposure.
In the Worboys case, the Centre for Women's Justice was awarded its costs, which meant much of the money raised for the case was recovered. CrowdJustice's rules state that anyone who donates more than £1,000 will be reimbursed part of their donation if funds are unused. Otherwise, their money goes to the Access to Justice Foundation or to a case of a similar nature on the CrowdJustice site.
However, a judge took a different view on costs in the UK's first crowdfunded private prosecution. Andrew Marshall and David Jugnarain, partners at Edmonds Marshall McMahon, were instructed by a Cyclists Defence Fund (CDF) to bring the case against a driver for causing the death of a cyclist by careless driving. The CDF raised funds via JustGiving and the case went to trial in 2017. The driver was found not guilty.
Private prosecutors are able to apply for reasonable costs from central funds in bringing indictable offences, even if the prosecution was ultimately unsuccessful.
'In the CDF case the judge said that the sum raised through crowdfunding could not be recovered,' Jugnarain says. 'The rationale was that these were sums raised for the litigation and none of the donors expected to get their money back.'
The people in the 'crowd' who fund cases are, of course, pleased to support the case or cause, and with crowdfunding at an early stage in its development, its contribution to justice is set to grow. The ceiling on its contribution, though, is not the public's commitment or compassion. Rather, it is the public's attention span, as the model is heavily dependent on the publicity that cases generate.
Seen in that light, crowdfunding is a long way short of being any sort of panacea.
Melanie Newman is a freelance journalist