Sally Azarmi, Azarmi Legal Services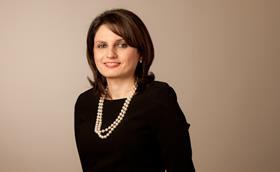 As a small firm, the things that are most important to me, personally, every year are:
Knowing that the insurer is rated, has an established reputation and is able to provide a service to small firms, that is, is accessible and understanding of a small firm's needs which are different from larger firms and able to deal with any issues quickly in the worst-case scenario;
Cost! I have found that the cost of the cover I am offered can vary by a few thousand some years. This makes a difference to a small firm. Provided the insurer is rated with a good reputation and I feel I can have a good relationship with the broker/insurer, cost of the premium will be one of the key deciding factors.
Ease of use of the proposal forms and the time they take to complete;
Having/building a good, tailored relationship with my broker so that the conversations are not just "pleasantries" aimed at getting my business but show some knowledge of my practice and company's ethos and what I hope to achieve;
Some flexibility. For example, there are occasions where I may need to work with other larger firms on cases that are outside my area of expertise. Having an insurer that understands that and can vary the terms of my cover on an ad hoc basis is immensely helpful.
Feeling like my broker/insurer is "looking after me" during the year e.g. with communications on seminars or industry information; the odd meeting over coffee.
As former Chair of the Small Firms Division and a member of the committee, the central issue I have heard debated in the last year is of course the proposal by the SRA, to reduce the maximum single claim limit to £500,000 (£1 million for conveyancing) from the current £3,000,000. The general consensus from what I have heard amongst insurers, small firms and The Law Society is that this is simply an unnecessary change. The cost of the premium is unlikely to fall with the reduction in cover. The most likely outcome will be an increase in the cost of cover for £3 million, which is a minimum many small firms will still seek to secure, and reduced protection for the client. The real issue affecting many owners of small firms who are coming up to retirement, is the cost of run-off cover, and this is not something that appears to be considered in a meaningful manner by either the SRA or insurers. Crispin Passmore of the SRA has kindly agreed to meet with the Small Firms Committee in July to hear the views of the committee members who represent a broad spectrum of small firms in the country on the proposed changes.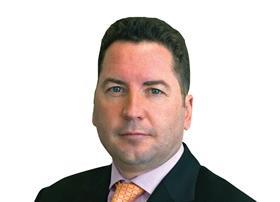 Tony Roe, Tony Roe Solicitors
My firm is a specialist team of experienced solicitors. Our work type is 100% divorce & family law. We know what we like and like what we know. This stands us in good stead with our insurers. There are some firms who claim to be dedicated specialists in a particular field, yet they dabble in wholly unrelated ones.
We leave to others areas of law outside our field, referring such matters out. This does not mean we lose work. Rather, they refer any family law matters to us.
My firm tends to deal with more complicated family law disputes, often with higher net worth clients and larger asset pots. I have never been in favour of simply insuring the bare minimum level of liability. I have found that increasing that limit upon renewal is surprisingly cheap.
The SRA's proposal to reduce the maximum single claim limit to £500,000 is utterly misguided. It ways that the plan is "designed to make sure users of legal services get the appropriate level of protection, and in turn benefit from a more competitive marketplace and increased choice". However, it is an accident waiting to happen. Such an arrangement would involve more firms having to get expensive "top up cover". Moreover, it will offer law firm clients much less protection. Meanwhile the SRA seems to have missed an opportunity to tackle run-off cover.
I want to know that my insurer has a solid reputation. I am fortunate that, ten years on, my firm has had no claims. If it ever came to it, I would want to know that my insurer would fight my corner and offer a very supportive service.
I also need to be confident that I have a good broker. It is a mistake to only talk to your insurer or broker on renewal, or worse, on notification of a claim. When I was first recommended my broker I invited him to visit our offices. I explained over coffee how my team worked, the work we did and how we ran our matters. For both broker and insured, it is not just about putting a face to a name. It is also very useful to understand each other. One can always learn more about improving one's systems and introducing better risk management from a good broker. They can offer very good advice throughout the year.