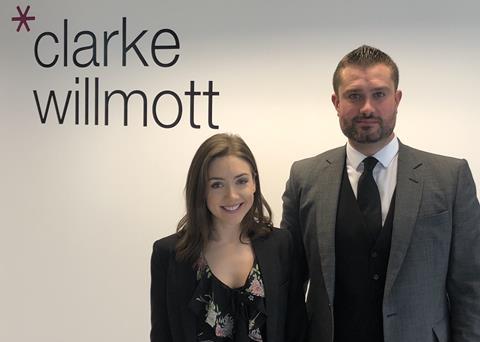 National firm Clarke Willmott LLP is expanding its family department in Manchester with the hire of Emily Barcilon from Myersons in Altrincham.
Barcilon deals with the full range of family law issues that arise following divorce and separation including financial claims, cohabitation disputes and child arrangements. She has experience of dealing with hidden assets, complex and high value financial claims and where there is a pressing financial need to claim against a spouse or former partner. She also acts for parents and grandparents in matters dealing with the day-to-day arrangements for children, cases where there are welfare concerns or where there are allegations of abuse or other issues affecting the whole family.
Partner Chris Longbottom, who leads the family law team in Manchester, said: "We are very pleased to welcome Emily to the firm. Her strong training and local background will be a great platform for her to build upon with us.
'Her appointment, following the recent growth of the Manchester office including the addition of the very experienced private client (wills and estates) team, is another demonstration of the firms' commitment in the north and the national network of experts providing top quality and market leading advice to a range of individuals for their personal legal needs.'