City partners Juliette Peters and Jessica May have opened the doors to Peters May LLP, a boutique divorce and family law practice based in Mayfair, London.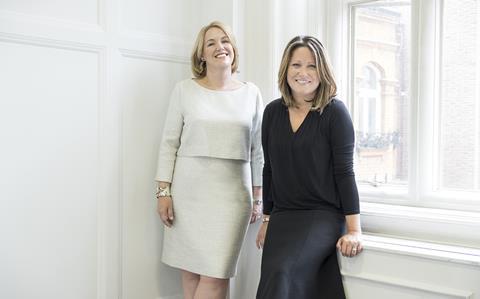 The partnership specialises in all aspects of family law including divorce, children, finances, same sex relationships, prenuptial agreements, postnuptial agreements and unmarried relationships. They have over 35 years' combined experience and a wealth of expertise on advising in complex, high net worth, multi-jurisdictional cases.
The pair met whilst working together at London law firm Howard Kennedy where Juliette Peters was a partner. The firm then went on to merge with CKFT Solicitors where Jessica May was practising. Prior to working at Howard Kennedy, Juliette Peters assisted divorce lawyer Raymond Tooth for many years advising on the largest and most complex of family cases. Both Juliette and Jessica left Howard Kennedy in 2016. Juliette joined Shoosmiths LLP as a partner in its London family department whilst Jessica took a short career break to raise her family before consulting with law firm family practices in London.
Peters said: 'We are very excited about opening the doors to our new venture and offering a bespoke service to our clients. Being a successful family lawyer is not just about the law. Our clients come to us during highly-charged moments in their lives looking for support and advice at a time when emotions often take over. As a close small team we will be offering an unrivalled level of service, continuity and attention to each and every case.'
May added: 'Whilst we both had our own clients when working together previously, it quickly became clear that we worked very effectively as a team. We feel that by working together we can offer our clients a greater level of service, expertise and responsiveness than we could individually. This is what spurred us on to join forces and create a unique practice where client needs are put at the forefront of the business.'