Labour's former leader Jeremy Corbyn MP has had his application for pre-action disclosure to mount a claim against the party dismissed.
In a ruling handed down on Wednesday, Master Sullivan rejected that the claim was out of the ordinary in any relevant sense despite it being likely that Corbyn would make allegations against his successor and the opposition leader Sir Keir Starmer.
Master Sullivan acknowledged a public interest in the dispute but said that did not mean that the ordinary litigation process should not be followed. She added: 'The media attention does not in my judgment mean that transparency between the parties greater than would normally be the case at this stage is desirable.'
Corbyn sought disclosure of documents related to the decision last year to suspend his membership of the party and automatically suspend the whip. This followed Corbyn's response to a report on anti-Semitism in the Labour Party by the Equality and Human Rights Commission.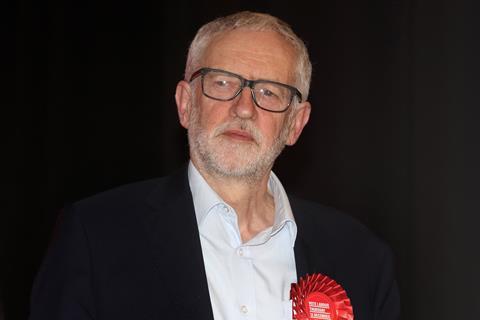 The starting point, as Master Sullivan stated, was that there is normally no pre-action disclosure apart from those documents required by protocols. The only exception is where disclosure may help to dispose fairly of the anticipated proceedings, assist the dispute to be resolved, or save costs.
Corbyn's solicitors argued that without disclosure, he was prejudiced in preparing and pleading his case that the party acted in bad faith. It was submitted the documents sought must be in existence and were limited in scope and easily accessed.
Labour's lawyers said this case was essentially a straightforward contractual dispute.
The Master said that the jurisdictional threshold was not met, and disclosure now added no real prospect of disposing of proceedings or having them resolved. Withholding disclosure did not prejudice Corbyn's case.
She added: 'It seems to me that the request is indeed fishing. It is not appropriate for the court to allow a prospective litigant to review the documents to see if there is something that may be of use to them in advance of the litigation.'