Insurers of Rome-based international firm Giambrone will have to pay towards UK claimants' costs in a negligence action over a property investment scheme, the High Court has ruled.
Mr Justice Foskett exercised the court's discretion to award non-party costs in 'exceptional circumstances', saying AIG's funding of the defence did materially increase the cost of the claims.
AIG had been indemnity insurers for Giambrone which was subject to a judgment in which the firm was found to have acted negligently over advice it gave to 180 British homebuyers who tried to purchase off-plan luxury apartments in Italy.
The development was seized in relation to allegations of money-laundering organised by the Italian mafia and the IRA: the Court of Appeal found the firm liable for failing to advise purchasers of the risks of Mafia involvement.
The court had found in favour of around 80 claimants following a trial in March 2015; an appeal by the defendants failed and an application for permission to appeal to the Supreme Court rejected in December 2017.
The claimants then made an application under section 51 of the Senior Courts Act for a costs order against Giambrone's insurer AIG (Europe) Limited.
Following a hearing held towards the end of 2018, the judge said he had to decide whether, because the Giambrone partners effectively controlled the defence to the litigation, AIG was protected from a successful section 51 application.
In his judgment, Foskett J said it was his sense that the tactics in the case, going back many years, have been to delay any potential adverse finding. Since the judgment was handed down, he suggested, there have been similar efforts to delay any further adverse consequences. Any well-informed layman, said the judge, would regard the way the litigation had been defended as 'unbalanced and, at first blush, unfair'.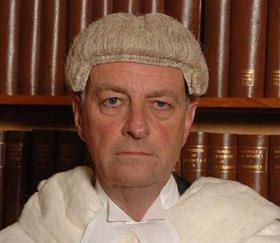 AIG had argued it was entitled to aggregate all the claims so they amounted to one claim for the purposes of the insurance policy. Cover for the relevant claims was therefore limited to £3m payable in damages and/or costs.
Disagreeing with that notion, the judge said: 'It would involve shutting one's eyes to the circumstances in which the ceding of this power came about. The power was either conceded on a basis that left AIG either with virtually no effective control or with control that AIG decided, for whatever reason, not to exercise.'
The judge said that AIG's funding of the defence did materially increase the costs expended by the claimants in pursuing the claims. He ordered that AIG be required to pay one-half of the claimants' costs.
David Niven, a partner in London firm Penningtons Manches who lead the group action professional negligence team, said: 'As Mr Justice Foskett acknowledges in his judgment, this litigation has been 'fiercely contested', even though our clients succeeded on substantively all points at trial. I am confident that this will result in a substantial payment of my clients' costs.'
Giambrone has previously said that it had been the target of a complex fraud perpetrated by skilled and devious criminals. 'We learnt some very valuable lessons and took appropriate and effective action to prevent a similar event ever occurring again.'