The Law Commission is hoping to reinvigorate demand for an alternative form of property ownership that struggled to gain traction when it was introduced nearly two decades ago.
The commission has today published proposed reforms to support the expansion of commonhold as an alternative to leasehold.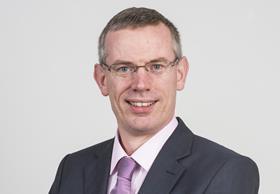 Commonhold allows a person to own a freehold flat, and be a member of the company which owns and manages the shared areas and structure of the building. The commission says commonhold ownership is common in the US, Australia and across Europe. However, fewer than 20 commonhold developments have been built in England and Wales since it was introduced in 2002.
The commission says there are several reasons why commonhold ownership has not taken off. The system has been criticised for not being flexible enough to cater for larger, more complex developments. Mortgage lenders are reluctant to lend cash against commonhold properties because of 'legal issues'.
The commission proposes allowing a commonhold development to include residential and commercial units, and to make it easier to convert from leasehold to commonhold. Service charges set by a landlord would be replaced with commonhold contributions which have to be approved by the majority of those paying them.
Professor Nick Hopkins, law commissioner, said: 'Commonhold provides a once in a generation opportunity to rethink how we own property in England and Wales and offers homeowners an alternative system to leasehold. It involves a culture change, moving away from an "us and them" mindset, towards "us and ourselves".'
The commission has been looking at residential leasehold and commonhold as part of its 13th programme of law reform. Last month it heard from frustrated leaseholders who wanted to know when they can expect to see changes.
The commonhold consultation closes on 10 March.