The lord chancellor is coming under increasing pressure to comment on controversial Brexit legislation published this week after an influential Lords committee demanded an explanation from him on how the bill complies with international law.
The government published a one-page statement setting out its legal position on the Internal Market Bill, which Northern Ireland secretary Brandon Lewis admitted in parliament would break international law 'in a very specific and limited way'.
However, due to its concerns about the rule of law, the Lords constitution committee said it had taken the unusual step of asking Buckland for an explanation.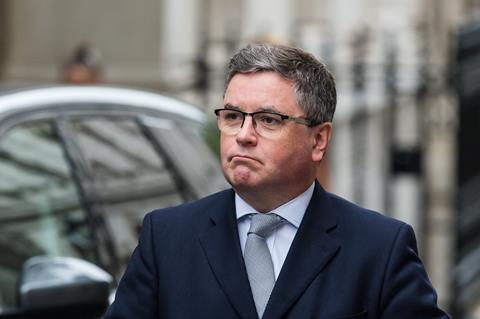 The committee says the bill puts the entire withdrawal agreement, and other agreements, at risk, 'potentially unravelling the policy of the European Union (Withdrawal Agreement Act) 2020'.
Buckland has so far not commented on the bill publicly.
Baroness Taylor of Bolton, chair of the committee, says in the letter: 'We know how seriously you take your oath of office and responsibility to uphold the rule of law and when you appeared before the committee in July you spoke passionately on the subject. Therefore, we should be grateful for a statement from you on how you believe the UK Internal Market Bill complies with international law.
'We will consider the implications of the UK Internal Market Bill as part of our legislative scrutiny work, but given the unprecedented nature of the circumstances it is important we raise our concerns about this matter at the earliest opportunity.'
The committee decided to make the letter publicly available. It said: 'Any breach of international law threatens to undermine confidence in future treaty commitments made by the UK government and increases the likelihood that the governments of other countries would not comply with their international law obligations.'