The Ministry of Justice is to invest £152,000 over the next three years in an education programme to make the judiciary more diverse. The Pre-Application Judicial Education programme is an initiative from the Judicial Diversity Forum, which is made up of the ministry, judiciary, Judicial Appointments Commission, Law Society, Bar Council and Chartered Institute of Legal Executives.
The programme, which will begin next year, will enable candidates from all legal backgrounds to develop their understanding of the role and skills required of a judge, and how their legal experience has prepared them for judicial office, before they apply. Applicants from under-represented groups, including solicitors, will have 'additional, targeted support' via judge-led discussions.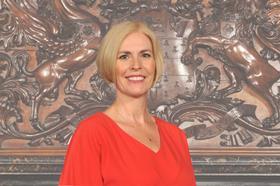 Lord chancellor David Gauke said: 'Becoming a judge is a crucial form of public service at the very heart of our society. From my time as a solicitor I know there are excellent candidates from right across the legal profession, and we want to make it easier for people from all backgrounds to aspire to these roles. We have seen improvement in diversity in recent years, and it is clear that widening the talent pool from which judges are drawn can only make our world-renowned justice system even stronger.'
Law Society vice-president Christina Blacklaws said: 'We know the enormous value solicitor judges bring to our courts and we're delighted that the programme is targeting solicitors as they are under-represented on the bench.'
The total cost of the programme, which will begin early next year, will be £300,000.
Statistics for 2017 show that the percentage of courts judges with a non-barrister background has fallen from 37% to 34% since 2014.
The House of Lords constitution committee heard evidence last year from senior legal figures who lifted the lid on factors deterring many solicitors from pursuing a career in the judiciary. The committee concluded that the government and senior judges must work with the legal profession to bring about a 'significant cultural shift', particularly in law firms, to encourage more solicitors to apply.
Some have suggested stronger measures. Human rights group Justice believes targets 'with teeth' are needed to address the lack of diversity. Labour MP David Lammy, said he regretted not recommending diversity quotas in his landmark review of potential racial bias in the criminal justice system.