Transatlantic unions are all the rage, and not just weddings. Over the past year a spate of law firms have exchanged vows.
Bond Dickinson's merger with Womble Carlyle Sandridge & Rice last year created Womble Bond Dickinson – a global top 100 firm. A few months earlier international firm Eversheds combined with US-based Sutherland Asbill & Brennan creating a 2,300-lawyer firm. Magic circle outfit Allen & Overy is meanwhile seeking a US partner, with O'Melveny & Myers believed to be a frontrunner.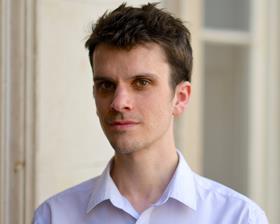 Such mergers bring an increased global footprint, more clients in different sectors and (all going well) more profit.
But the stumbling blocks are not unnoticed, particularly when it comes to culture clashes. Such conflicts have already been blamed for the collapse of one major newly merged firm.
This is one reason Womble Bond Dickinson is running a Transatlantic Lawyer Network (TLN), which it said will strengthen relationships and 'promote wider integration' between UK and US offices. UK solicitors have visited offices in Atlanta and Charlotte, while US lawyers are set to visit London in September.
According to the firm, lawyers will build 'business culture awareness' and 'bolster understanding of the different jurisdictions'. Jonathan Blair, the firm's co-chair and UK managing partner, says that UK lawyers will be given a 'better understanding of how the firm operates' in the US.
Another US firm, Jenner & Block, which entered the London market in 2015, found a similar approach to be useful. Charlie Lightfoot, managing partner, said several US partners became resident in London to help other partners understand the firm's ethos and to integrate.
After global firm King & Wood Mallesons collapsed in early 2017, one former partner told the Gazette the 'Swiss verein' model it operated under was partly to blame for its demise. The former partner said the three main arms of the firm, in China, Australia and Europe, 'did nothing but co-exist alongside each other and shared no common values'. They added: 'I think there was, and still is, a cultural divide between China and Europe.'
William Cecil, partner at Haynes and Boone CDG, does not see this as a problem so far as the US and UK are concerned. The combined firm is a result of a 2016 merger between US-based Haynes and Boone and London firm Curtis Davis Garrard.
Cecil says his experience showed there are 'far greater cultural differences' between some law firms in London than between some US and UK law firms. However, he warns that US firms should appreciate that the London office will be 'subject to a considerable amount of additional regulation than they will be used to'. He adds: 'That is not something that of course should dissuade a US law firm from opening in London, but they need to appreciate the time and resources required to ensure compliance.'
US firm Locke Lord, which has an office in London, felt the sharp end of close regulation late last year after it was fined a record sum under an agreement with the Solicitors Regulation Authority.
Haynes and Boone CDG encourages all of its UK lawyers to visit the US. Cecil says both firms were keen to ensure that there was a good cultural fit before going ahead with the merger. He adds: 'Having a similar culture makes the merger and integration process much smoother and the importance of similar firm cultures should not be underestimated. If one of the merger parties needs to significantly change its working practices or culture, then it is probably not a good fit with the other firm in the first place.'
Eversheds Sutherland also ran an exchange programme called 'Pass the Baton' shortly after its combination. It aimed to 'break down geographical barriers and build a collective understanding'. Each exchange visit was for around two weeks and lawyers were asked to record and share their experiences.
New York-based Sarah Chaudhry, who visited the London office, noticed a difference in communication styles.
'In the UK, attorneys and clients both provide, by US standards, a rather extensive overview of a matter or issue that they are, respectively, working on or for which they are seeking counsel,' she told the Gazette. 'Understanding this distinction allows us in the US to more effectively communicate with our UK colleagues and clients.'