The Ministry of Justice sweetened its long-awaited review of swingeing legal aid cuts with a pledge to spend £8m on legal support and litigants in person. But does its response go far enough?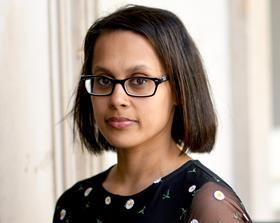 Nearly six years after the government cut vast swaths of civil law from the scope of legal aid, the Ministry of Justice has finally unveiled the findings of its review of the controversial cuts.
Lord chancellor David Gauke told journalists – who were given an hour to read the 578-page review document before a media briefing – that the Legal Aid, Sentencing and Punishment of Offenders Act was implemented in 2013 'as part of the government's response to the economic downturn and tight resources across departments'.
The four objectives of the reforms were to: discourage unnecessary and adversarial litigation at public expense; target legal aid to those who need it most; make significant savings to the cost; and deliver better overall value for money.
Did LASPO meet its objectives? After a fashion, as the ministry says: 'While the reforms to legal aid were very broad and varied in their nature and intent, we think that it can be concluded that collectively, as a package, the changes made to legal aid by and under LASPO have been partially successful at meeting these objectives.'
An action plan announced alongside the review, Gauke said, 'goes beyond' addressing the concerns raised by over 100 organisations and individuals during the review. 'This is a strategy to overhaul the current system, transforming the way people access support while ensuring the system remains sustainable and taxpayer funding is targeted where it is most effective. We want to ensure resources are spent on what works.'
Promises include up to £5m for 'innovative' forms of legal support. Justice minister Lucy Frazer QC said such support could be a Skype tool, or a system for converting lengthy written arguments into an appropriate presentation that people can automatically put into a claim form.
Litigants in person will be supported with an extra £3m over two years. The ministry will also test 'legal support hubs' which, said Frazer, could be in a 'GP setting'.
The ministry will also:
Review the legal aid means test (by summer 2020);
Bring forward proposals to expand legal aid to include separated migrant children in immigration cases (by spring 2019);
Bring forward proposals to expand legal aid to cover special guardianship orders in private family law (by autumn 2019);
Work with the Law Society to explore an 'alternative model' for family legal aid;
Consider introducing an emergency procedure for urgent matters to access the exceptional case funding (ECF) scheme (by the end of 2019);
Remove the mandatory requirements from the telephone gateway for debt, discrimination and special educational needs, and reinstate access to immediate face-to-face advice (by spring 2020).
Following a separate review on legal aid for inquests, plans include simplifying the ECF forms and enabling backdating of the legal help waiver.
The current means test thresholds are preventing families in poverty from accessing justice

Christina Blacklaws
Where is the £8m coming from? Frazer said it will be a 'mixture of internal and external funds'. Did the ministry go cap in hand to the Treasury? 'We did ask the Treasury for extra funding for legal aid.' She said the action plan will 'inform future spending. We need to establish an evidence base for what works in the future'.
The Bar Council said £8m is a 'drop in the ocean' given the extent to which LASPO has restricted access to justice. Frazer pointed out that proposals in the action plan supplement the £8m. For instance, the ministry is looking to 'uprate the thresholds' within the means test, which Frazer said will cost a 'significant' amount. She said: 'It's an obligation we did not have to put forward but we think it's right to do.'
Law Society president Christina Blacklaws said she hopes the changes will make it easier for ordinary people to qualify for legal aid and access essential support. 'The government must give urgent attention to amending the means test thresholds because the current levels are preventing families in poverty from accessing justice; and remuneration rates for solicitors undertaking this vital work must be reviewed for civil as well as criminal work, to address the medium-term viability of the system. As a first step, they should be uprated in line with inflation ahead of further work to make the system sustainable'.