More and more lawyers, attracted to the notion of not being tied to a particular practice while working flexibly, become consultants. As law firms are discovering, freelancers offer manifold benefits
Law firm consultants are generally thought of as practitioners winding down at the end of their careers. But this image is set to change. What was once a bolt-on subsidiary for City giants is now a fundamental part of the sector, with thousands of lawyers opting out of full-time engagement and choosing the life of a freelancer. Insiders agree this branch of the profession has become mainstream.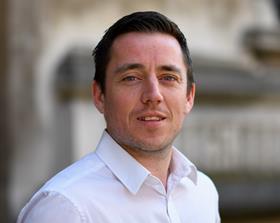 While thinktanks urge firms to think radically and embrace needs for flexible working, many already have – we just did not notice.
The trend began with the likes of Berwin Leighton Paisner forming Lawyers on Demand and creating a team of lawyers available and assigned to individual tasks, or corporate clients. Soon other firms followed suit: Eversheds Agile, Vario from Pinsent Masons and Allen & Overy's Peerpoint among the best known.
The benefits are for all: clients reduce their costs and potentially their in-house teams; firms do not have lawyers waiting for work to come in, and the individuals themselves can pick and choose when they take on work. Long nights poring over documents are not over as such, but you can at least step out of the lifestyle once a task is completed.
While this has been going on for most of a decade, in the past two years a mini-revolution has occurred. Firms can now call on thousands of vetted lawyers who would rather not be contracted to a particular practice or department.
One City firm told the Gazette it now has access to 900 lawyers, paralegals and project managers after a 'substantial' growth in the past two years. Another says its pool has doubled in a year.
Pinsent Masons says applications for its Vario pool increased 63% in 2018.
If you could have 90% of your lawyers as a fixed cost and 10% working freelance then you transform your economics

Tony Williams, Jomati Consultants
Consultants are trusted to work on higher-value deals, and often the clients themselves seek out a lawyer who will dedicate their time to one project. The largest firms will have interviewed and vetted potential recruits, and now task staff members to supervise consultants and ensure they feel part of the firm.
The profile of the consultant has changed too. This work is no longer the preserve of the semi-retired – instead the biggest increase has been lawyers in their 30s and 40s.
David Travis, a former in-house lawyer, worked as a consultant for 14 months on assignments with the consulting arms of two major law firms. Clients included a Premier League football club and a major financial institution.
'Being a consultant gives you a lot of flexibility and in my case allowed me to work in very different sectors on interesting and varied assignments,' he explained. 'Because work is usually project-driven, you have more freedom to work when you want, subject to the delivery of agreed outputs. This can often appeal to parents but allowed me the time to study for exams to qualify as a chartered secretary.'
In its welcome pack for new recruits to Peerpoint, Allen & Overy says the legal landscape has shifted.
Managing director Ben Williams says: 'Whatever your individual choices or needs, you demand the opportunities to set your own course and maintain the trajectory of your career as you move ahead. Consulting is a solution if you are seeking a self-directed legal career.'
Consultancy is not for everyone – and many return to full-time practice or turn a secondment with a company into an in-house role. Often it is used as a stepping stone back to legal practice after a career break for looking after children or elderly relatives. Others find consultancy work after redundancy.
The downside, of course, is the lack of certainty. There are no guarantees of work and consultants can bill only for days when they actually work. But this is an area of the profession that seems likely to grow.
Tony Williams, director of specialist consultancy Jomati, says law firm bosses have been 'pleasantly surprised by the commitment and quality of work produced by freelance consultants, as well as the favourable response of clients.
'One of the opportunities is now for law firms to use freelancers themselves. If you could have 90% of your lawyers as a fixed cost and 10% working freelance then you transform your economics, especially at a time when workloads are uncertain.'