Everyone agrees that buying and selling a home ought not to be a labyrinthine process. But what will plans to fix the 'broken housing market' mean for conveyancers?
The government has made a series of bold statements about reforming the 'broken housing market'. It sees the conveyancing process as a big part of that problem. Last October, communities secretary Sajid Javid issued a call for evidence to improve the buying and selling process. This coincided with the Department for Communities and Local Government (now the Ministry of Housing, Communities & Local Government) publishing research that showed the most common frustration among buyers and sellers is the length of time conveyancing takes. This research also reported high levels of dissatisfaction with solicitors on both sides.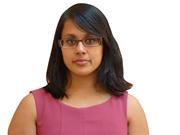 Javid said he wanted to make the home buying and selling process 'cheaper, faster and less stressful', indicating ministers may be minded to come down hard on conveyancers. However, the ministry's response, published last week, seems to rule out any such knee-jerk reaction and, as Javid said last year, begins a 'grown-up conversation' about reform.
Dual representation is off the table. The ministry says it is 'not minded' to encourage buyers and sellers to use the same conveyancer, after more than three-quarters of the 754 people canvassed could see no benefit.
Some did think a single conveyancer might speed up the process, but the advantage of fewer delays did not outweigh potential conflicts of interest. 'They felt that as the current buying process was built around the concept of caveat emptor (buyer beware), having a conveyancer who was clearly working for your interests was an integral part of this process. It was felt that having a conveyancer working for both sides would lead to a reduction in consumer confidence, increase the risk of fraud and increase the cost of audits faced by firms,' the ministry said.
Banning referral fees is still a possibility. Referral fees are paid by conveyancers (or mortgage brokers) to estate agents in exchange for recommending business to them. However, the ministry wants to explore the issue further because, at the moment, the responses show there is 'no clear-cut answer' on the likely impact of a ban. On the one hand, estate agents may refer clients to solicitors based purely on service levels rather than in anticipation of a fee. On the other, a ban might discourage firms from significantly investing in IT due to income uncertainty.
Ministers will be keen to avoid any steps that deter IT investment given they 'firmly' believe technology 'has the potential to revolutionise the way in which we buy and sell houses'. Javid plans to establish a technology working group, which will be told to prioritise work on digital signatures, improving and streamlining ID verification processes, and promoting the adoption of e-conveyancing.
The ministry acknowledges that a move towards e-conveyancing is already well under way, in the form of HM Land Registry's 'Digital Street' research programme, for example. This aims to investigate how technologies such as blockchain could change conveyancing and property registration by 2030. Land Registry is working with so-called 'proptech' and other start-up businesses and challenger banks to explore how a digital register might enable new business models. Blockchain might enable the register to be distributed among trusted parties such as lenders and conveyancers, allowing them to operate and update it securely.
Non-digital natives are worried that the ministry's enthusiasm for technology will reduce their role to a tick-box exercise. Concerns were also raised about fraud and the impact on elderly people. Yet the ministry insists there should always be a place for face-to-face contact.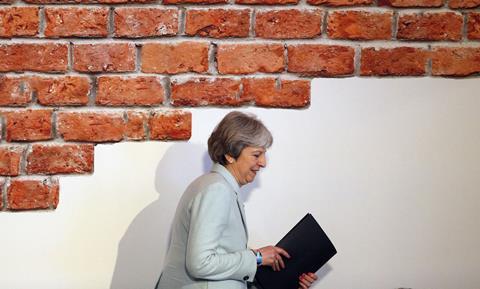 'We would expect technology to be used in a way which enables those people who are less comfortable with technology to still feel able to participate,' it says. 'We do not see that this should be a significant barrier to a digital process. We also acknowledge the concerns about the impact of technology on conveyancers, but hope that technology will enhance their role so that they are recognised for their expertise and advice rather than just their ability to assemble all of the relevant information.'
Despite enthusiasm for technology, the ministry is reluctant to mandate e-conveyancing, saying it would be unhelpful right now – though, interestingly, it acknowledges Australia's success in this area.
In Australia, e-conveyancing, which was instigated by the Council of Australian Governments, is built around an online network of members supported by PEXA (Property Exchange Australia). To ensure the network's integrity, the Australian Registrars' National Electronic Conveyancing Council developed a regulatory framework, under which PEXA operates. Industry safeguards include a participation agreement, verification of identity and digital certificates. PEXA says e-conveyancing is live in five states.
Likewise, the ministry is keen for sellers to provide more upfront information to speed up the process, but has stopped short of reintroducing the ill-fated home information pack. Under that controversial regime, scrapped in 2010, sellers were required to assemble a standard information set. 'Both consumers and professionals were clear that these packs were costly to produce and did not deliver a level of benefit which justified this cost', the ministry's response notes.
In the long term, the ministry envisages a system where sellers provide search information upfront, before offers are made: 'This may come about due to increased digitisation of records or the development of a property logbook. While upfront information on building certificates or local development plans will be clearly welcomed by buyers, we are mindful not to put too great an additional burden on sellers before they put their home on the market.'
In the meantime, sellers will be encouraged early in the process to gather relevant information, such as planning permissions, certificates of work done and previous searches, to be 'sale ready'.
Commenting on the ministry response, Law Society president Joe Egan said: 'As part of our response, we called for more information to be provided to home buyers and sellers upfront, as well as greater consumer protections. These calls were echoed by others and it is pleasing the government has taken many of these suggestions on board.'
Egan stresses that the homebuying process 'doesn't need to be a labyrinth'. If the government listens to the profession, it won't be.