With the Solicitors Regulation Authority taking a hard line on non-disclosure agreements, firms must assess whether they are covering up serious misconduct.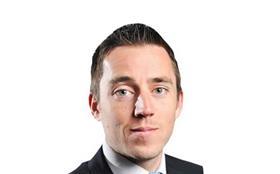 Lawyers have always written non-disclosure agreements, but what about the solicitors that sign them as well? Earlier this month, legal regulators warned there was no excuse for firms to hide from their duties behind gagging agreements with employees and clients.
The profession now faces a period of introspection as it assesses whether enough is being done to ensure staff are protected, and whether NDAs could put firms at risk of misconduct charges.
The morality of non-disclosure agreements is up for discussion, but for the Solicitors Regulation Authority the issue is non-negotiable: if wrongdoing is happening inside law firms, there is a duty to report it. 'The public and the profession expect solicitors to act with integrity and uphold the rule of law. And most do,' explained SRA chief executive Paul Philip last week. 'NDAs have a valid use, but not for covering up serious misconduct and in some cases potential crimes.'
The debate surrounding non-disclosure agreements has intensified since allegations were made last year against the film producer Harvey Weinstein, who was reported to have 'kept a lid' on sexual harassment claims through signed settlements.
The exposé of the Presidents Club dinner in January, where female hostesses were found to have signed NDAs prior to an evening of serving an all-male guest list, shone a grim light on efforts to prevent disclosure of potential misconduct.
The #metoo bandwagon, encouraging victims of inappropriate sexual behaviour to speak out, picked up pace and powerful voices added to the cacophony.
'Your statutory protections against sexual harassment can't be signed away,' said TUC general secretary Frances O'Grady. 'NDAs cannot be used to sweep abusive behaviour under the carpet.'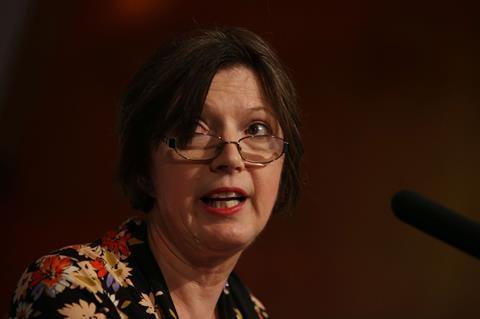 Maria Miller MP, chair of the Commons women and equalities committee, called for a change in workplace culture to keep women safe and provide effective legal remedies. 'We also need to understand whether non-disclosure agreements are being abused by legal experts and employers to cover up wrongdoing,' she said.
The legal profession's response, according to regulatory expert Iain Miller, was 'embarrassed silence'. Miller, a partner at London firm Kingsley Napley, said: 'This is a real issue where we have to begin to work through where the ethical boundaries sit. Yes, we have a duty to act in the best interests of our clients but this is subject to our duty to the court and the wider public.'
Until last week the legal profession's involvement in the NDA discussion was at arm's length, in an advisory capacity. With the SRA's intervention, the sector now has to question how many lawyers have themselves evaded accountability – and how many of their employers have allowed it to happen.
On the surface, the 21 complaints of sexual misconduct received by the SRA over two years suggests there is no problem. But many within the profession believe a dam is about to burst on revelations about serious misconduct and attempts to hide it.
'The SRA's notice is an indication that many cases have been settled under the terms of a settlement agreement; this has clearly caused concern that such agreements contain NDAs which many perceive as being used as a tool to silence victims,' said Ross Meadows, head of employment at London firm Oury Clark.
'Law firms will know better than anyone that as a matter of law, NDAs cannot be used to prevent protected disclosures being made, to relevant bodies, by the victim.'
The SRA's warning notice is not to be taken lightly, agrees Keely Rushmore, senior employment associate at Hertfordshire firm SA Law.
'Firms need to bear in mind that the SRA's position is clear: if an investigation shows that discrimination has occurred, it would be a serious breach of regulatory duties not to report it, irrespective of any confidentiality clause within a settlement agreement.'
Rushmore predicts the legal profession will increasingly be in the spotlight in the coming months, and the handful of firms already exposed as implicated in possible cover-ups will increase.
'Recent reports indicate that two-thirds of female lawyers have experienced sexual harassment,' she adds. 'Some might say that the legal profession (particularly in the City) creates a perfect storm for sexual harassment: the upper echelons of the profession are heavily male-dominated [and] individual partners have a significant amount of control over their team. Hours can be long and there are numerous events involving alcohol.'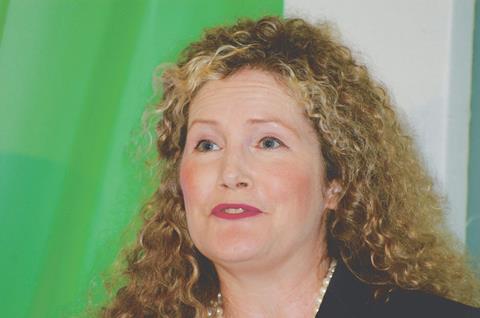 Nevertheless, many commentators believe the legal profession is more advanced than other professional services sectors in tackling the issue of sexual misconduct in the workplace.
Rushmore states: 'The legal profession is undoubtedly very different to how it was two decades ago, and more stringent.'
Clare Murray, founder and managing partner of London firm CM Murray, says NDAs signed by law firms with their own staff are relatively modest by the standards of Hollywood. In any case, the profession is already self-reporting in greater numbers.
'Sexual harassment allegations are certainly being taken more seriously now by many firms and are far more likely to be formally investigated, rather than being swept under the carpet or dealt with by a quiet word with the alleged harasser,' she says. 'From a partnership and also regulatory point of view, undertaking a proper investigation is key and should become the norm to protect all involved as far as possible.'
Transparency with regulators – as well as with staff members – is now imperative for law firms that have signed agreements.
Anthony Sakrouge, employment partner at London firm Russell-Cooke, says: 'Firms may wish to review whether they need to report allegations of harassment or other discrimination they have previously taken the view did not need to be reported, and whether any of the drafting in their settlement agreements did interfere with the reporting of such matters.'
Many firms will be reluctant to throw senior and valued solicitors on the mercy of the SRA. But reputational damage and disciplinary sanctions arising from any cover-ups would be much more devastating.