Under pressure over the quality of advocacy and facing an uncertain future as courts embrace technology, the SAHCA's annual conference still heard reasons for cautious optimism.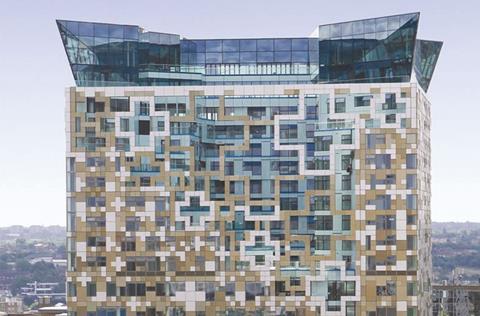 Discontent was palpable at the annual conference of the Solicitors' Association of Higher Court Advocates (SAHCA) when a representative from the Solicitors Regulation Authority took to the stage. Policy associate Richard Williams discussed how the SRA might address 'concerns' about the quality of some solicitors' advocacy skills.
His presentation was stopped mid-flow. 'I'd like to know what these "concerns" are!' shouted one delegate. 'I'm a good advocate and I win cases, important cases. This room is filled with good advocates.'
One proposal is to introduce a 'standardised' assessment for all solicitors wishing to obtain higher rights of audience. 'We need to look at entry standards and are moving towards looking at a single assessment for acquiring higher rights – both for civil and criminal law,' Williams said.
One reason for this, he added, is the results of the SRA's judicial perceptions survey, undertaken in collaboration with the Bar Standards Board. This exercise canvassed judges for feedback on advocate performance.
'One of the main take-homes was that there are cases where solicitors are acting beyond their competency,' Williams said. Explaining that it was important to 'review and revise' higher rights standards, he added: 'This should not be seen as a witch-hunt. We know that only a tiny proportion of solicitor-advocates are underperforming. We can only regulate if we understand the scale of the problem.' The SRA will begin consulting on its plans next year but it is still 'considering several options'.
Attendees were not impressed. One said that the SRA appears to be 'looking for things to do', and should not simply react to and seek to emulate the judiciary and bar.
One example of where the SRA is following in the footsteps of the bar is the decision to abandon the controversial Quality Assurance Scheme for Advocates (QASA). The much-maligned scheme, which would only have applied to criminal advocates, would have required them to apply for accreditation.
'The general perception was that QASA was a sledgehammer to crack a nut,' Williams said. 'Nothing is certain, but I think QASA is not a route we intend to go down.'
But if the keynote speech was anything to go by, the SRA may not have to worry at all.
That address, given by a senior judge speaking under the Chatham House Rule, predicted that there would be far less advocacy in the future as courts move toward a new digital age.
'Be prepared to write far more, in fact written advocacy may become the norm,' said the judge, speculating that answers to questions (and indeed large swathes of a trial) could be put to a judge via text message.
Despite that somewhat bleak outlook, SAHCA's William Richmond-Coggan offered words of comfort.
Richmond-Coggan, who handed the reins to Adam Tear following the end of his stint as chair, said solicitor-advocates are 'well placed' to provide expertise as 'one-stop-shop litigators' at a time of squeezed budgets and pressure for alternative dispute resolution.
In a report circulated to delegates, Richmond-Coggan noted that budgets for courtroom litigation have continued to come under strain, not only in the publicly funded sector but also in privately funded arenas. The financial demands placed on litigants are making the role of a courtroom advocate ever harder, he added.
'In this challenge, though, is an opportunity,' he said. 'Limited budgets, and the prospect of cases being resolved pre-trial, both argue in favour of the one-stop-shop litigator.
'Solicitors can provide a "cradle to the grave" service and, like the direct access barristers who are starting to seek to emulate them, are the complete package. They are well placed to deliver an efficient and cost-effective service in these straitened times.'
Meanwhile, more details have emerged of SAHCA's plans to encourage students to enter an advocacy competition. SAHCA is challenging students to produce a three-minute video on topics including diversity and the future of advocacy in a digital courtroom. Prizes include work experience or training.
Richmond-Coggan said: 'SAHCA needs to be mindful of the next generation. With the challenges of both securing tenancy and making a viable living at the bar becoming greater, we owe it to the best of these young would-be advocates to show them that there is another, equally valid and rewarding career path open.'