The Royal Courts of Justice is one of London's iconic sights but its outdated facilities cost millions to maintain. More needs to be done to turn this Gothic showpiece into a legal hub for the modern age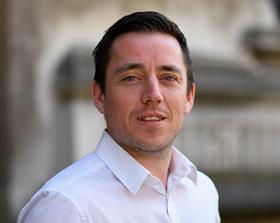 'An enchanting building… reminiscent of a cathedral in both style and scale… soaring arches and beautiful stained glass.'
The unofficial website dedicated to the Royal Courts of Justice is predictably effusive. But what is this complex there to serve? Tourists or the rule of law?
That is a question being asked by lawyers for whom basic facilities and accessibility are more important than pleasing Gothic architecture.
The Strand courts were opened by Queen Victoria in 1882 on land previously occupied by slum dwellings. The RCJ has spread over the years through extensions including the Queen's and Thomas More buildings, and remains the favoured venue for High Court and Court of Appeal hearings.
But in straitened times, this is arguably an expensive luxury. Figures obtained by the Gazette reveal that maintenance costs for the RCJ in 2017/18 were £4.6m. This sum covers only basics such as structural repair, cleaning, grounds maintenance and pest control. We have not even turned on the electricity, gas or water.
Perhaps more surprisingly, the utilisation rate for 2016/17 (the most recent year for which figures are available) was 42.3%. The Ministry of Justice has consistently made the case for closing courts that are used less than half the time.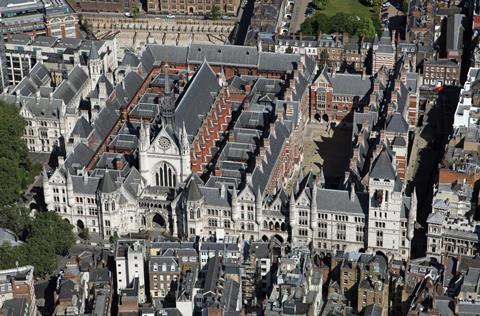 The figures need to be put in context. The RCJ is home to dozens of courts, so a multi-million-pound bill is certainly comparable to the costs of maintaining the same number across several sites. And usage statistics can be misleading –not accounting for times when judges are unavailable, for example.
No one is yet arguing that lawyers decamp and for the RCJ to be turned into a heritage attraction (though it would doubtless turn a penny). But with more than £1bn being spent on modernising the court estate, is it time to ask why the RCJ cannot be properly renovated? Down the road, the main Palace of Westminster buildings predate the RCJ by a couple of decades and are currently disfigured by scaffolding as part of a £3.5bn refit. Few would expect similar spending on the law courts, but it is noticeable there are few mentions of the RCJ in the modernisation programme, other than attempts to equip the building with Wi-Fi (no mean feat in such a building).
Certainly, the RCJ is starting to show its age. In the summer, it was reported that the heating was stuck on full for the duration of our record heatwave. Toilets have flooded, rat traps lurk in corners and lifts break regularly.
Visitors complain of poor acoustics for hearing proceedings – once they have navigated the maze of rooms. The lack of Wi-Fi is a common complaint – and especially baffling in 2018. Video links and hearing loops remain temperamental.
There is nothing to beat the atmosphere there. If you'd swap that for a slightly more efficient digital recording system or whatever, then you have no soul
At times, the facilities are nothing short of embarrassing. One lawyer told the Gazette her client, a wheelchair user trying to attend court six on the first floor, had to come through another building and take the goods lift. Once they had got through the swinging doors, the client could not even sit with his legal team as the court had steps and narrow access, forcing him to sit at the front. This charade was repeated with every adjournment.
For some, the price of the odd broken lift or out-of-service loo is worth paying. Facility issues such as Wi-Fi access are no less urgent in courts built more recently. Modern buildings don't have the 'wow' factor; they don't echo with the polished footsteps of generations of great lawyers. It is important on this elevated stage that justice looks the part.
'There is nothing to beat the atmosphere there,' said one lawyer. 'If you'd swap that for a slightly more efficient digital recording system or whatever, then you have no soul.'
HM Courts & Tribunals Service insists it shares such enthusiasm for the RCJ, continuing to invest in the site and acting to improve utilisation rates (which in any case are hindered by different sitting patterns of different jurisdictions and the high rate of last-minute settlements).
'The Royal Courts of Justice is one of London's most iconic landmarks and we're committed to ensuring it remains fit for purpose and able to provide a vital service for many years to come,' said a spokesperson.
'We are continuing to invest in maintenance and upgrade work to address issues which have been identified, while steps are also being taken to improve utilisation rates and a number of new sittings have already moved into the courts.'
Not before time. Even for those wide-eyed visitors thrilled at visiting the nucleus of justice for England and Wales, seeing an out-of-order sign on the toilet door is bound to take some of the shine off.