After a challenging start, new boss Guy Record aims for a 'realistic' and 'measured' approach at Kent County Council's alternative business structure Invicta Law.
When it emerged earlier this year that Geoff Wild, a prominent figure in the commercialisation of local government legal services, had resigned as chief executive of Invicta Law, one Gazette reader questioned whether the clock was now ticking for Kent County Council's legal services spin-off.
Wild was regarded as the driving force behind the alternative business structure, which had been four years in gestation before opening for business in 2017. But suggestions that his departure spelt the end of the road for Invicta Law were premature.
I sat down this month with Wild's successor, Guy Record, who tells me the fact he's not a solicitor (Record describes himself as an economist, chartered accountant and general businessman) is a positive thing: 'I bring a different and complementary perspective. How do we develop our strategy? Grow the business? Create value for the shareholder? The decisions we take, the decisions where we understand the risks and understand the opportunities fully.'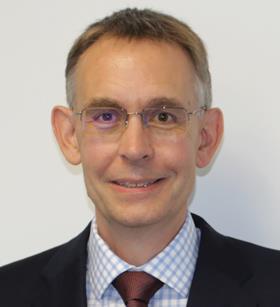 The shareholder is, of course, Kent County Council. A cabinet document from March reported a '£1m lack of dividend from Invicta Law Ltd primarily due to a lack of new business generated, compared to the business plan'.
Record acknowledges that Invicta Law did not hit its first-year target – but states that the business is now in a stable position and has been profitable since January.
Why did the business struggle to hit its target? Taking the 125-strong legal team into a 'completely new environment' was challenging, Record admits. The challenges, he says, were 'behavioural and cultural. We were asking people to work in a very different way. It takes time for people to change ways of working – all while having to put in a new IT system'.
As Invicta Law, the team had to begin managing work in progress, invoice for work on a timely basis, record time spent on a matter (which I'm later told is done in six-minute units), and be 'very clear' about what they were providing advice on.
'You do not have to invoice the client when you're in an internal directorate, or chase work in progress. Perhaps you do have to record your time but expectations are not as pressing as in a self-standing company.'
Record says the team is working in an environment more associated with private practice. However, Record wants to set the record straight – Invicta's main competitors are not likely to be the more established law firms or quasi-ABSs.
'We can be very supportive to other in-house directorates because of the ongoing pressure we see on local authority finances. There is more and more need for councils and local authority bodies to look at very radical and different ways of providing the services that they need to continue to provide.' Record reckons Invicta can take on some of the work that public sector bodies do not have the capacity or capability to deliver.
He says he is realistic about the environment that local authority trading companies operate in: 'I try to make sure we take a very measured approach… to make sure we can grow steadily and profitably, which we have done since January.'
Record wants Invicta law to focus on its strength and look at areas for new business growth where the ABS already has the expertise, ability and capability to 'add value' – which is why, for now, the team is focusing on local authority and public sector organisations in the south-east.
'We're not ruling out the private sector and have done some work for private sector clients,' Record says. 'But that will not be where the majority of our growth will come from. One needs to be very clear about what our strengths and capabilities are. We have to be very clear about our own strategic priorities as an organisation needs to be. To me, what's important is having a strong foundation and stable base. We have that now and we're building on that successfully and profitably.'
To make sure Invicta hits its targets, Invicta has a three-year plan, which is 'formally refreshed' every year. Three years is common in the private sector, explains Record, who has held senior posts in Sainsbury's, BT, Zurich Financial Services and ACE Insurance.
Can we expect to see more local authority ABSs popping up? Record reckons we won't see an ABS explosion but, instead, more shared partnerships. Having 'lots of tiny companies doing the same things' does not make 'basic economic sense' to him.
Record ends our chat with a piece of advice: 'Know yourselves better than your competitors know themselves, you will do better than them.' After what appeared to be a shaky start, it sounds like Invicta Law is doing precisely that.