A fortnight ago the Ministry of Justice announced that it was cancelling a procurement to provide certain services through its legal advice telephone helpline because it had received 'insufficient compliant' bids. Have the legal aid cuts driven so many solicitors out of the market that there was not enough interest? We may never know because the ministry will not reveal why the tenders were non-compliant, saying the reasons are 'commercially sensitive'.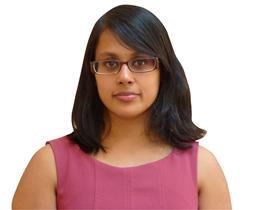 The procurement was to provide discrimination and education advice services from 1 September. Presumably the MoJ will extend existing providers' contracts. In the meantime, a suggestion: why not use the aborted tender as an excuse to scrap the advice gateway, about which practitioners and MPs have expressed concerns, and overhaul the way publicly funded advice on debt, discrimination and education – which must go through the telephone gateway – is provided?
Before 1 April 2013, clients seeking publicly funded advice on debt, education and discrimination could choose to contact a telephone helpline funded by legal aid or directly approach a specialist legal aid provider. Since April 2013, when the Legal Aid, Sentencing and Punishment of Offenders Act 2012 came into force, people have had to contact the gateway, which was intended to be a single access point in those areas of law.
To promote the service, the government's guide for practitioners includes a quote from 27-year-old Rachel: 'The lady on the phone was really nice. She explained the whole process of what they do, and took a history of our issue, and next thing we know we heard from the solicitors.'
Rachel does not say if she met her solicitors or if she received advice on the phone. If she received face-to-face advice, she was one of a lucky few. According to government figures, the helpline handled more than 111,000 debt cases since 2013; only 456 people were referred for face-to-face advice. On discrimination, the helpline dealt with over 18,000 cases; 16 people were referred for face-to-face advice. In education, the helpline handled over 11,000 cases; 15 people were referred for face-to-face advice.
Of course, some people may have been advised over the phone and hung up feeling more reassured than when they initially called. However, many want to see their solicitor in person. Education specialist Beverley Watkins, managing partner of Watkins Solicitors in Bristol and Bath, was told that some people's requests for face-to-face advice were refused when they went through the gateway.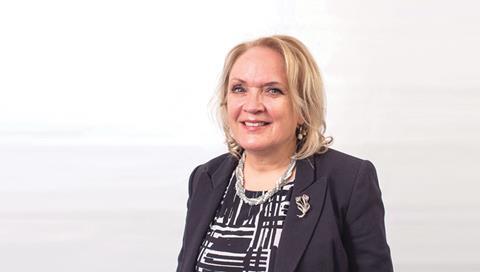 Clients in special educational needs cases often require local advice and information, Watkins says: 'We primarily work in the south-west. We know the specialist schemes and facilities available for children with severe autism, for example. It's not just the law but knowing about the local provision. That's hard to get through the gateway.'
The government's own report on the gateway, published in 2014, states that people with complex cases 'were particularly disappointed at not being able to speak to someone in person and expressed a preference for at least one face-to-face meeting'. The report states that 'the frustration of not being able to see someone was compounded by having to send sensitive material over remote channels such as post or email, perceived as being less secure than delivering the documents to the specialist in person'.
The Bach Commission, set up by former justice minister Lord Bach (Willy Bach), heard several concerns during its two-year investigation, which culminated in The Right to Justice report. Tables published by the late Sir Henry Brooke, a retired lord justice of appeal and vice-chair of the commission, in his analysis of the evidence, highlight the extent to which take-up of the service has diminished year by year.
Public Law Project, a charity that works to improve access to public law remedies, published a report in 2015 showing that the number of special educational needs and discrimination matters through the service was significantly lower than in figures provided in Legal Services Commission tenders for gateway services. Referral rates for face-to-face advice were also substantially lower than those previously estimated by the Legal Aid Agency.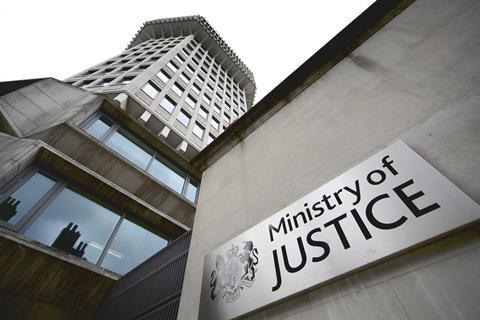 In 2015, the Commons justice select committee said a failure by the ministry to provide adequate public information on the gateway was a major reason for underuse. MPs were particularly concerned that information on the gateway was difficult to find online.
The Law Society, in its LASPO: Four Years On report, said the gateway had created a 'barrier to face-to-face advice for the many clients for whom telephone advice provision is not appropriate'. This includes people who struggle to talk on the phone, who may have poor English, or have physical or mental health conditions.
Solicitor Nicola Mackintosh QC (Hon) told the Bach Commission that in the disability sphere, every client she represents (usually via the official solicitor as their litigation friend) has different levels of need and ability to communicate. She said: 'What is absolutely crucial in mental capacity law is that the odd nuances in a person's presentation are picked up by the legal advisers. This is why, while a telephone advice system will work very well as one of the tools for different areas of law or initial advice, it does not work for this particular client group where face-to-face advice is needed, because it's also us assessing the client.'
The Coram Children's Legal Centre, which holds a specialist help education law contract with the LAA, told the commission that it was concerned that there was a high risk of callers being diverted away from specialist advice because they were unable to fully explain the scope and nature of their problem.
Many practitioners, including Watkins and the Public Law Project, want the gateway to be scrapped. However, Watkins says: 'If you went back to the old system tomorrow, you might struggle to find providers coming back.' Pay rates were low and many providers dropped out of providing advice, she recalls. With legal help cases, which can run to thousands of pounds, firms are not paid in advance for disbursements.
All signs point to the need for the government to rethink the gateway. With a cancelled tender for two of the areas of law, and a LASPO review under way, now would be the perfect time.