The government is reviewing criminal legal aid fees but does it fully grasp the predicament of embattled practitioners? And how does it stop juniors fleeing an impoverished sector for City riches?
This month the Ministry of Justice begins a 'wide-ranging' review of criminal legal aid fees. Justice minister Lucy Frazer QC announced the surprising, but welcome, news on the day the government laid down legislation to inject an extra £23m into its Crown court fee scheme for advocates. 'We want to ensure that criminal defence remains a sustainable and attractive career, and that individuals continue to have access to justice,' she said.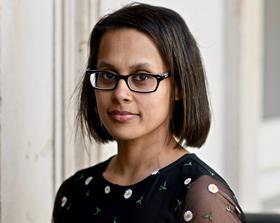 The government's acknowledgement that fees need to be reviewed is encouraging. The timetable for the review? Less so. The House of Commons justice select committee was told the final report, including recommendations, will not be published until the end of the summer… in 2020.
How many criminal defence practitioners will still be standing in 18 months' time? The Law Society's warning that criminal duty solicitors are on their way to becoming extinct clearly has not fully sunk in with the Ministry of Justice, which told shadow justice secretary Richard Burgon that 'there are sufficient solicitors to undertake criminal legal aid funded cases'.
There is no guarantee the review will even be ready by summer 2020. 'It is important to highlight that the ability to deliver against these dates would be dependent on the legal professions working with us to gather, build, provide and share qualitative and quantitative evidence, which must go far beyond the billing data we currently use,' the government said.
Ministers will need to clarify precisely what kind of evidence will serve to persuade ministers that criminal defence is a dying career. For instance, will the example criminal bar chief Chris Henley QC gave last week in his weekly update pass muster? He cited an experienced junior prosecutor paid £46.50 for hours of preparation work and a full day at court, which works out at roughly £5 an hour and does not include unpaid travel.
The government told MPs 'we believe it is the time to think more widely about the future of criminal legal aid'. If that is the case, its reforms must also be shaped by the wider picture.
Students do not take the risk of considering criminal law because they have huge debt to pay back

Law Society criminal law roundtable
Plenty of students still want to become criminal lawyers. Dr Hannah Bows, an assistant professor in criminal law at Durham University, recently conducted a survey asking students considering a career in law which areas of practice currently appeal. Criminal law was joint highest (the other was human rights law).
However, while law students begin their journey with lofty ambitions to enter crime, their priorities change when they leave university saddled with huge debts – a problem discussed by attendees at a Law Society criminal law roundtable last month. One attendee said she worked with a student interested in criminal law but who went off instead to a large City firm paying £85,000 a year. 'It's the money draw for them. They're coming out of university with £48,000 worth of debt. It's not for lack of us telling students you should consider [criminal law] as an option. They just do not take that risk because they have huge debt to pay back.'
One attendee mooted the idea that the government could help students wanting to specialise in criminal law with training costs, just as it does for aspiring teachers and healthcare workers.
Better remuneration might stop larger firms shutting down their criminal departments because, as the roundtable heard, 'they can put people in those rooms who can earn three times more in revenue' doing another area of law.
Even though the government says it will share 'emerging findings' with the profession throughout the review process, in the meantime solicitors must do everything they can to ensure society is not deprived of a future generation of criminal law specialists. Hard as it is given the dire pay, that involves highlighting the immense job satisfaction which, based on the cases I have heard practitioners talk about, is hard to beat.
Solicitor Ian Kelcey, co-chair of the Society's Criminal Law Committee, told the roundtable that the 'biggest buzz' of his career was not a high-profile case, but helping a young man at a police station who was estranged from his family. 'I sat down with him and said he needed to get in touch with his parents. After he spent 40 minutes talking it through, he agreed to let me contact them. His parents, of course, provided a lifeboat.
'Four years later, he walked into my office with a baby girl and said "thank you". That meant more to me than any high-profile case. I felt able to change his life positively.'