This year's bar chair wants to end the profession's '24/7 culture' to improve wellbeing and help tackle retention woes. And he's optimistic the MoJ is finally getting the message on funding
It speaks volumes about the state of the legal profession when the chairman of the Bar Council says one of his priorities for the year ahead is to make the bar a 'happy place to be'.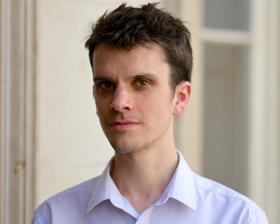 It would be easy to assume this can be solved via a properly funded courts and legal aid system, but Richard Atkins QC also believes the mood can be lifted by improving workplace wellbeing, in particular tackling the '24/7 culture'. Atkins tells the Gazette: 'We need to avoid this mission creep where everyone starts earlier and finishes late. There is an increasing 24/7 culture on both sides of the profession which isn't good for anyone.'
Atkins, now in the second month of his year-long tenure, plans to publish guidance in the next few weeks on sending and receiving emails – and in particular requests sent at 'unreasonable' hours demanding swift answers. 'It's about understanding that between certain hours it's not essential to respond to emails or requests,' he explains.
The aim is to avoid situations where late-night requests are expected to be dealt with immediately: 'The assumption would be that an email sent after 9pm or 10pm is not deemed to have arrived until 8.30am or 9am the next day.' However he admits that this may not always be feasible. 'There's no one size fits all and clearly in some cases, particularly those with a multinational factor, it may not be possible,' he adds.
Although initially focused on the relationship between advocates and judiciary, Atkins says guidance could include what solicitors should reasonably expect from a barrister they are instructing.
We need to avoid this mission creep where everyone starts earlier and finishes late. There is an increasing 24/7 culture on both sides of the profession which isn't good for anyone

Richard Atkins QC
He noticed a solicitor – 'or someone calling themselves a solicitor' – on social media proclaim that they 'would never instruct a barrister' who does not respond within a certain time. 'Feeling like you have to be available and respond immediately is not good for anyone's health or wellbeing,' Atkins says. 'If we can confirm a protocol with the bar I'd like to discuss it with the Law Society too. Hopefully providing clarification on this will make life a little easier.'
A similar protocol is planned to make sure there are no unrealistic sitting hours at courts. Atkins says this will involve making the case that a flexible operating hours pilot will not work. The scheme has already been abandoned for criminal law and Atkins hopes to ensure unfavourable-hours civil court sittings are not rolled out either.
'Unless there is a significant issue, courts should open no earlier than 9.30am and finish no later than 5pm,' he says. Ensuring the ID card pilot scheme is extended to all courts will also help, he adds.
He hopes these plans will also help tackle the bar's retention woes – most notably for female barristers but also criminal advocates who have suffered 'years of cuts' and have often had to take on other work to make ends meet.
The Criminal Bar Association (CBA) is consulting members on whether to resume direct action in protest at funding available under the Advocates' Graduated Fee Scheme, which determines how advocates are remunerated in publicly funded cases.
Atkins, a criminal barrister called to the bar in 1989, declines to endorse strike action directly (he says any decision on that is a matter for the CBA leadership and its members) but instead stresses that engagement is the key if they are to secure more funding.
'The government has indicated there will be a review and we have to engage with that. Some people see this as booting the issue into the long grass, but it seems to me that the people we are dealing with [the lord chancellor and the Ministry of Justice] are finally listening.'
Negotiating may not work, of course, but Atkins says there are signs things are moving in the right direction. We have a solicitor lord chancellor and justice minister Lucy Frazer is a QC. 'It can't do any harm to have lawyers in these positions,' Atkins says.
'I think the current MoJ team understands the position and that it cannot keep cutting funding. It's certainly the first time in as long as I can remember that funding has been found. But of course the cuts we have sustained over the years mean we need more. We have to keep arguing for that.'